March 12-13, 2005

The original plan for this weekend ride was to head a direction entirely different (northwest) than I eventually did (southeast). But, Saturday morning the weather wasn't looking too good in that direction, so the plans were changed to go south.
South to Coal County.
Coal County Oklahoma is (or was) the only county in the state that I had not ridden in, so it was a natural destination for a short trip like this. Olney, Oklahoma has the same name as a town in England that's famous for a women's foot race that has been run every year since 1445 (it involves a skillet and a pancake). I would assume that Olney, Oklahoma is named for Olney, England, but I never found out for sure. Anyway, for no more reason than that, my destination was set for Olney, Oklahoma.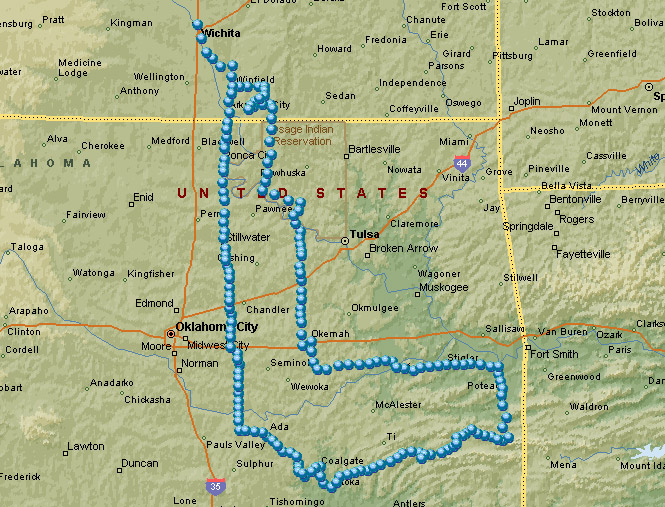 Kansas
Getting there would be simple. Just follow US-177 south towards Ada, Oklahoma, and then take Oklahoma 3 into Coal county. And that's exactly what I did.
Entering downtown Winfield, Kansas.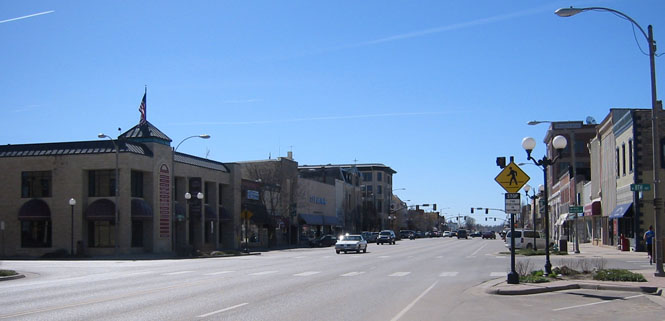 Oklahoma
Unaccountably, Newkirk, Oklahoma is the county seat of Kay county even though Ponca City is considerably larger.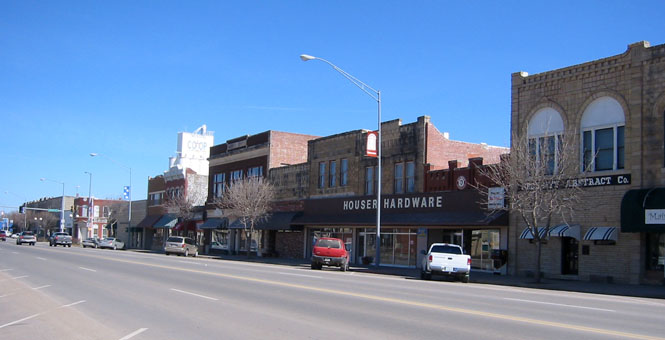 The sculpture in front of the courthouse is called "Land of Hope."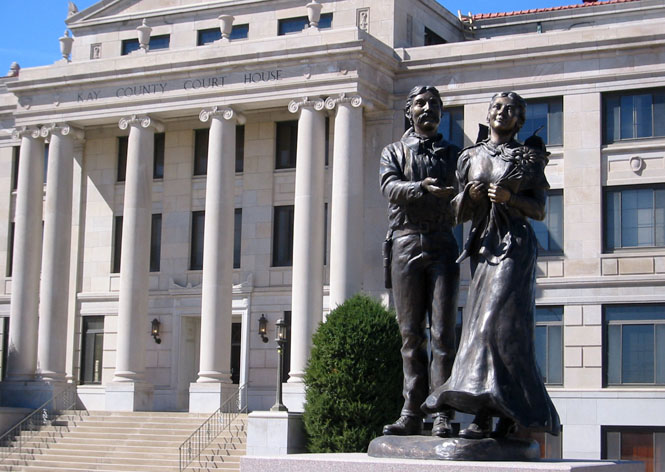 I stopped for lunch just outside Shawnee. Turned out to be a good place to eat. These places can be hit or miss.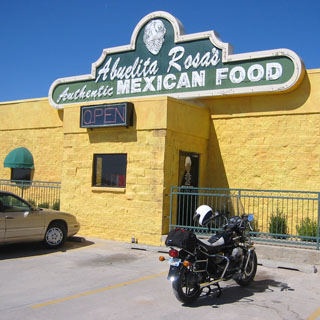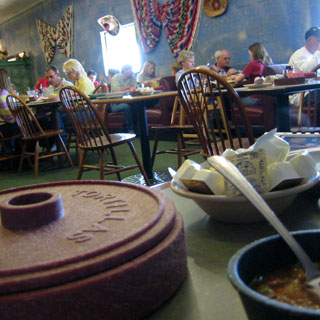 Tupelo, Oklahoma was the first town I entered in Coal county. There's not too much here, anymore. A couple of dogs did make a good show of barking, but that didn't last long before they lost interest in me.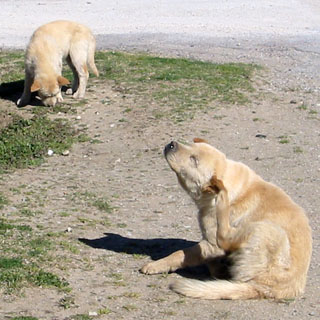 Quite a sturdy little building for the water works.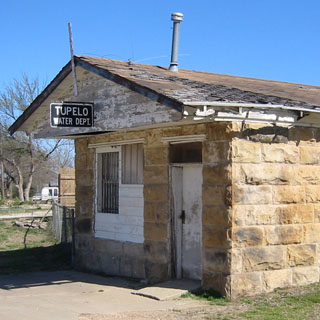 Not any traffic down Main Street.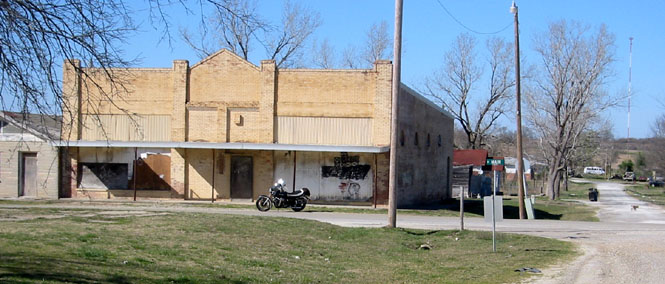 The T&A tire store is no longer selling tires.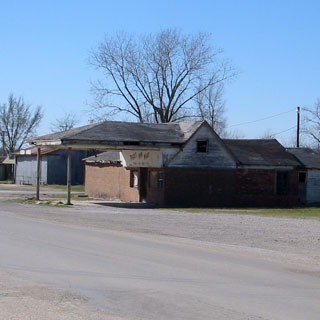 Continuing down highway 48. This is the bridge over Clear Boggy Creek.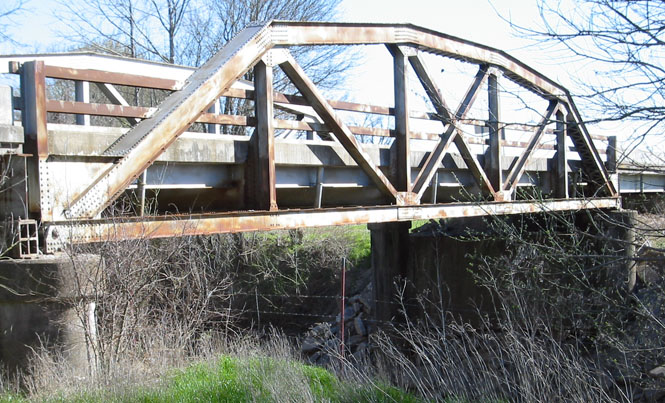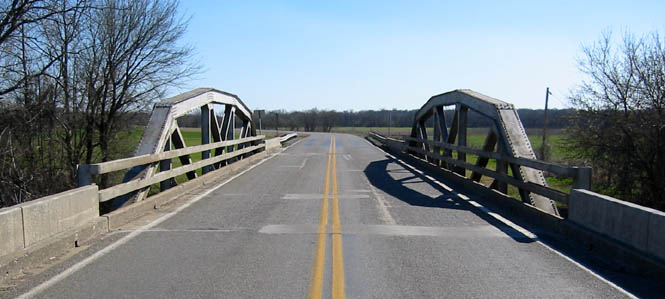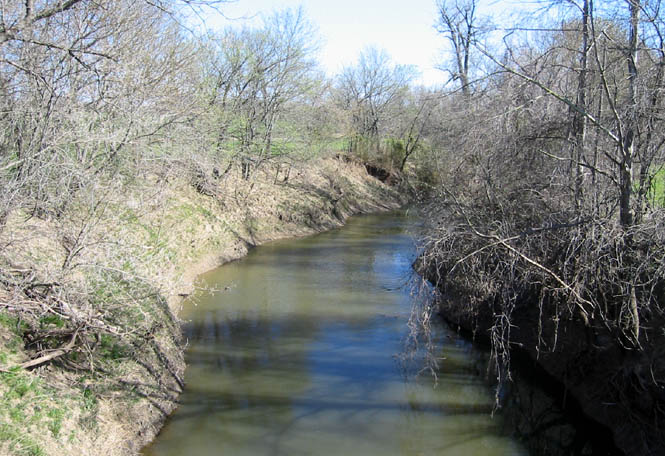 Roads like this almost make me want to leave the pavement. Occasionally I'll do just that, but not today.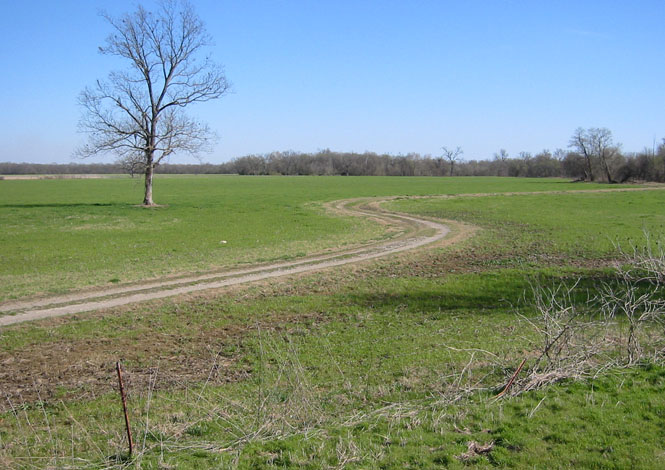 Well behind me, you can see the motorcycle by the side of the road. There was a good breeze from the west.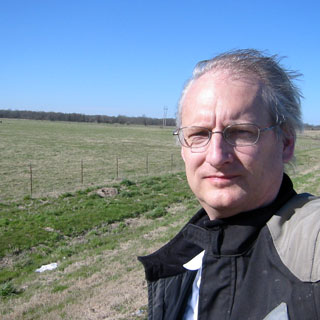 And, this is Olney, Oklahoma. I knew it had to be since Olney is at the end of the highway, and this is the end of the highway. In any case, there was no town sign. And not really a town to speak of.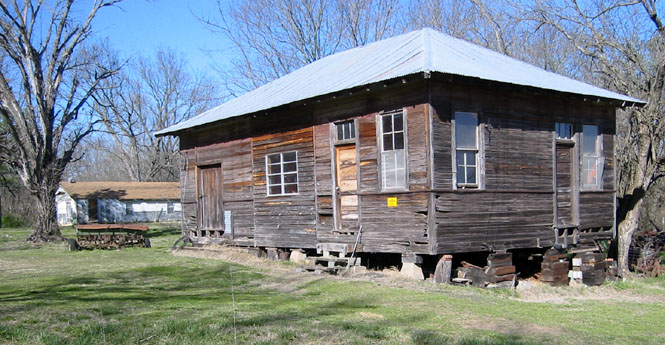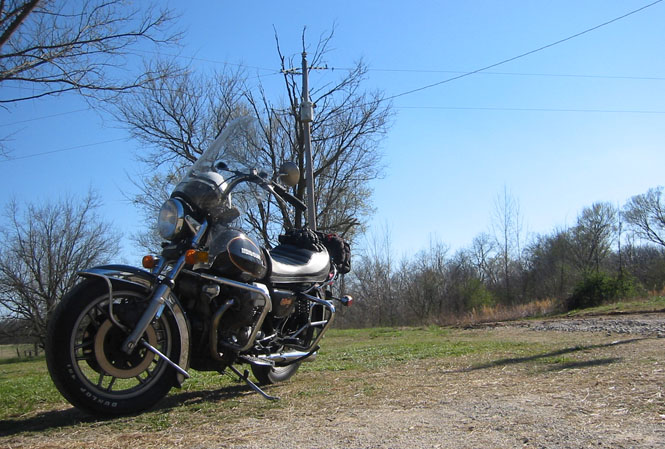 These three dogs were quite loud, at first, but then they thought I might prefer to play. Olney's service station.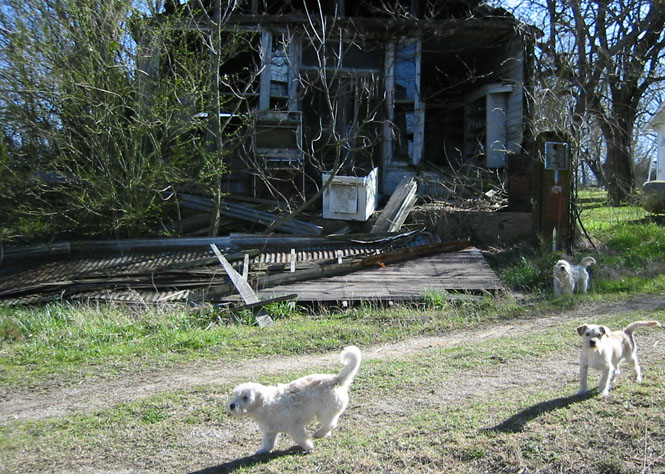 Coalgate is the county seat of Coal county. I did see some evidence of large scale open mining, which I took to be coal (made sense).
Kiamichi in the Choctaw Nation. This is a self-portrait, of a sort. Look closely.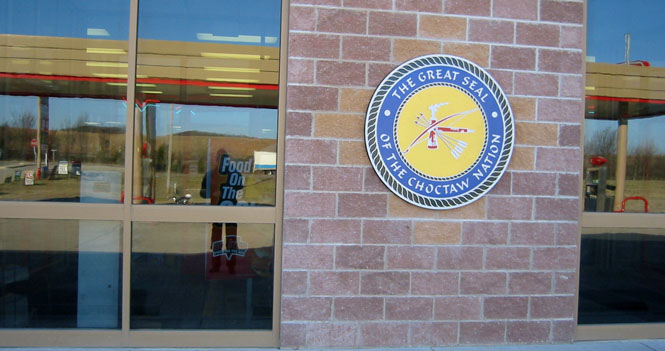 Once I'd seen Olney and Coal county, I still had some daylight left, so I headed east and north towards Winding Stair Mountain. The mountain range is part of the Ouachita mountains, which are part of the general Ozarks. Perhaps unexpected for Oklahoma.
This is a classic motorcycle road. Off in the distance you can just see the road as it stays on the ridge line. It ends in Mena, Arkansas.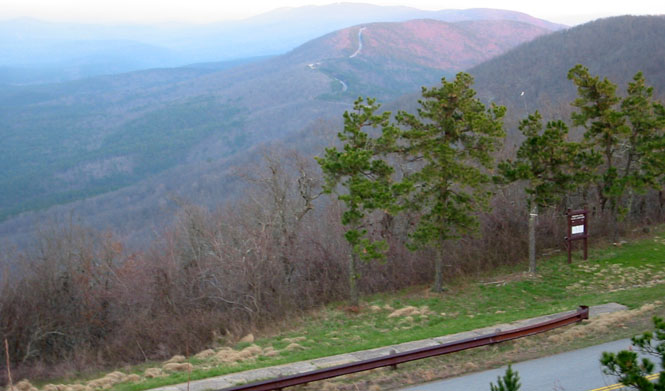 Here we're looking towards the north. This road doesn't offer anything that isn't quite common all over the Ozarks. But, what makes it different is that it's almost always on the ridge, giving terrific views on either side. The road was built (years ago) just for the sake of building it.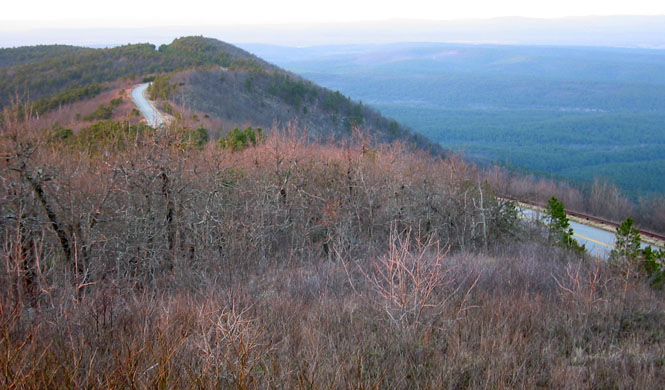 I left the mountain before hitting Arkansas, and turned north towards Poteau. It was getting late, and I ended up riding the last 20 miles through the hills at night (and no moon to help).
Breakfast the next morning at the Days Inn.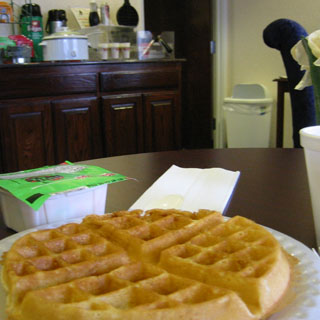 Sunday morning, I'd try to find my way back to Wichita on some roads that I hadn't been on before. Mainly, this would mean state highway 9. This is Eufaula, Oklahoma on a chilly morning. It was in the high 30's. It did eventually warm up to around 50.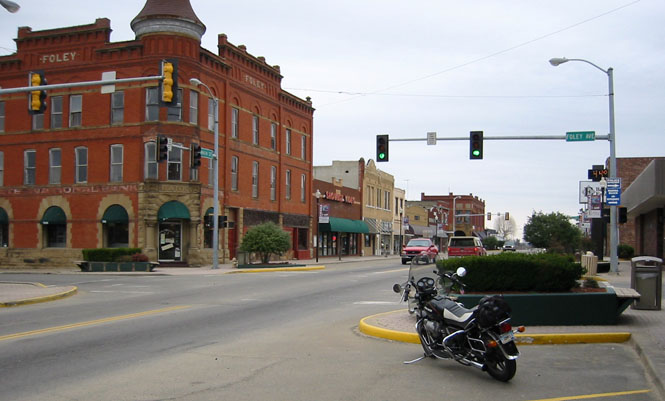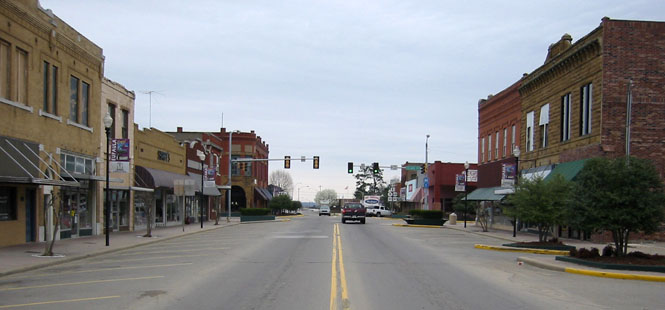 I turned north on highway 27 to Okemah. The home of Woody Guthrie.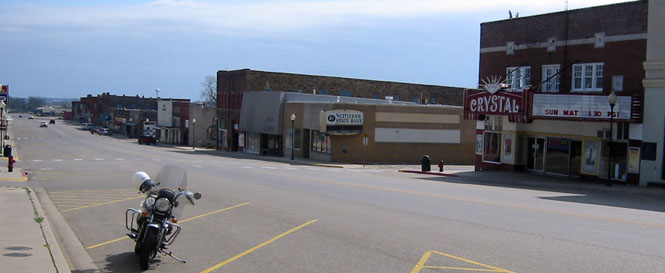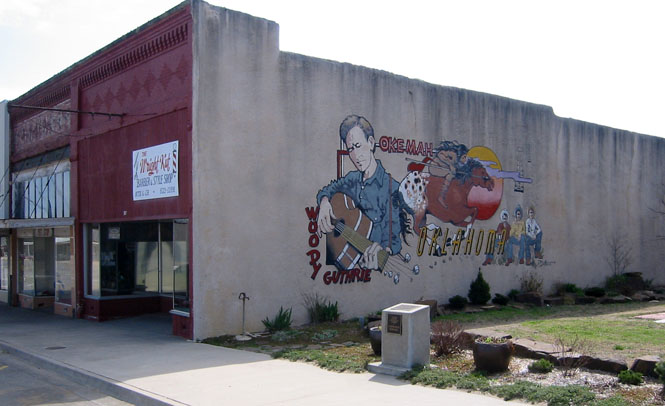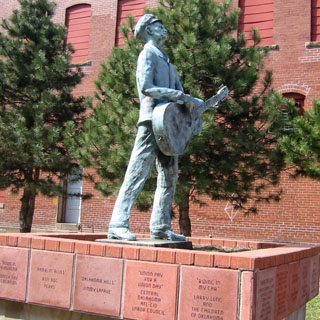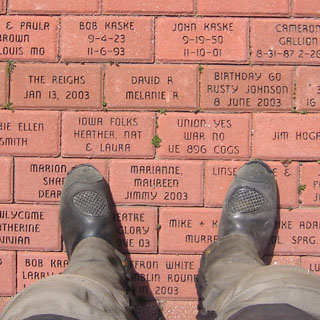 Hominy, Oklahoma is within the Osage reservation. I stopped here for lunch at Shorty's Cafe.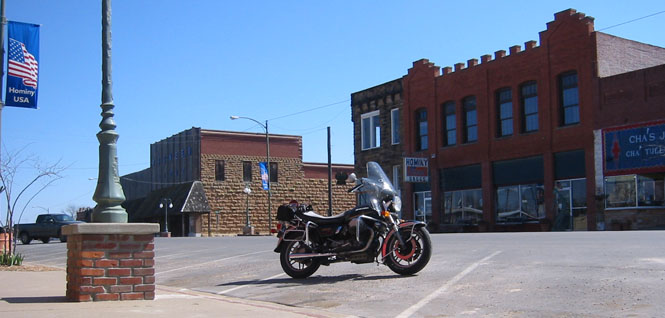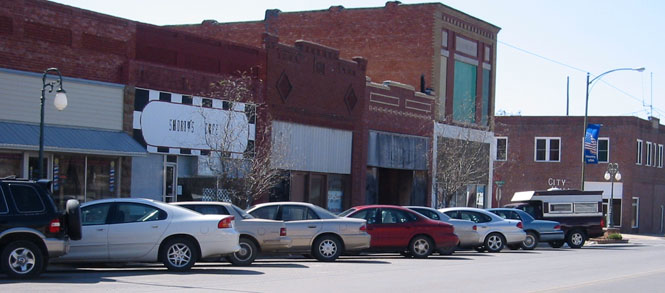 Good food. Nice waitress.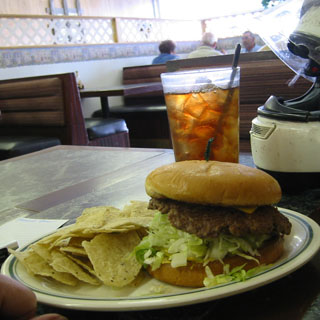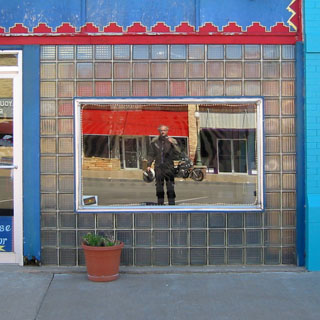 Nor far from Hominy is something called the White Hair Memorial. Whatever it is, it's part of the Osage nation. Trouble is, I couldn't figure out what it was. Nobody was home.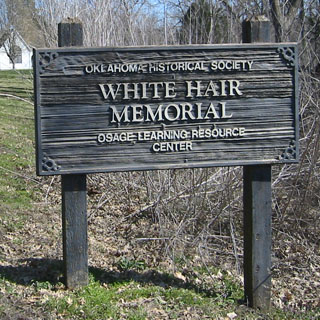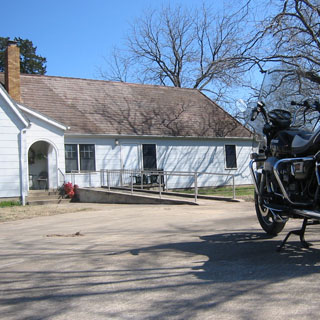 The back roads...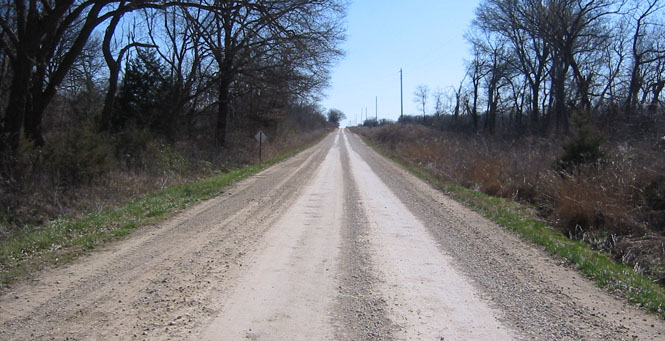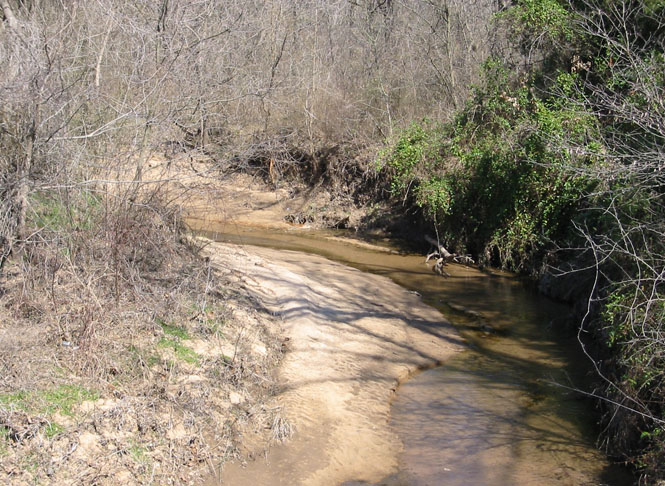 This school was built in 1921. I wonder how long it lasted?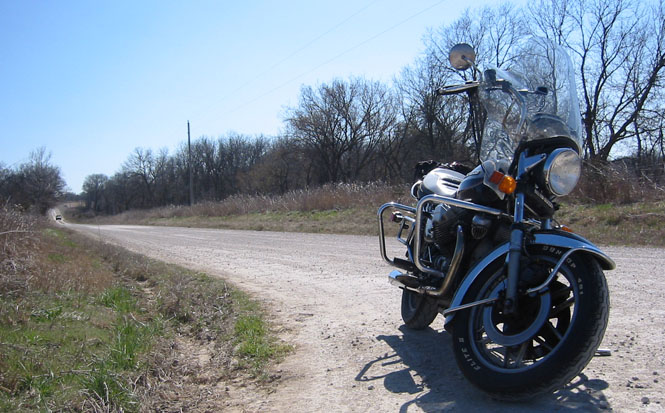 Ralston, Oklahoma at the Arkansas River crossing.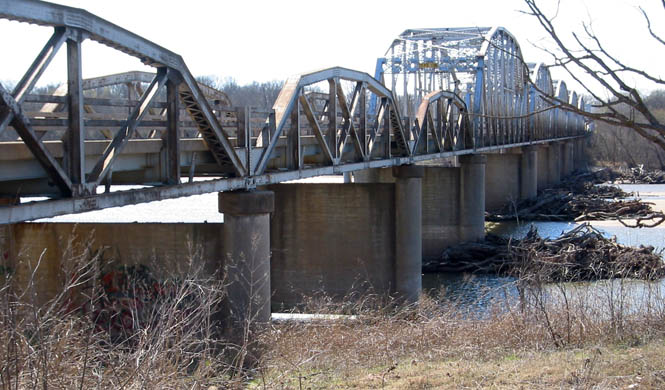 Grainola, Oklahoma. There is almost nothing left. By far the biggest building is the old school. Downtown is gone.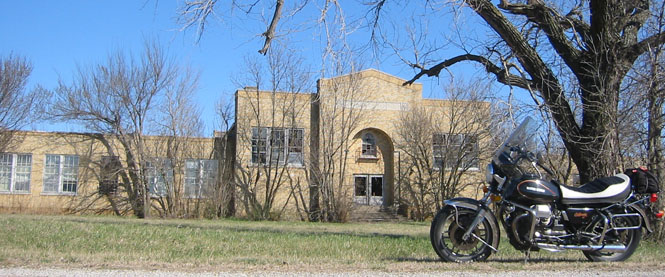 The stage curtains were still hanging.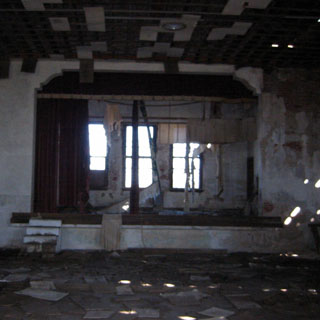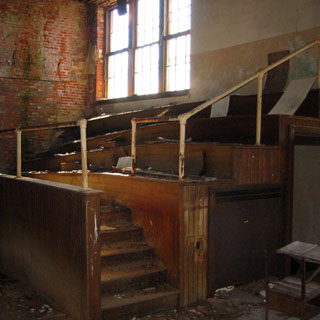 Once the weather can get in, a building won't last long.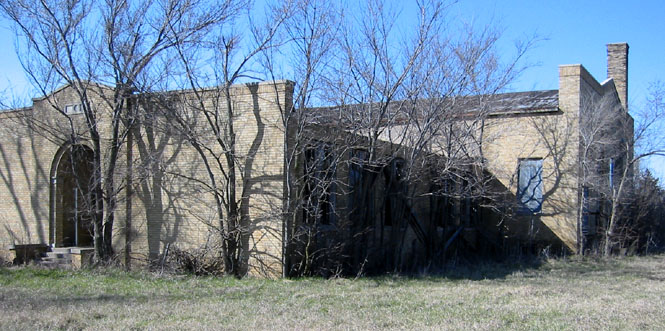 This horse was keeping an eye on me.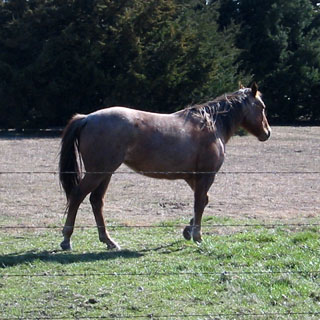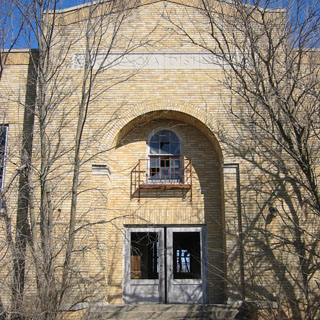 The road north into Kansas realigns itself at the border. You can tell the state line by the shift to the left.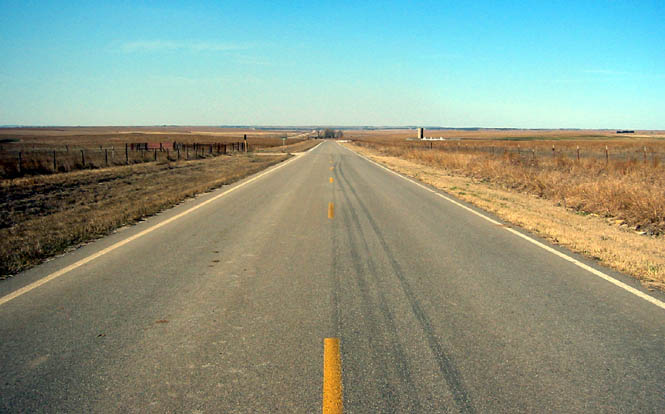 Kansas
Grouse Creek is a quiet road that leads to Dexter, Kansas. I never take this road very fast. I've been on it many times. It's not exactly a shortcut, but I always go out of my way to ride it.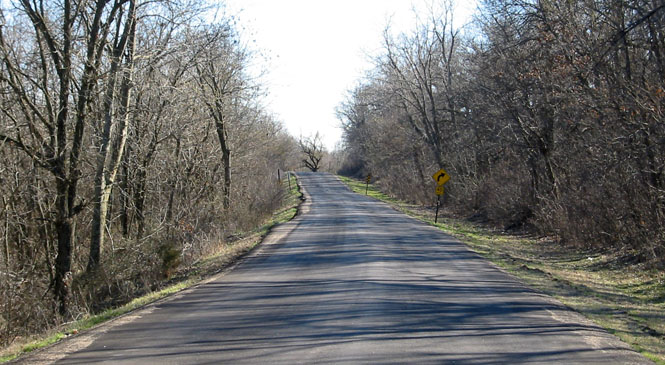 The old railroad right of way. It's been a long while since a train came through here.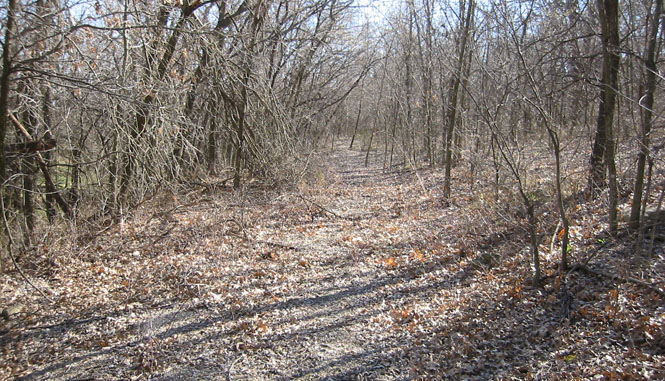 The old highway bridge.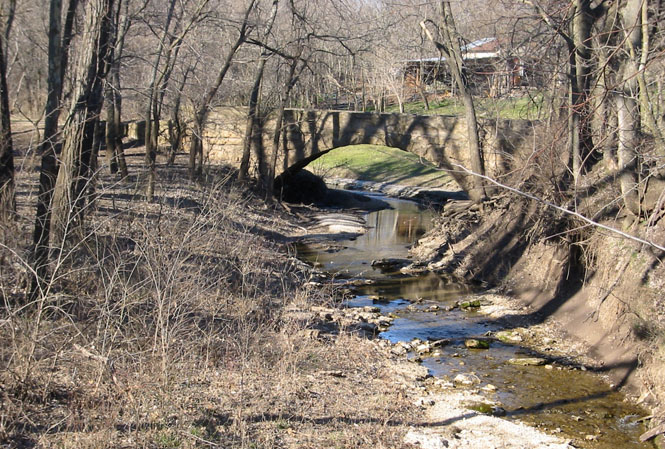 I never tire of this road.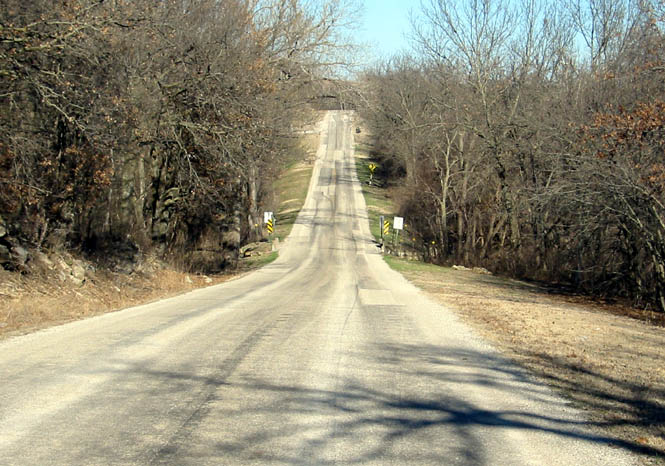 A nice weekend trip. Just about 800 miles.
last edit: 3/14/2005