September 7, 2009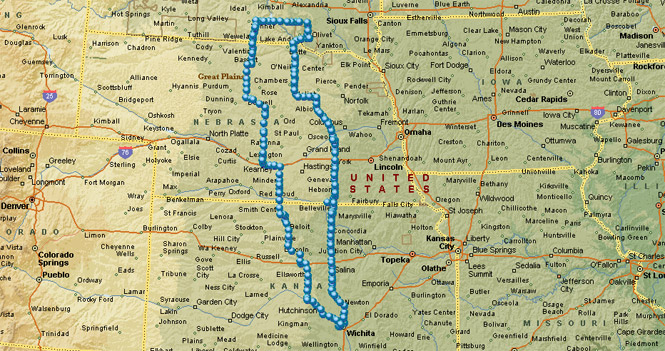 This labor day weekend ride was intended to be to Springfield, Illinois for the flat track races. But, the weather forecast for Springfield wasn't looking promising, so I headed north, instead. This would be a prairie ride.
Kansas
A Reuben sandwich at the Sterling Cafe in Sterling, Kansas.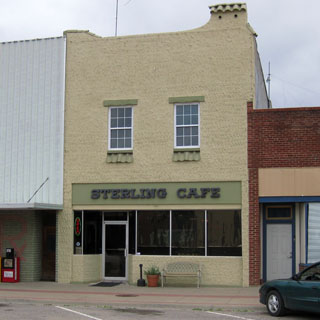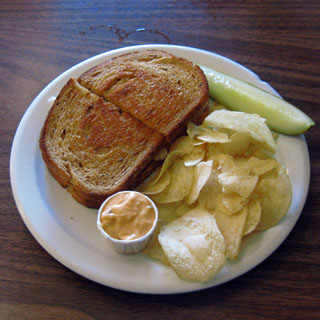 Golden stripes on green.

Athol, Kansas.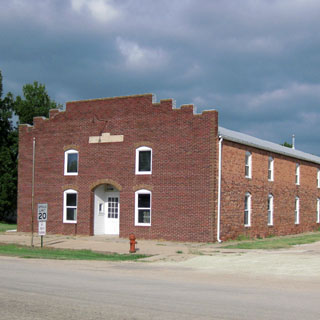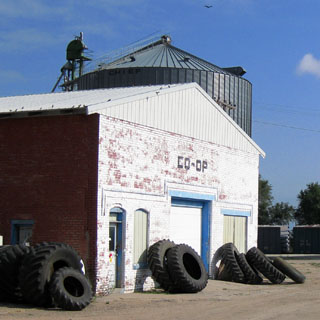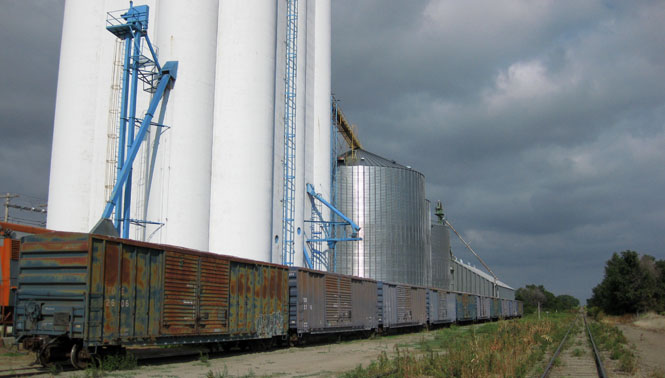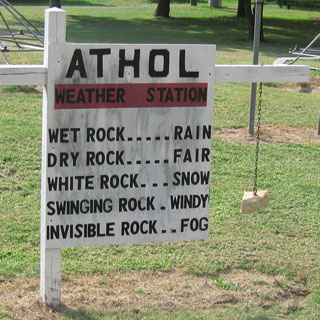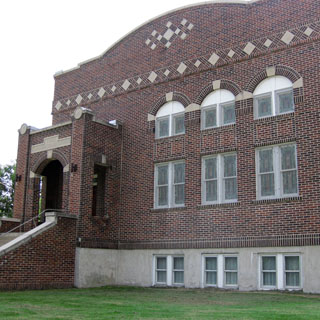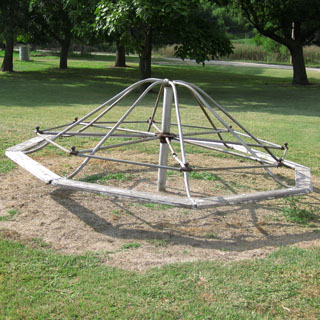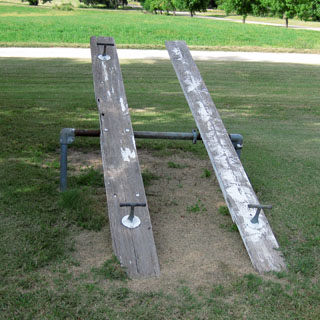 Nebraska
Stay the night at Kearney, Nebraska. If you live in Kearney (or any other town along the Platte River) you had better be used to the sound of trains.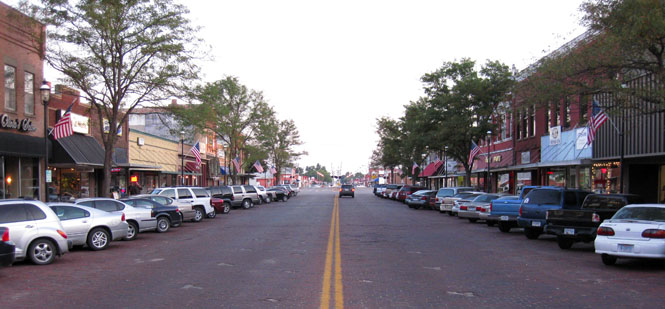 Breakfast in Elm Creek, Nebraska.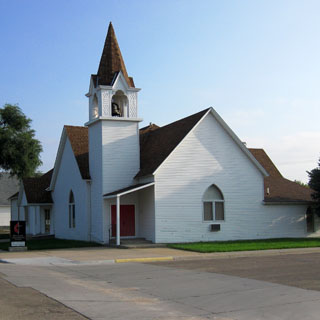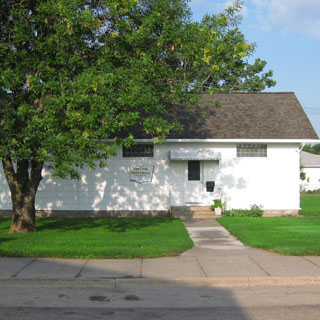 I ate at "Mom's Café." I've been here before.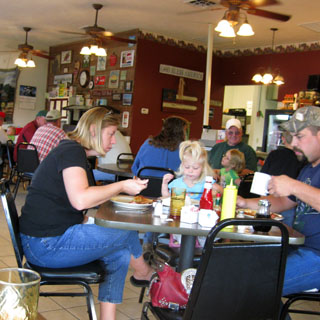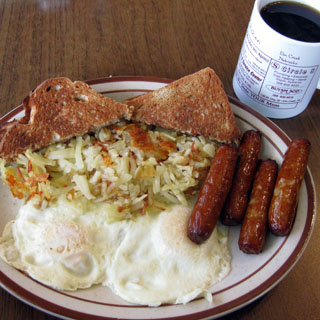 Trains; always trains.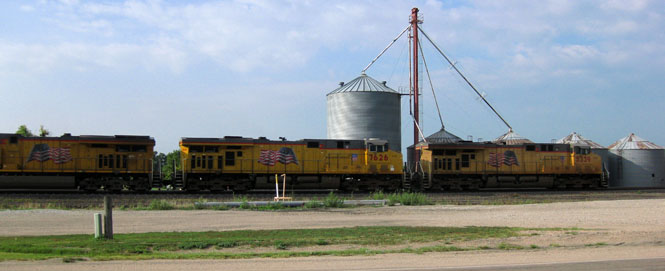 Riding north through the Sand Hills.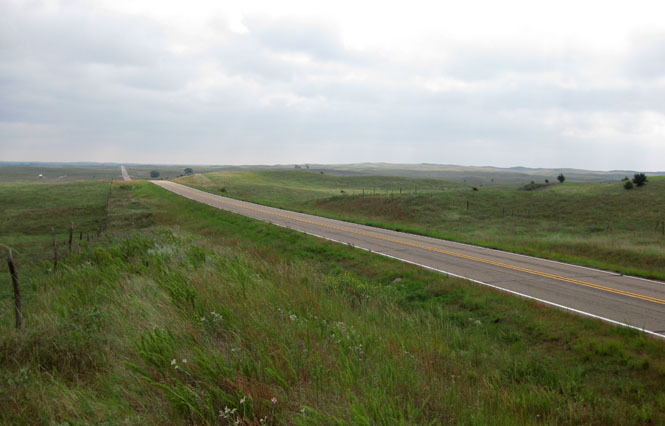 Brewster, Nebraska is the county seat of Blaine County.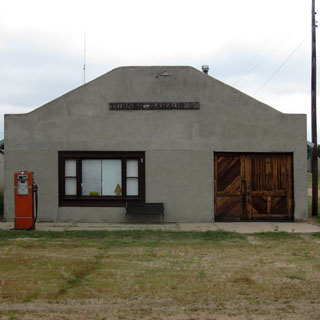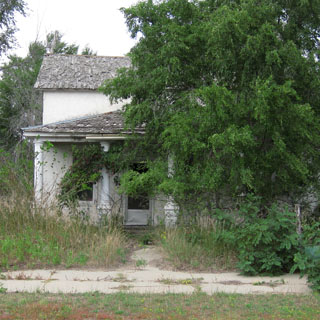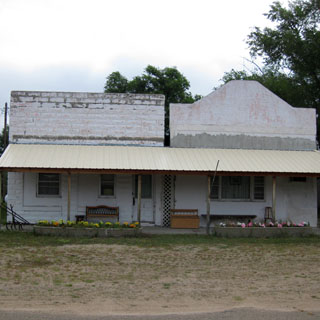 The North Loup River.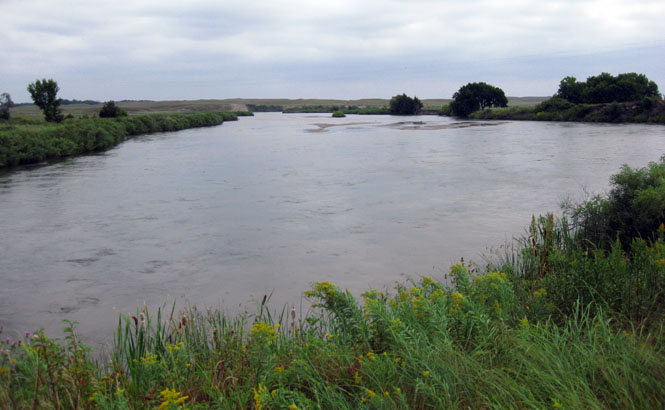 The Sand Hills are dotted with hundreds of small lakes and ponds.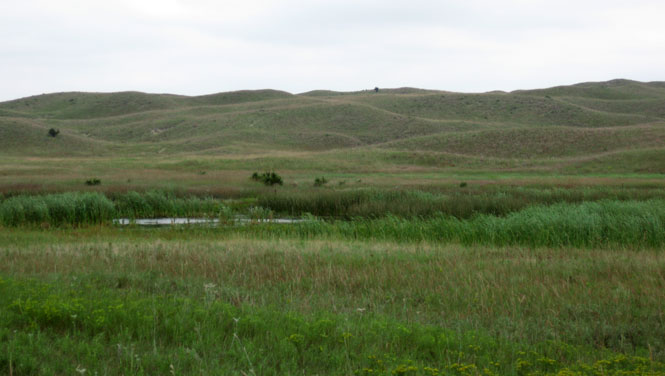 One of my favorite regions in the country.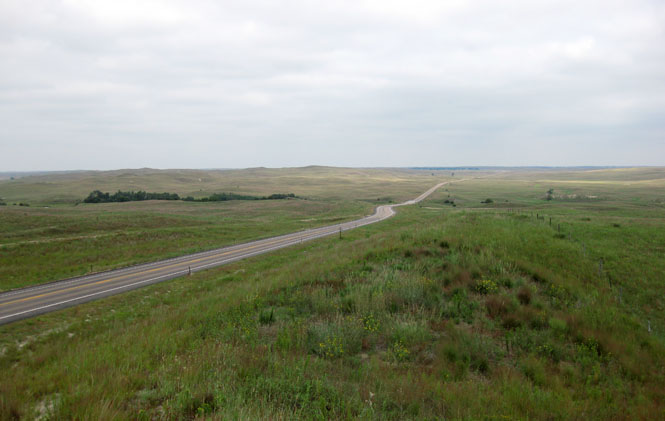 Ainsworth, Nebraska.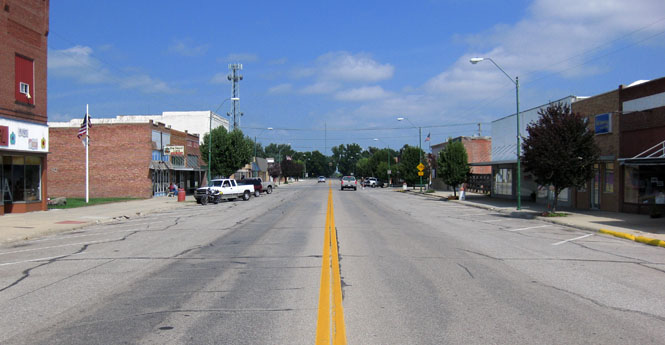 What's for lunch? Pie.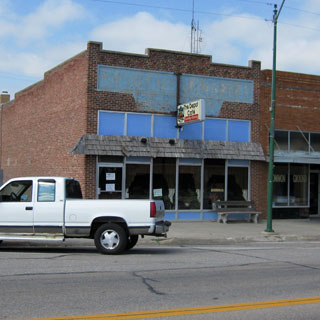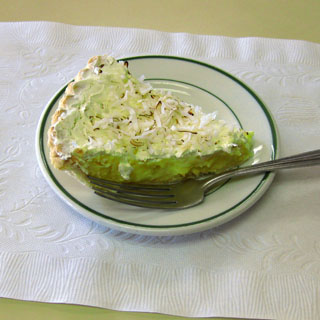 The Niobrara River.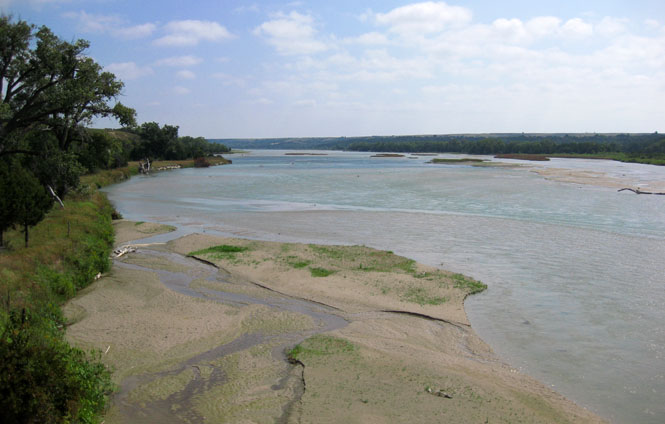 South Dakota
Colome, South Dakota.

Tripp County, South Dakota.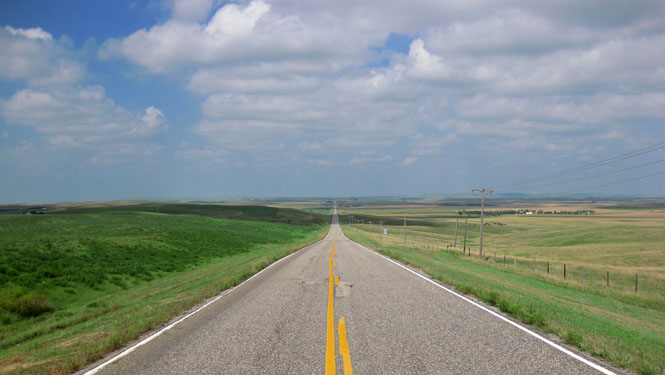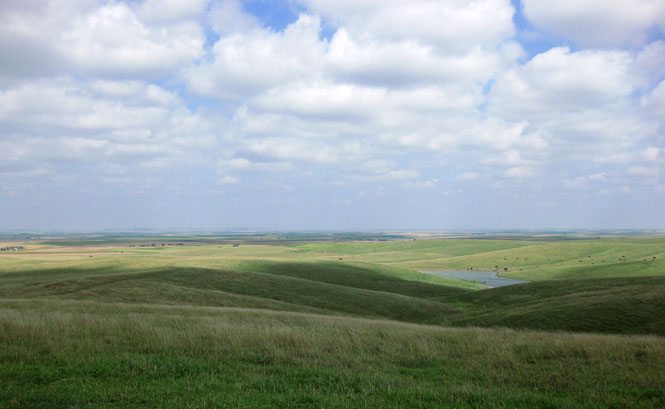 Crossing the Missouri River.

Nebraska
O'Neill, Nebraska for the night.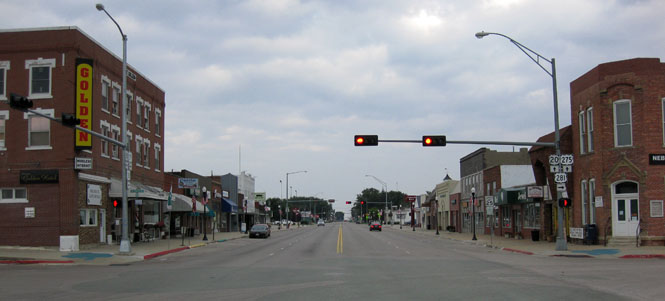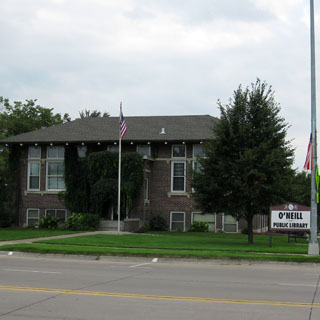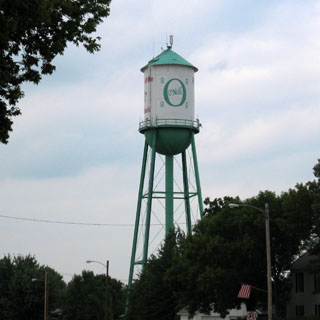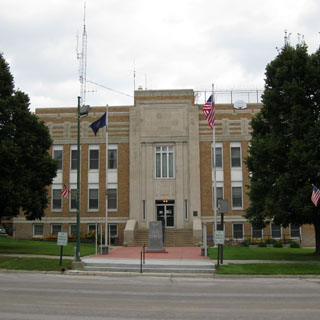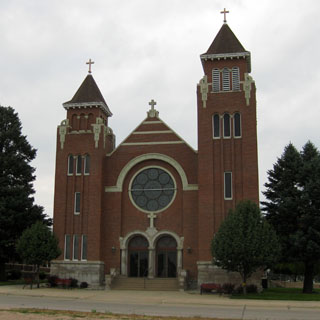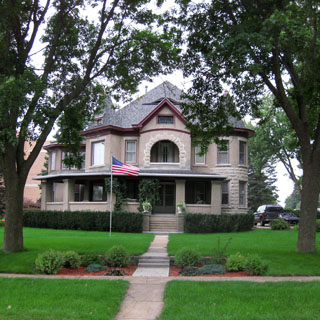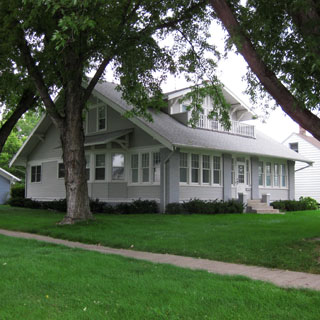 Wheeler County, Nebraska.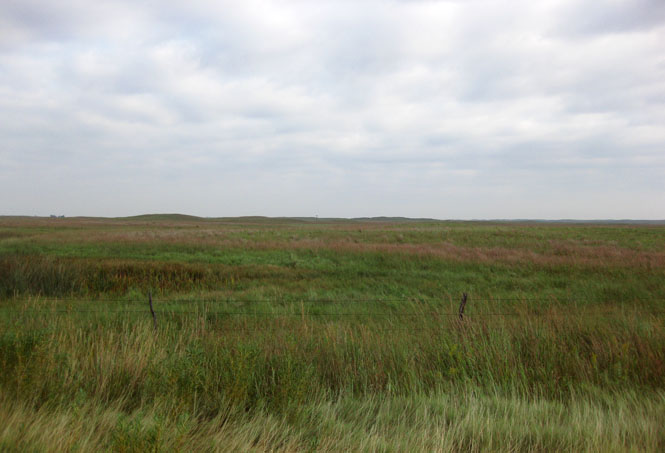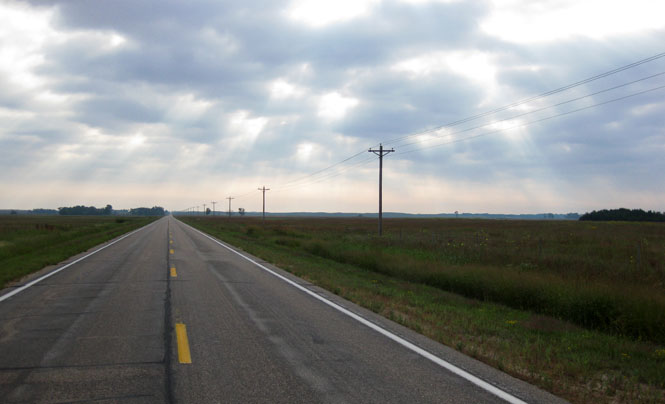 Elgin, Nebraska.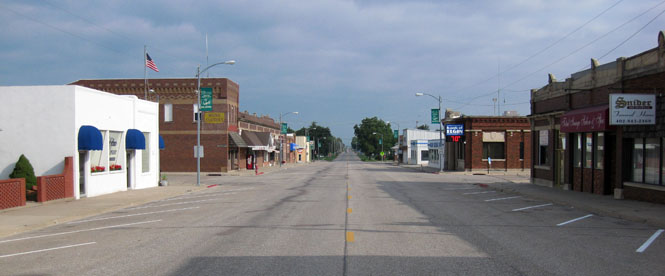 The Platte River.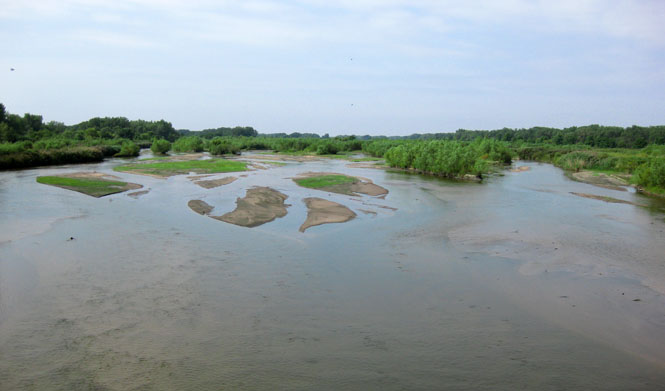 last edit: 9/7/2009