January, 2011

Sunday

Monday

Tuesday

Wednesday

Thursday

Friday

Saturday

9 January
10
11
12
13
Wichita
Los Angeles
14
Lost Day
15
Auckland
16
Auckland
17
Ohinewai
Opotiki
18
Gisborne
Napier
19
Porangahau
Wellington
20
Cook Strait
Blenheim
21
Timaru
Palmerston
22
Invercargill
Te Anau
23
Wanaka
Haast
24
Arthur's Pass
Wailari
25
Lewis Pass
Porirua
26
Waiouru
Hastings
27
Taupo
Whakapapa
28
Kawhia
Auckland
29
Auckland
San Francisco
30
31
1 February
2
3
4
5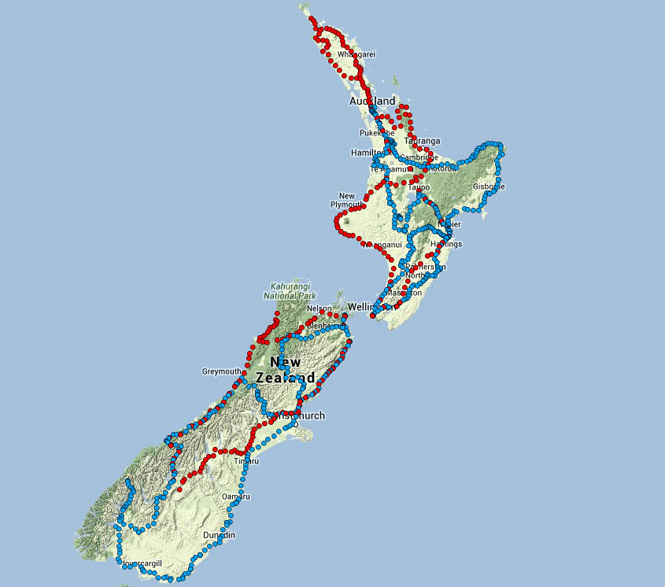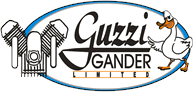 My first trip to New Zealand was in November, 2005. On that trip I rode a Moto Guzzi California EV rented from Dave Gale's Guzzi Gander LTD. In fact, I was Dave's first customer. That was a terrific trip, but I did leave quite a few roads not ridden and large areas of New Zealand not seen. It was time to fill some of the gaps.
The above map shows the roads I took this year (blue dots) and in 2005 (red dots). Most of the planning for this new trip would involve using a hi-lighter pen on my map to mark those 2005 roads. The idea was to avoid them if practical, and try to pick up new areas of New Zealand.
Instead of the more touring-oriented California, I'd be on a 2009 Moto Guzzi Sport. These days I don't pack all that much, so the reduced carrying space of the Sport wouldn't be a consideration. The bike worked very well. I didn't have a bit of problem with it during the entire trip; it worked flawlessly.
Packing: I'd carry a replacement for just the clothes I had on, and nothing more. I'd be doing laundry each night. Additionally, I carried a pair of walking shoes, a light jacket, a pull-over and a hat. Naturally, I'd be wearing a riding suit.
California
The timing of the flights worked quite well. I was able to leave late afternoon from work and catch the flight to Denver (then Los Angeles) before taking an Air New Zealand flight to Auckland.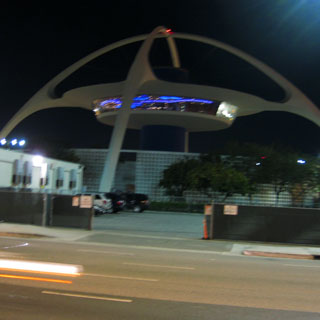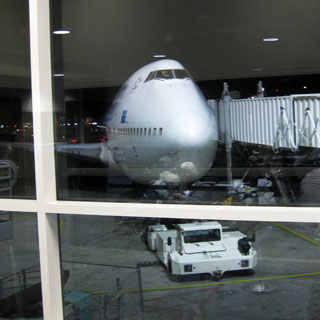 Airline food is mostly all the same, but this wasn't bad. I was amused by the recorded in-flight safety message which was given by members of the All Blacks (New Zealand's rugby team).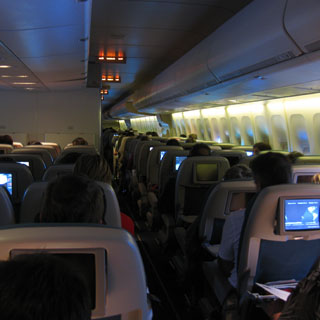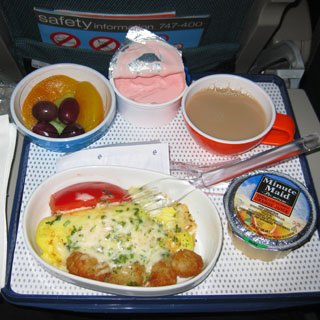 New Zealand
Auckland. The last time here I stayed close to the water. This time I picked a hotel right in the center of the city.
The noteworthy thing about this place is that it is across the street from a reverse bungee ride (involving multiple people sitting in a couch-like thing that is launched rapidly straight up by a pair of bungee cords attached to tall cranes). The late-night screams were blood-curdling (and a little alarming the first time I heard them).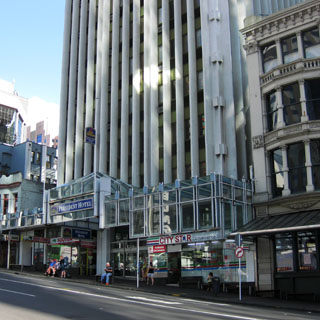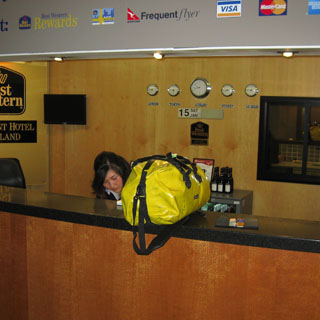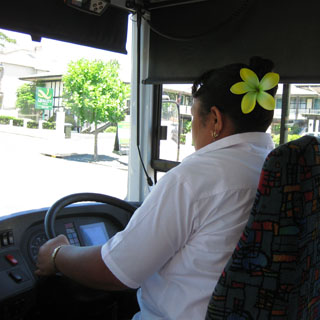 I wanted to visit areas that I had missed from the last time. One of those was the Museum of Transport and Technology. I used a city bus to get there.
This museum is spread over quite a few buildings and is something of a jumble. I'm pretty sure I saw all of the exhibits, but you can't be sure. Regardless of what the title implies, much of the museum is devoted to the development of Auckland, all of which I thought was quite interesting.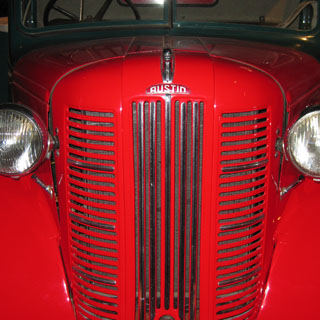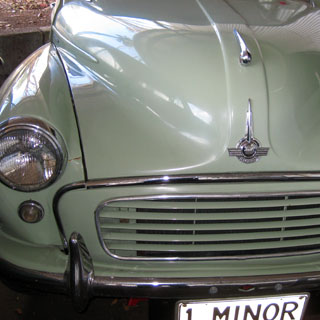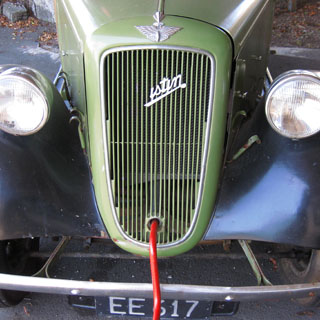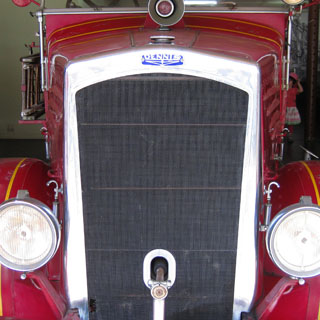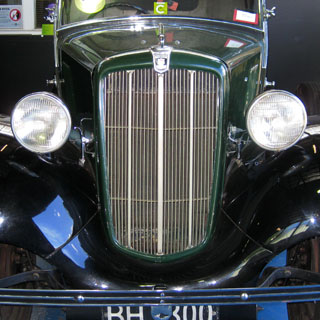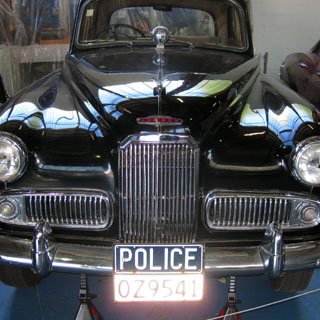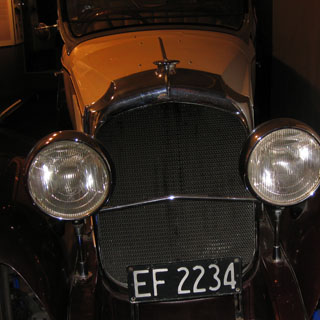 The Suzuki was a prototype for evaluation by the police. It was never used.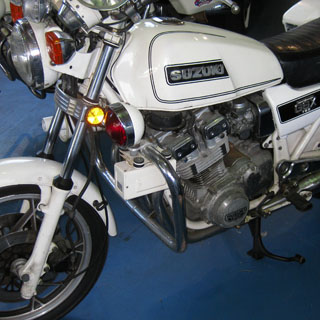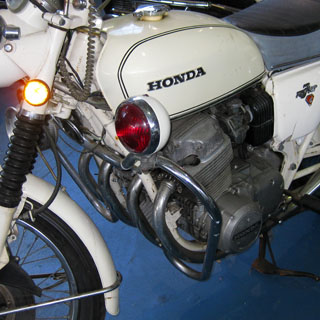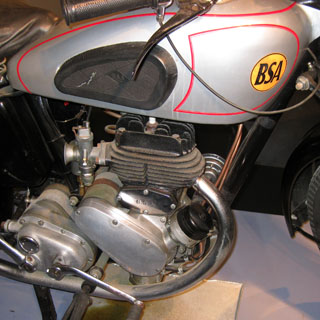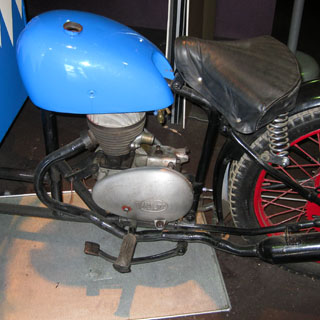 An old water-works steam engine was in the same building it had always been. I'm always impressed by these things. This one looked to be a very good shape. I would have loved to see it running.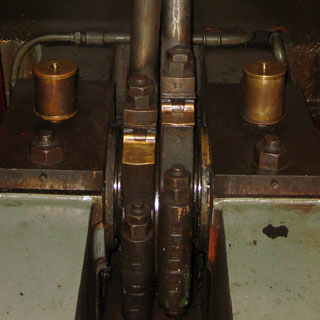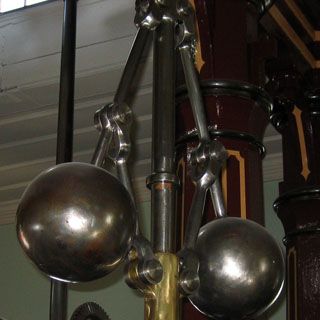 This machine (below left) is a replica of the first aircraft to fly in New Zealand--and perhaps the world (as the display says). Now, having said that, I am also quite certain that this machine (or it's original version) has never flown, and could never fly. An airplane with very short flat (no airfoil) wings, powered by a small two cylinder engine would be doing well just to taxi.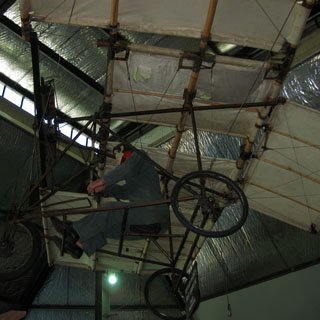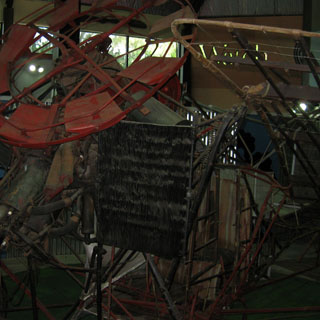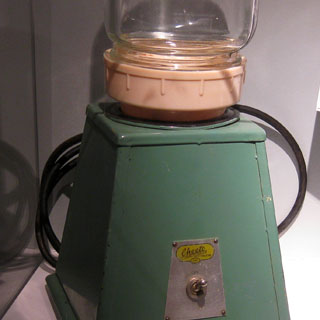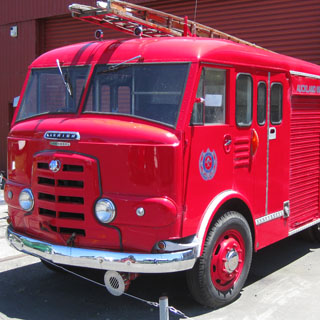 An electric trolley was used to connect the main part of the museum with the aviation buildings. The conductor (below) is lowering the front boom and raising the rear boom in preparation to reverse direction. Probably lots of embarrassment if you forget to do that.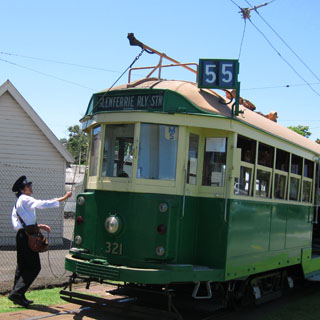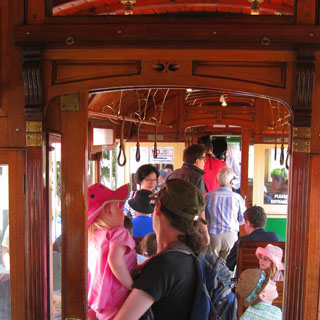 The aviation building is large, but it needs to be even larger. A new building was going up, but for now, much of the exhibit is not accessible as the airplanes are stuffed into every corner.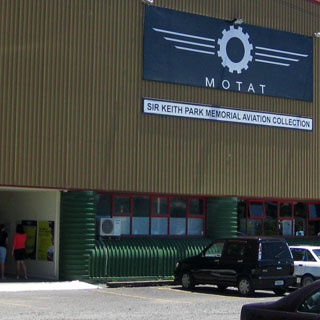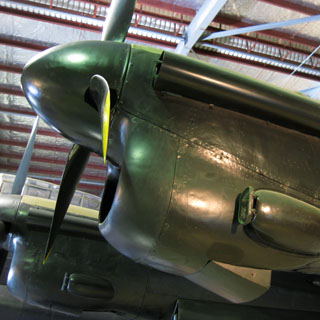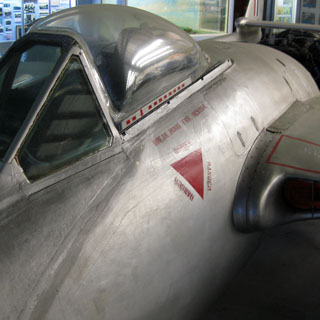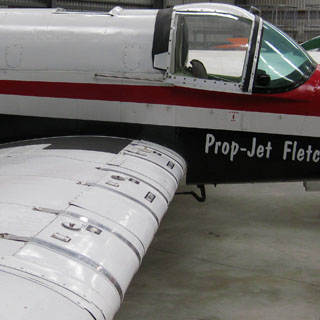 I hope these two flying boats are brought back to flying condition, but I'm sure the cost would be high.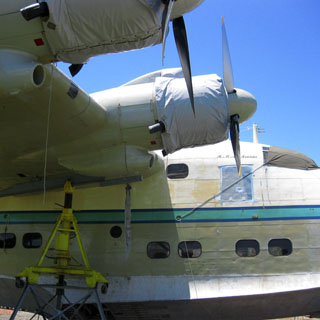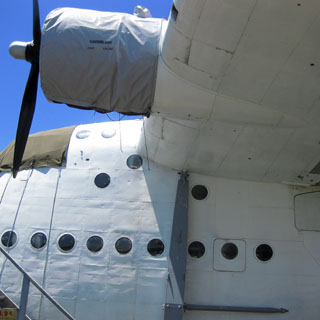 Devonport is just across the bay from Auckland. Ferries leave frequently for the thirty minute trip.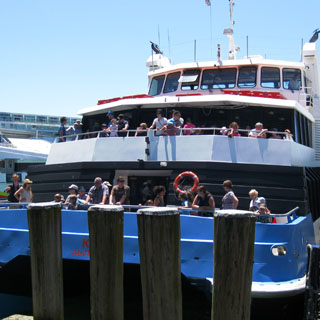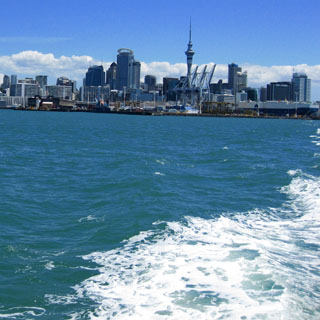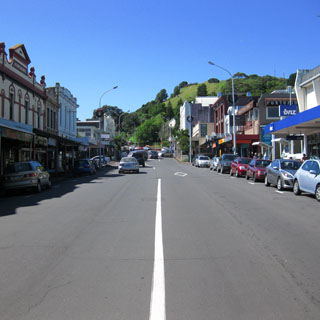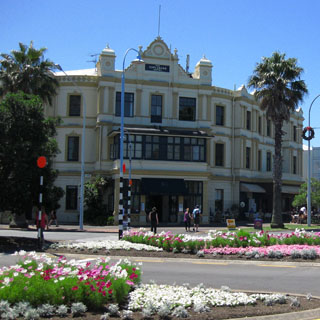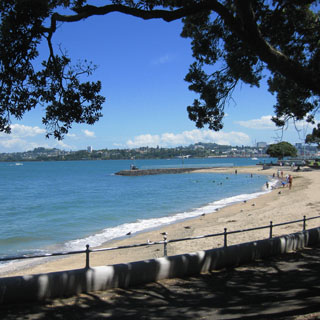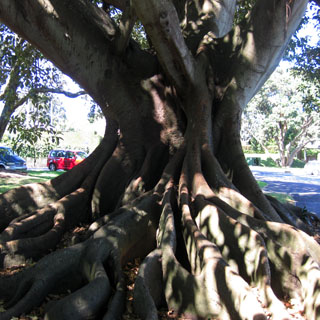 Hokey Pokey ice cream (vanilla with sponge toffee) is a New Zealand standard, and I understand that it is the second most popular flavor (behind vanilla). Of course, I also had a bottle of L&P.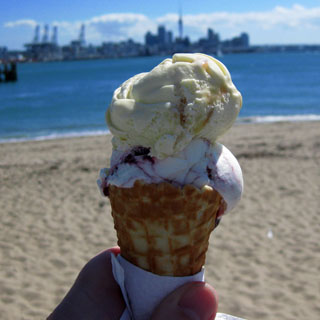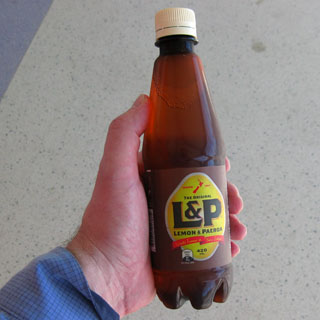 The New Zealand Navy Museum isn't too far to walk from the ferry terminal. The navy is not very large today, but it was once an integral part of the United Kingdom navy. For the size of the country, they still do an impressive job.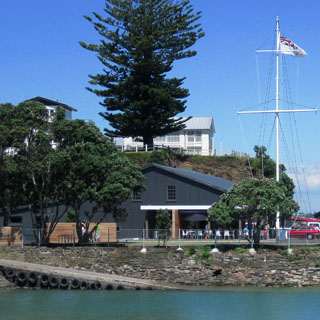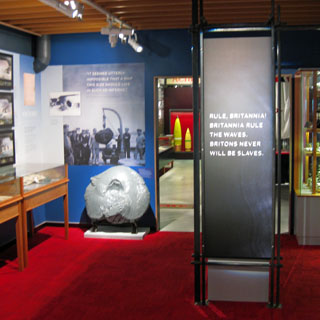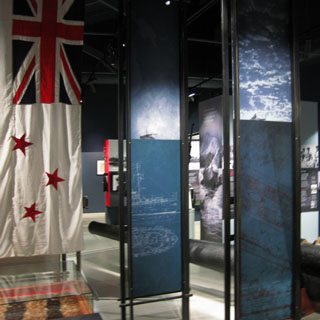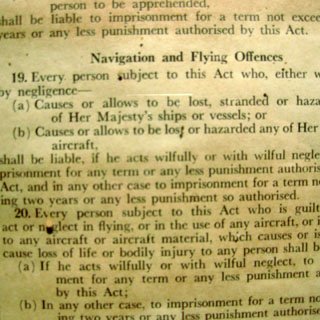 As before, I spent quite a bit of time just walking in Auckland.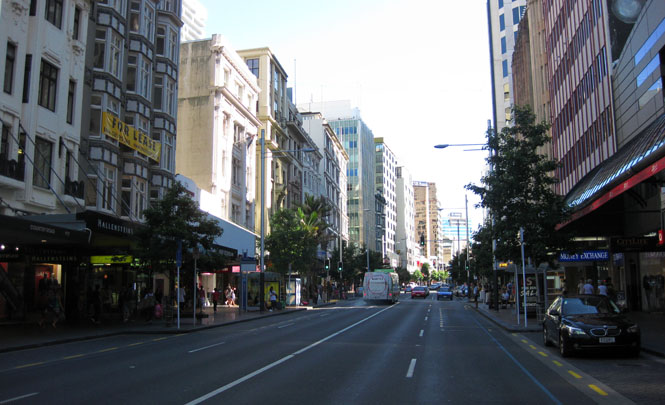 The things you come across. Walking though an old cemetery I came to the marker for William Hobson--founder of Auckland.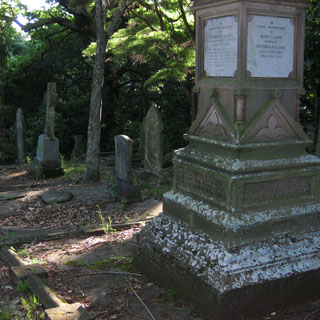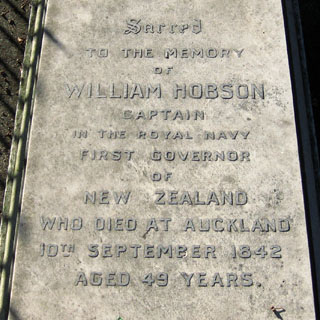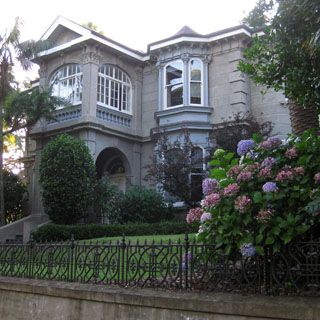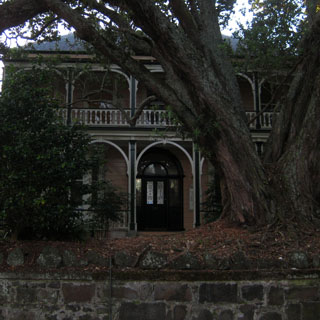 Auckland is surrounded by volcanoes. The most recently active one created Rangitoto Island. The entire island is now the Rangitoto Island Reserve. As before, I'd take a Fullers ferry for the slightly longer trip.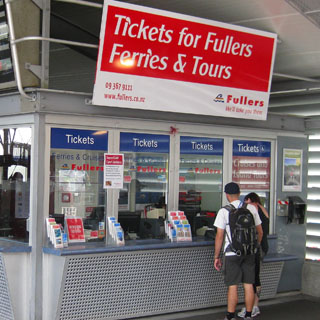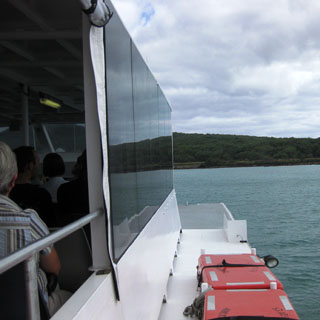 There are no services. No water; no food. Bring what you need, but please don't leave your trash on the island.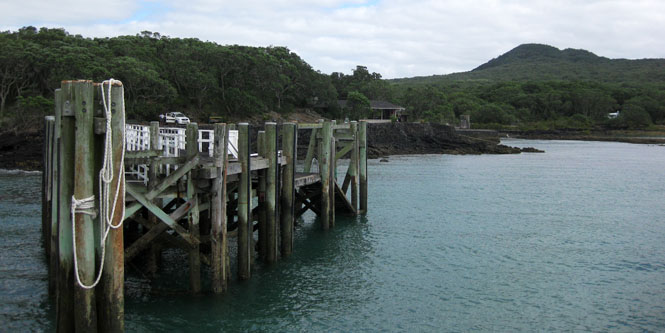 I waited to see which way most people were going. For some reason EVERYBODY chose to take the direct route to the Summit. So I instead turned toward McKenzie Bay, which would still allow me to loop around to the summit.
Remember; this is a volcanic island. I was impressed by the remarkably inappropriate shoes that many women were wearing. I think they came to regret their choice.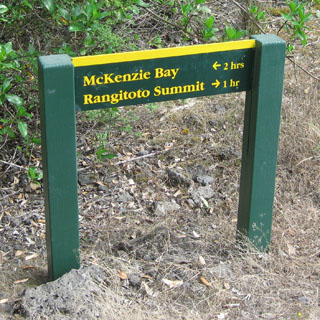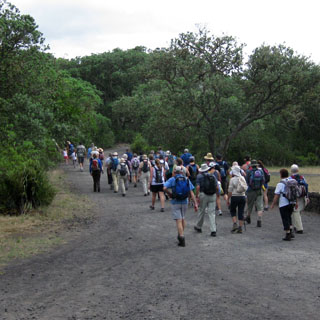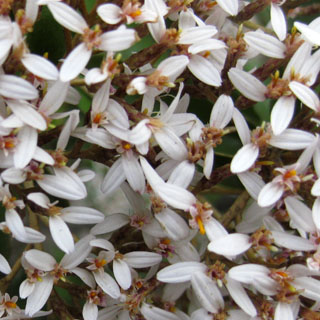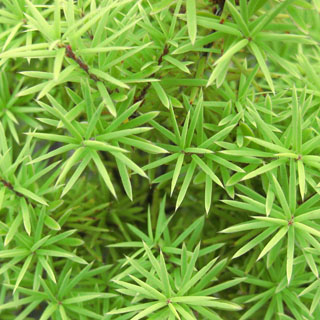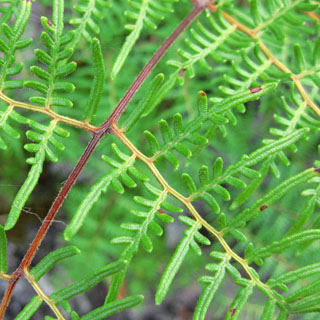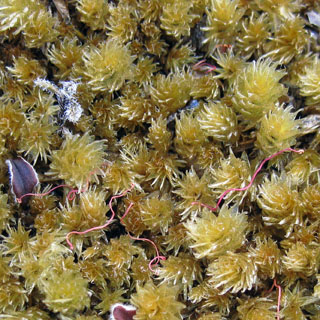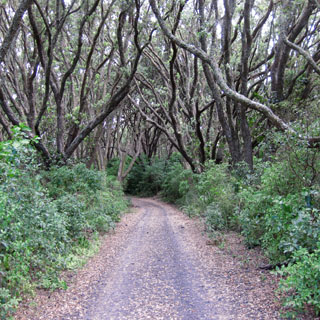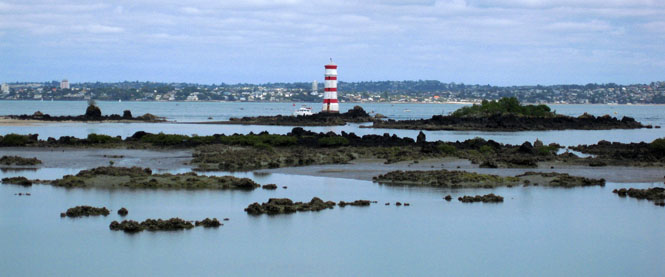 I took a moment to lie down on the beach...and half an hour later I woke up. I guess I'm still not caught up with the time zone.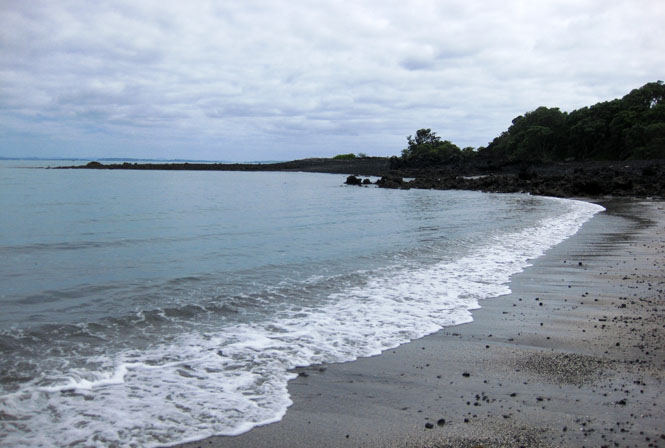 A rumbling noise...got to be a radial engine airplane. Turns out to be a low-flying DC-3. Later, a similar noise showed a Catalina PBY.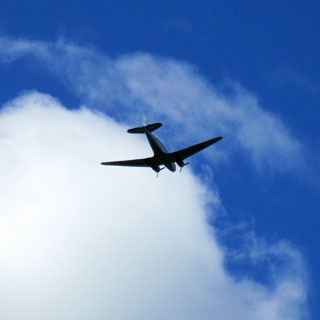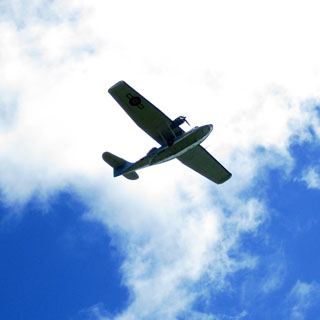 The final steps to the top are steep and many.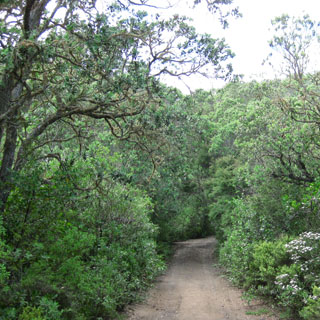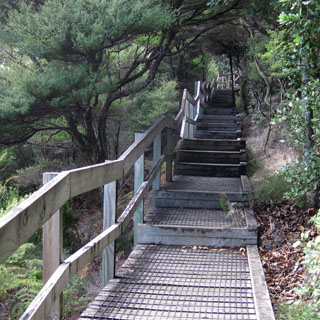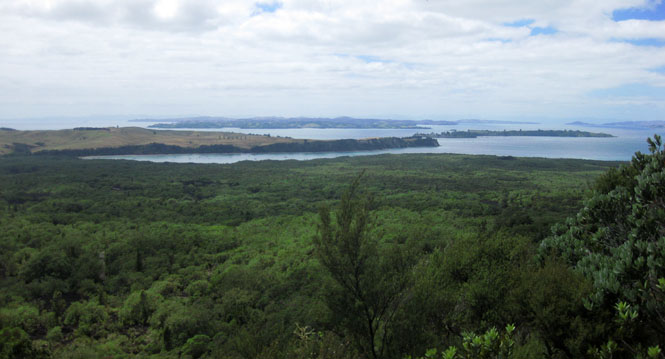 The crater is covered in vegetation. That four-legged thing is a survey marker.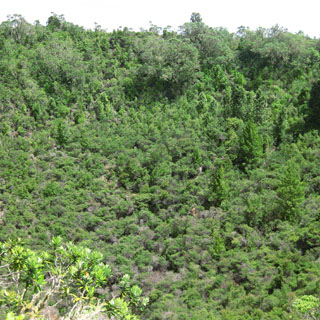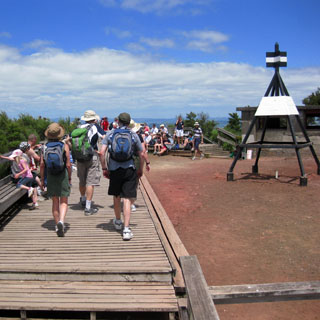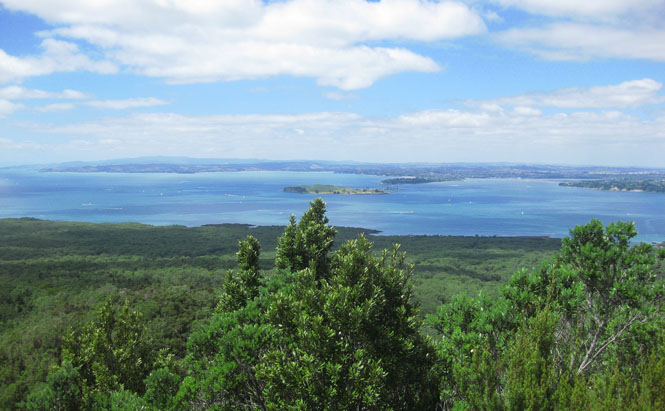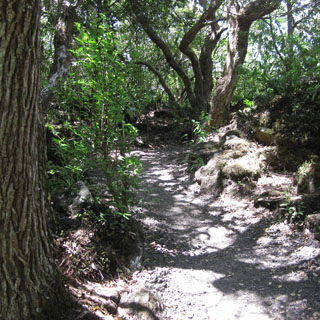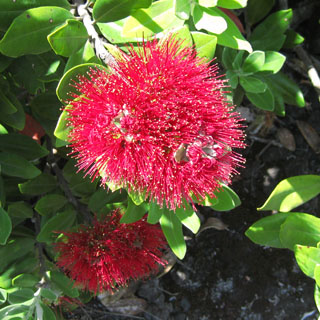 I had walked through the Auckland Domain the last time; but, no matter. It's one of the nicest places in the city.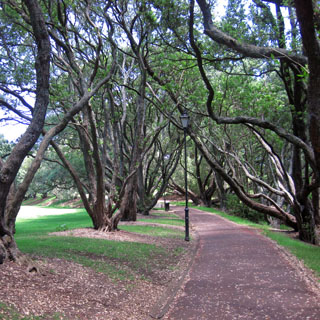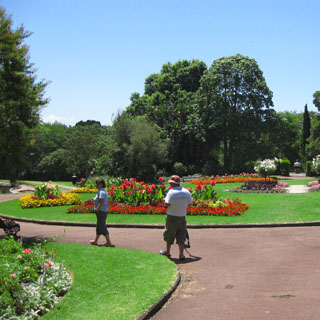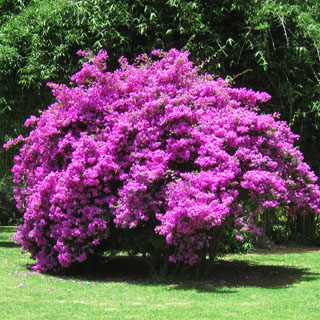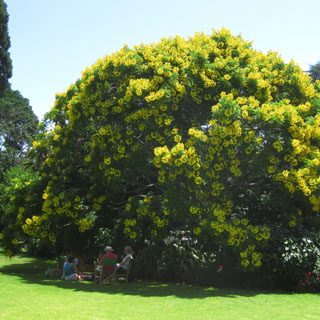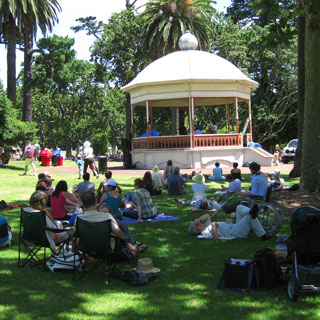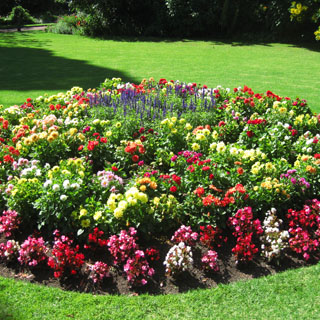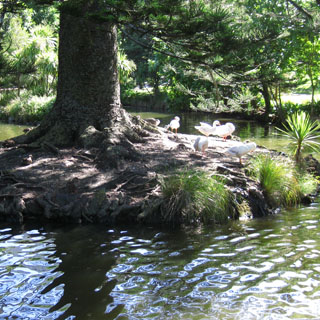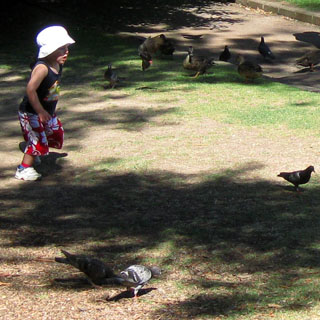 I'd also been to the Auckland War Memorial Museum, but this is a world-class museum and I still hadn't seen everything.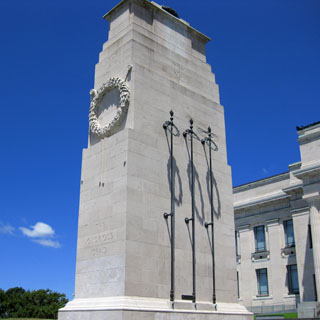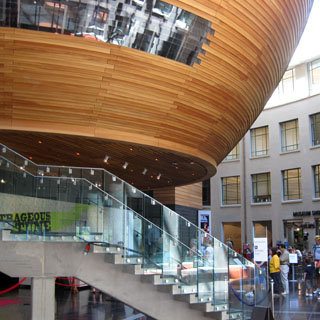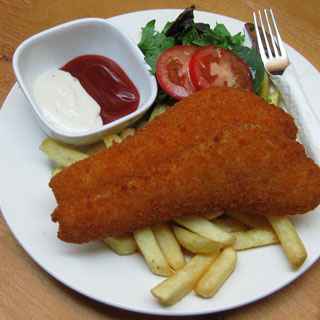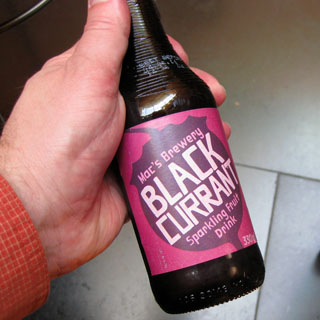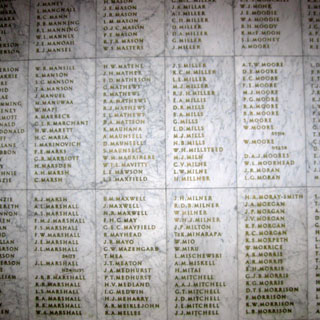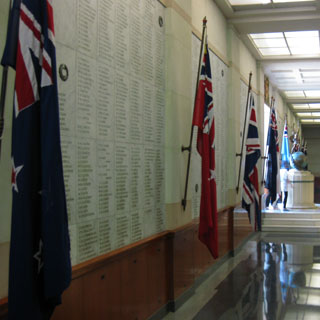 Every name (of deaths in the first World War from Auckland) has been written in the book (by one person). The page is turned each day.
This specimen (below, right) was personally collected by Joseph Banks on his voyage with Captain Cook.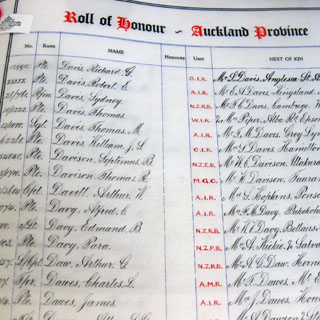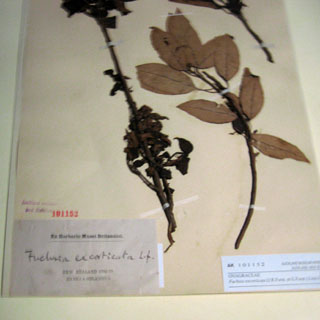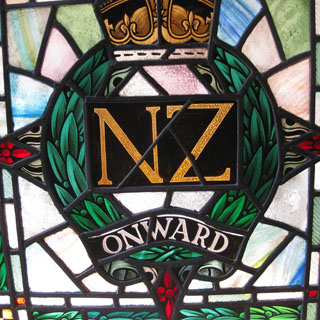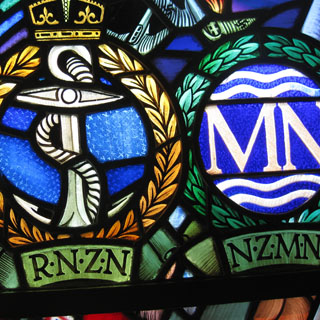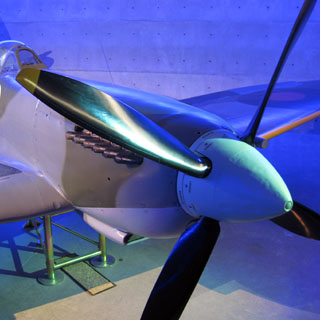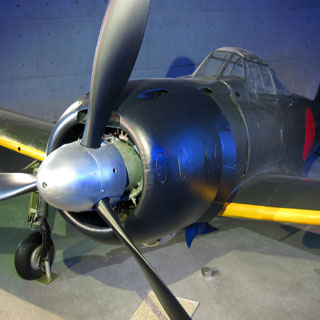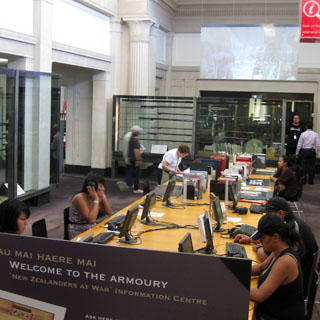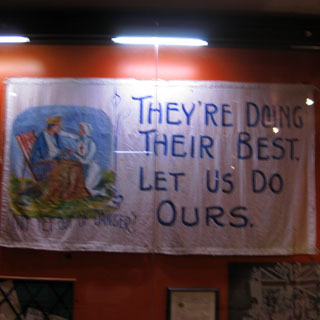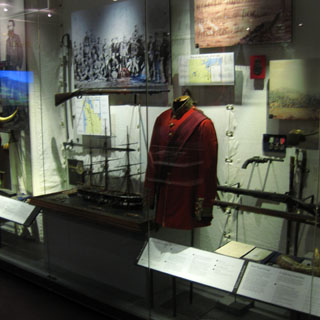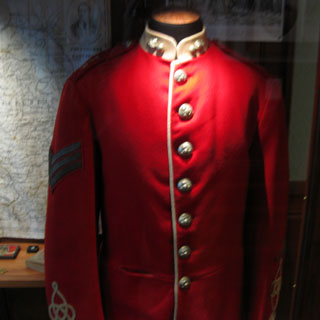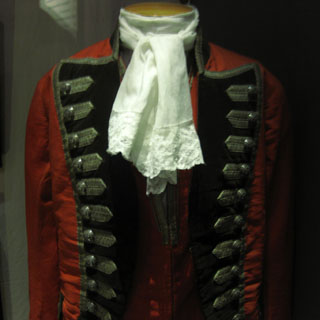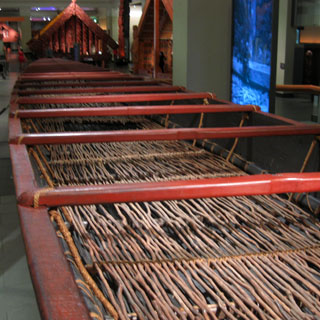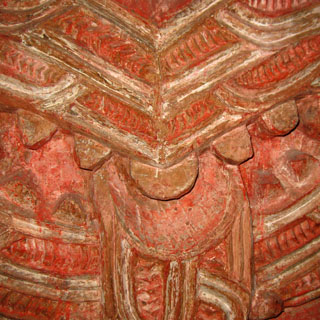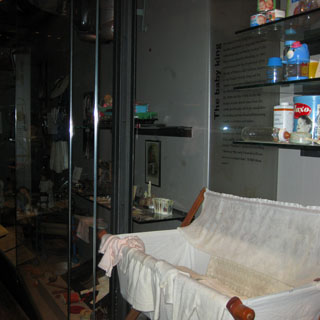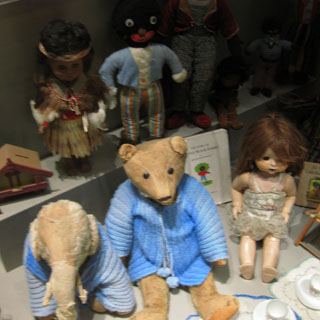 I thought about doing the bungee jump from the Auckland Sky Tower, but--as with the last time here--didn't. Note the island in the distance against the horizon. That's Rangitoto Island (seen earlier).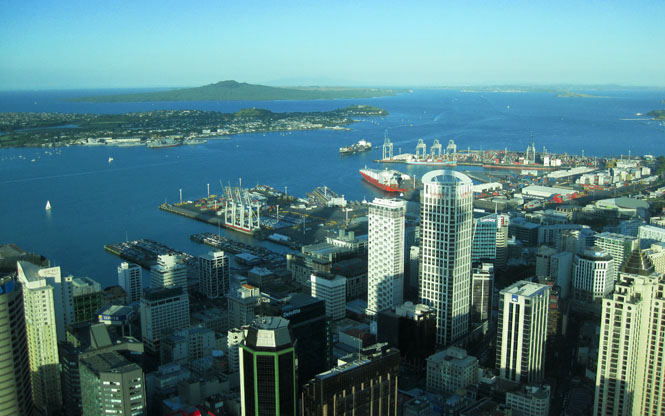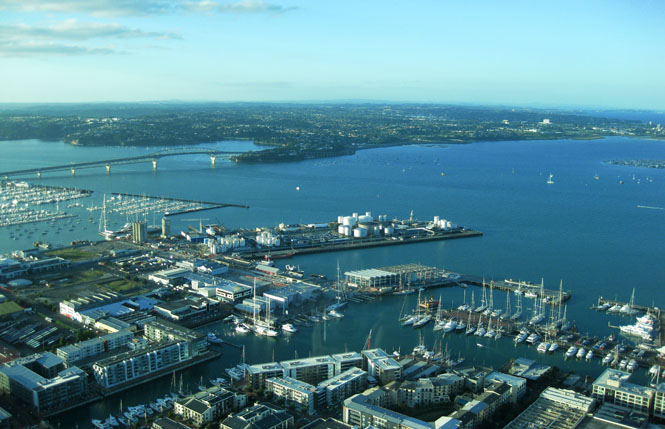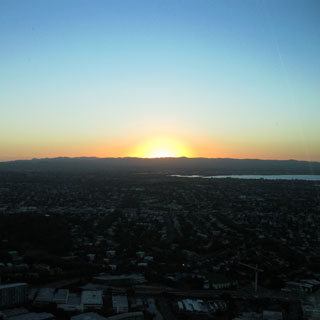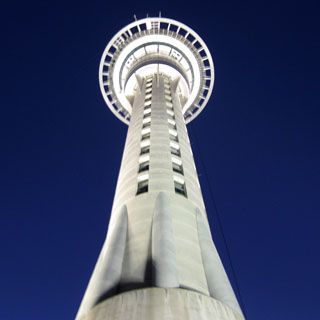 It's Monday, and time to start riding.

I'd done the Northland area sufficiently, so I immediately rode south. The idea was to reach Ohinewai and turn east to avoid the congestion of Hamilton.

My first meal along the road in Kauwhata.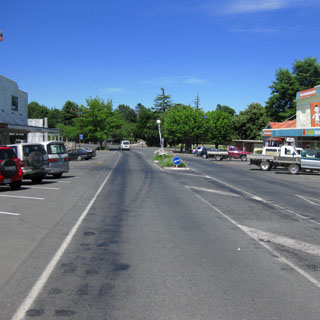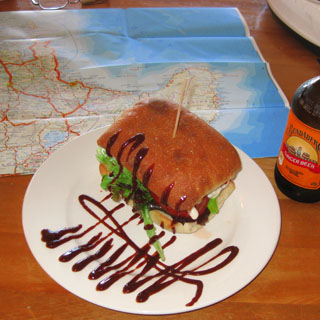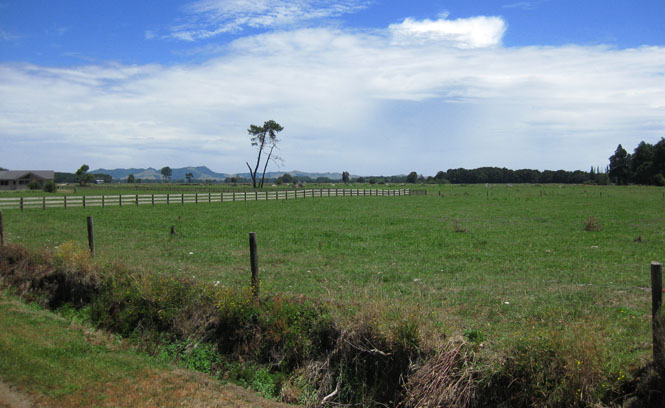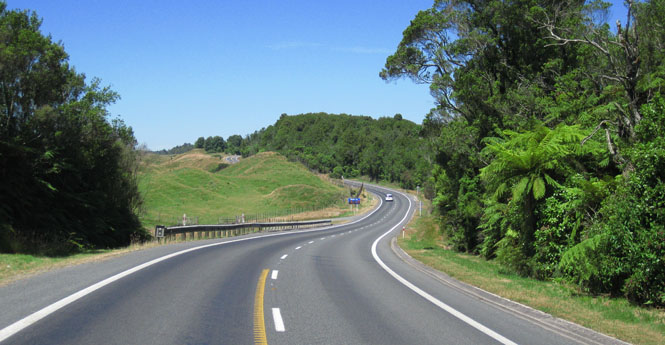 North of Lake Rotorua I needed to take a short nap. After this, I'd be good for the rest of the trip (with no more naps).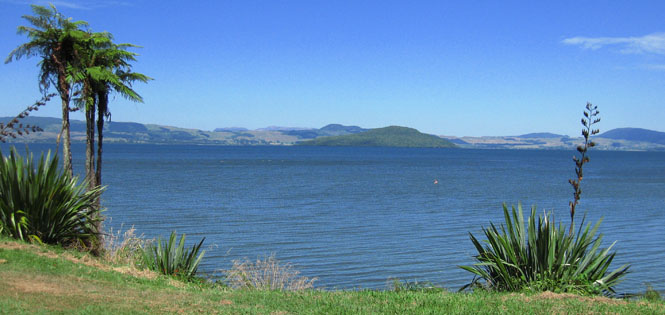 I'm heading for the eastern most region of the north island: Gisborne.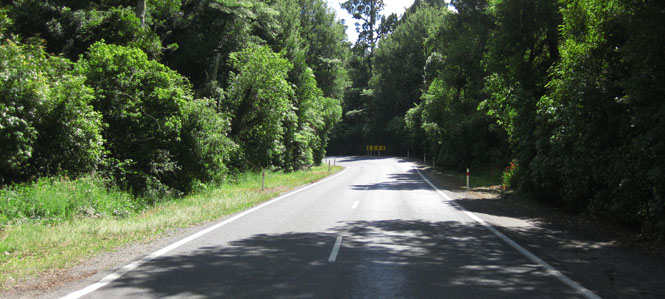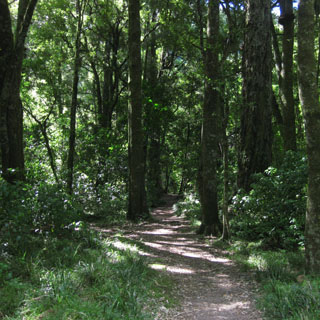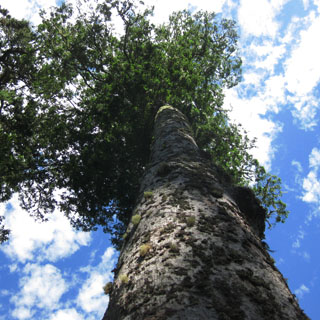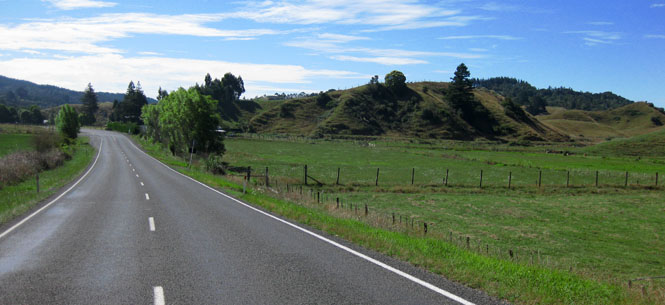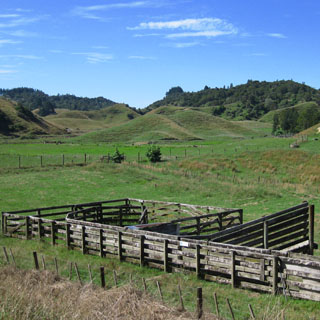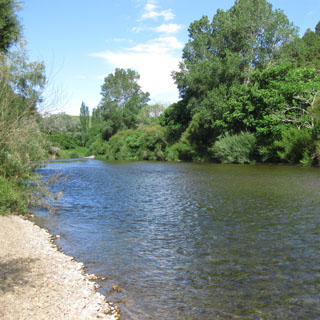 I stopped for the day in Opotiki. It was still early, but I was not in any hurry, and in any event, I wasn't sure how easy it would be to find a hotel.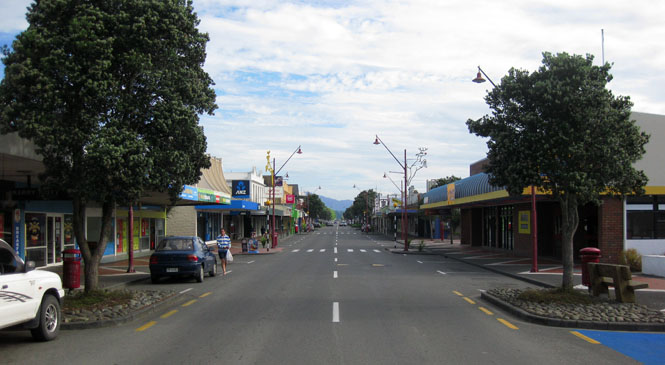 And, the Masonic Hotel was nice enough. A clean room, with bath and shower down the hall.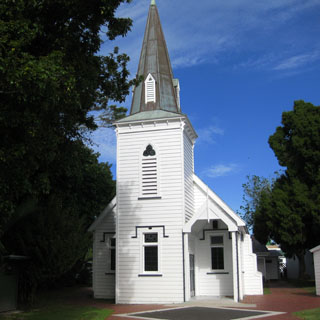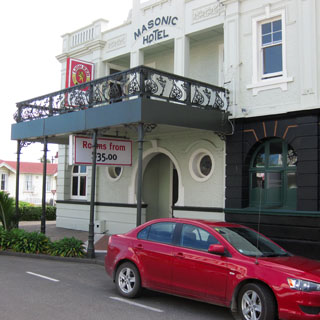 They were very nice about offering a secure area for the motorcycle.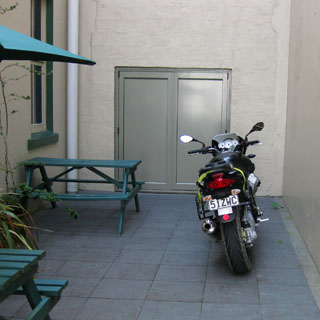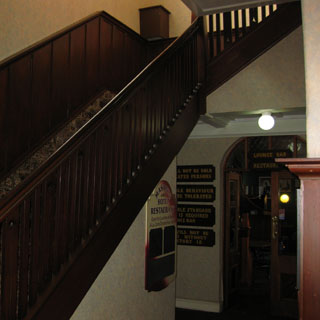 My room and the customer lounge upstairs.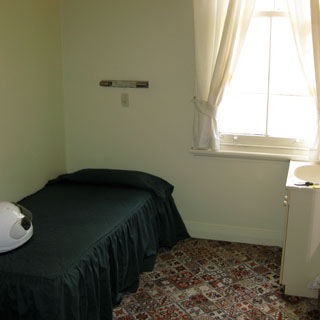 As usual, once I park the bike for the evening, all travel after that is on foot. This is the tidal area just outside of town.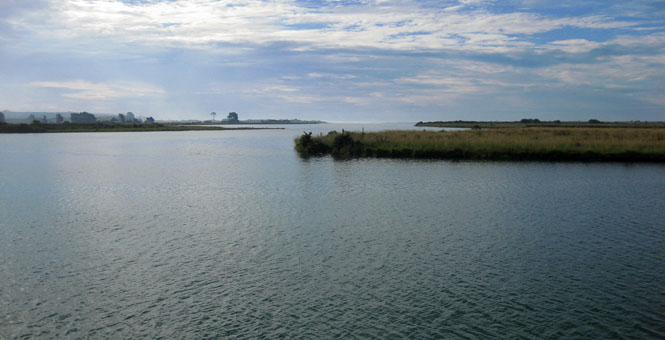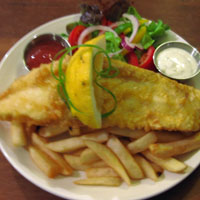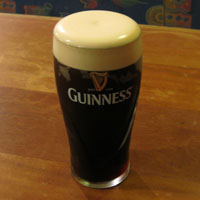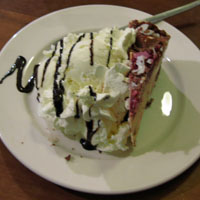 It was pretty cold and wet the next morning. I don't like starting a morning ride in the rain, but that's what I did.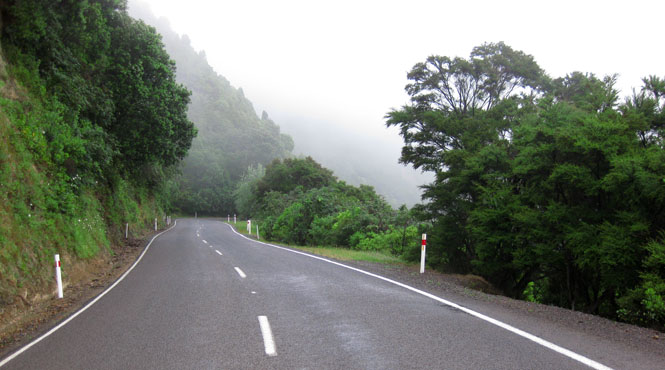 Not my favorite kind of road... I think I had five kilometers of this sort of thing. It looks worse than it is, but it's still not good. Mud is never much fun on street tires.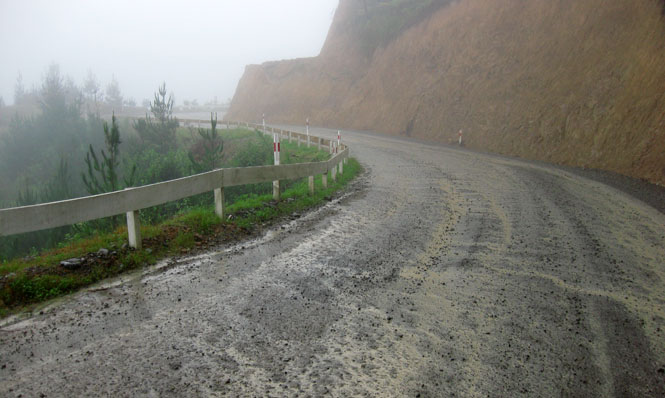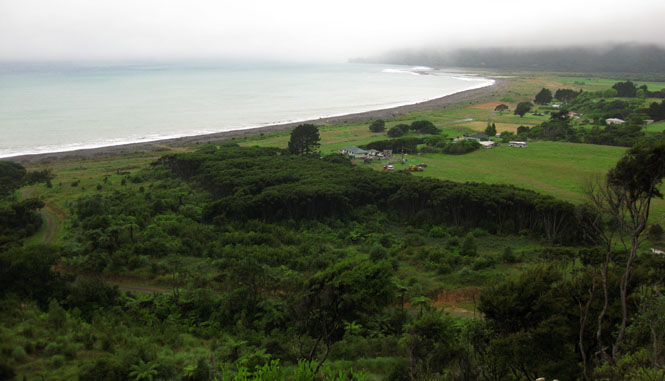 Te Kaha for breakfast. The rain had mostly stopped by this time.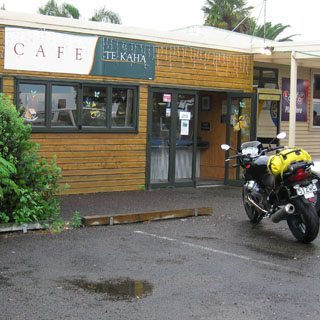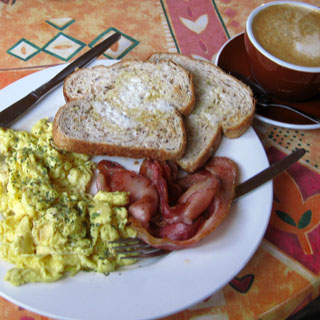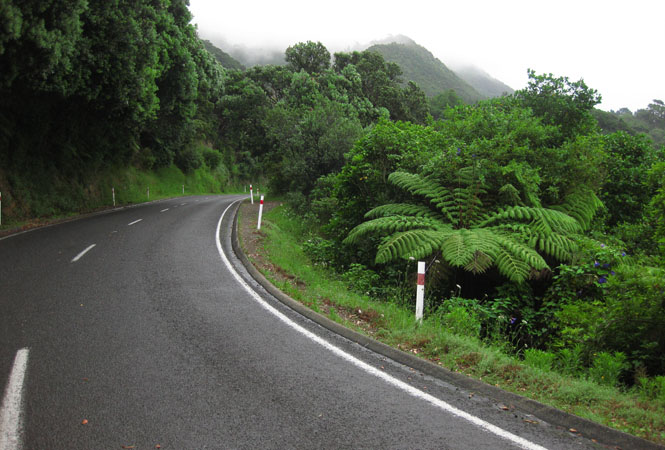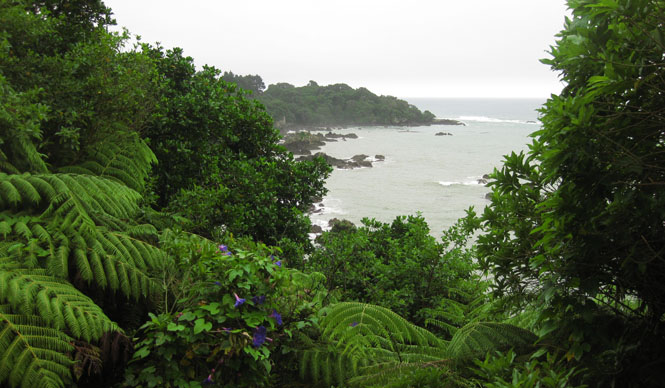 Single-lane bridges are the norm on the south island, but common enough everywhere.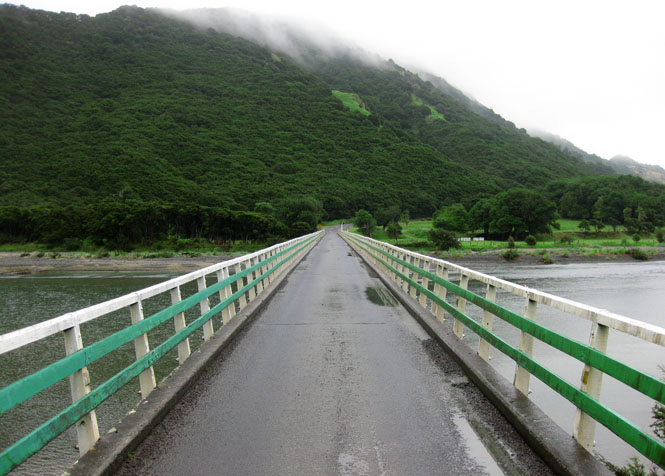 Raukokore church (Anglican), built 1894.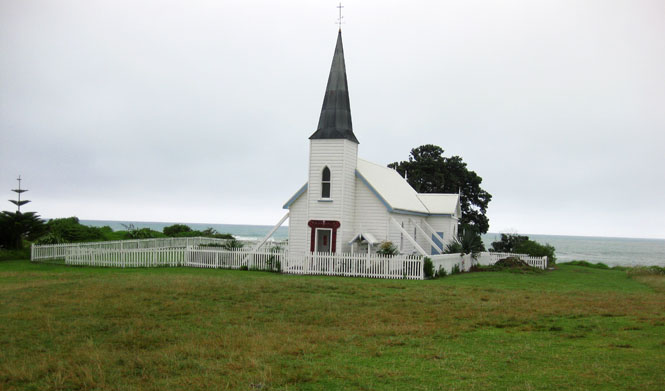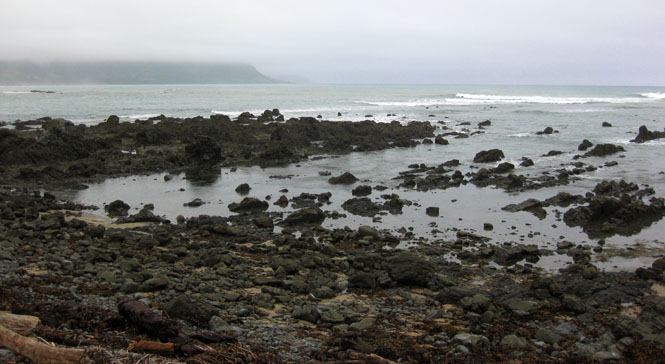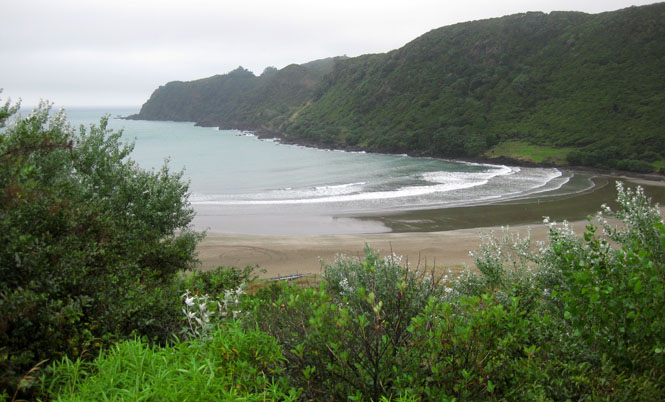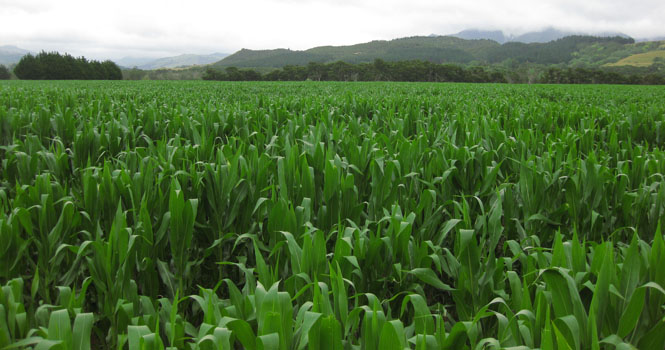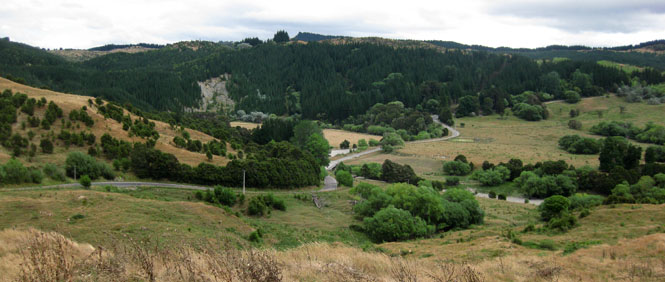 I followed the coastline all the way around.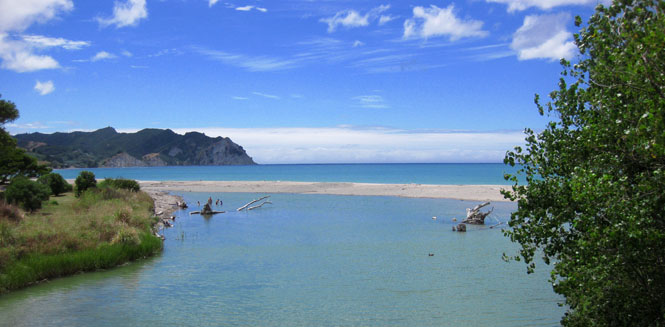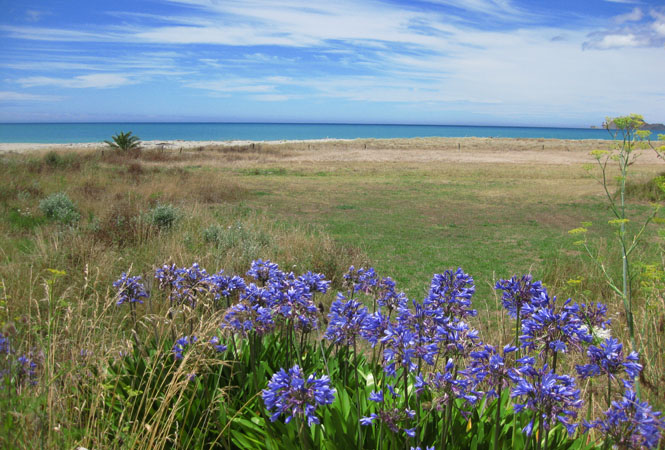 Tolaga Bay for lunch.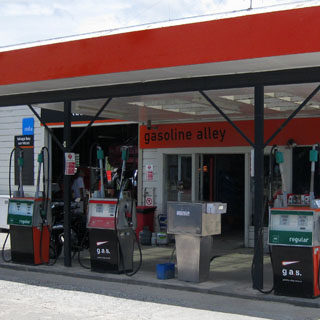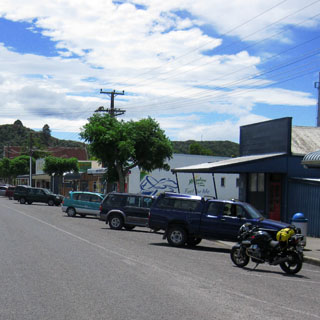 I'm having a pineapple/ham toastie.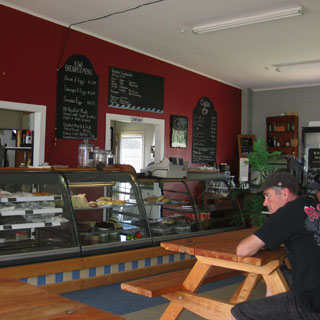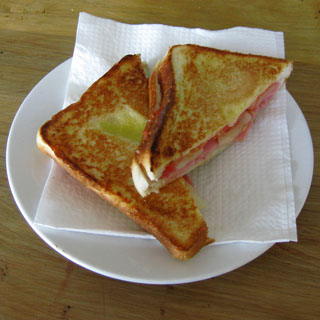 Road construction. It's just something you have to expect on any trip.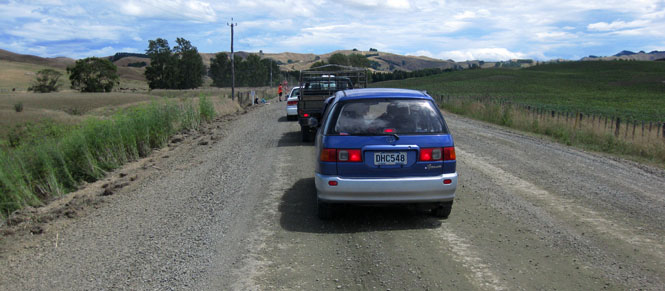 Not too far from Gisborne. Virtually all the beaches I saw were empty.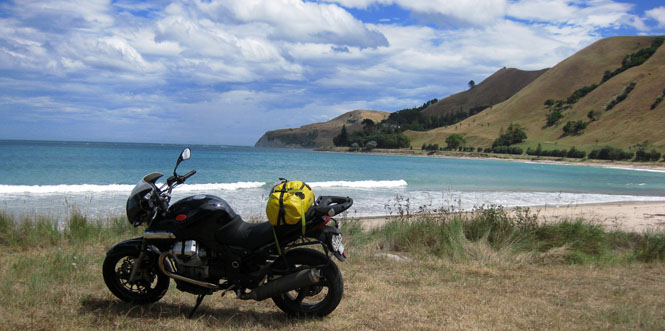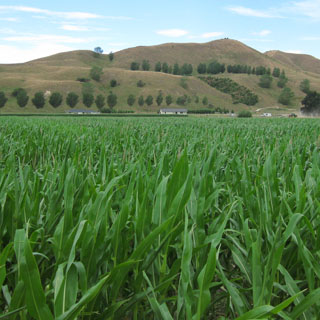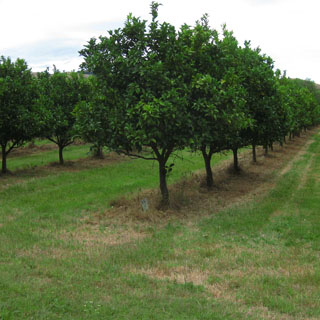 Past Gisborne, I stayed on the coast road.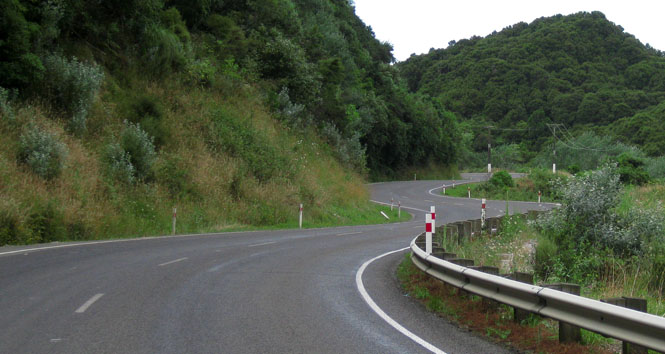 Near Raupunga, this is the Mohaka Viaduct over the Mohaka River. It's the highest in New Zealand.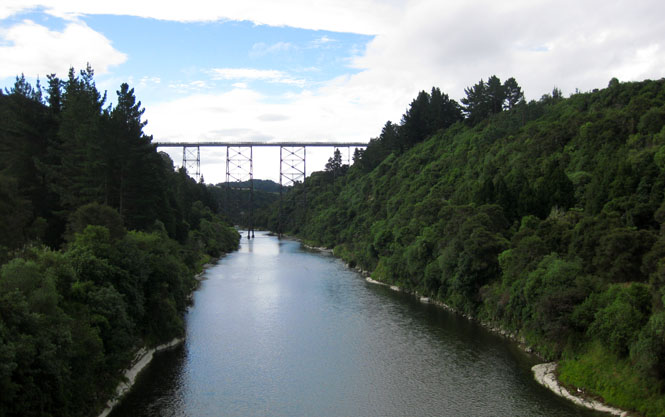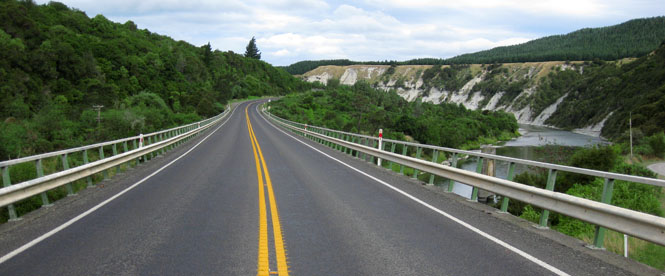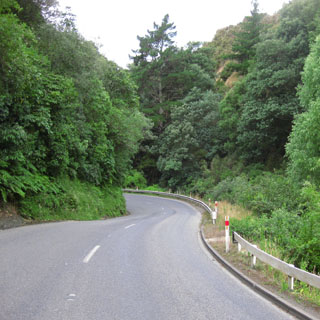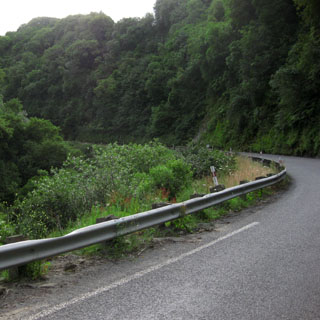 White Pine Bush Scenic Reserve is near Tangoio. After many years of development and logging, somehow this area managed to avoid being affected, and now it has been set aside.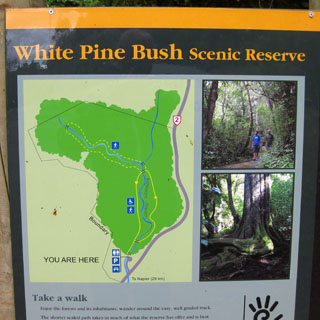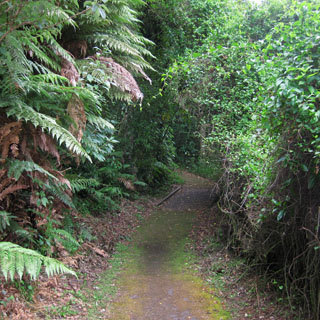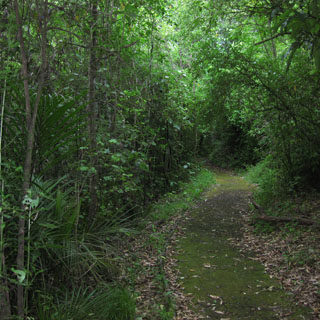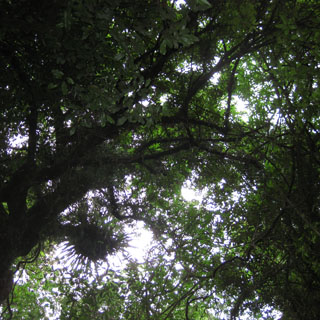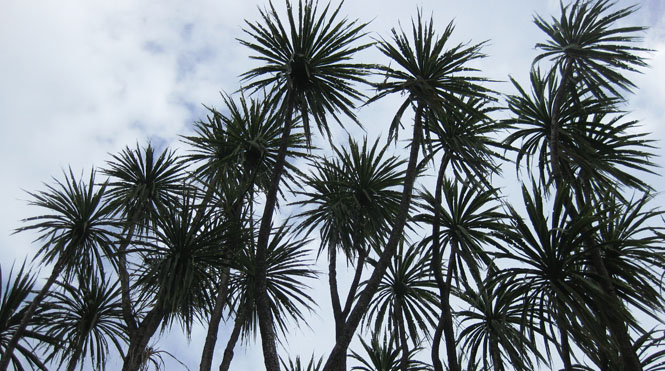 Napier for the night. People were always quite accommodating about the motorcycle.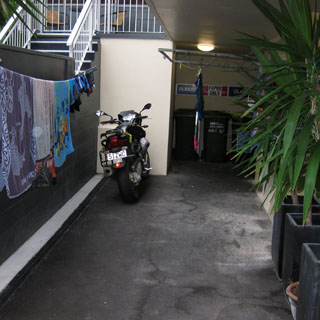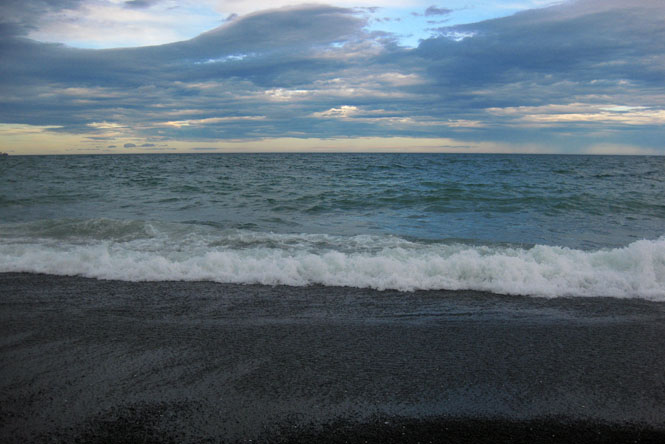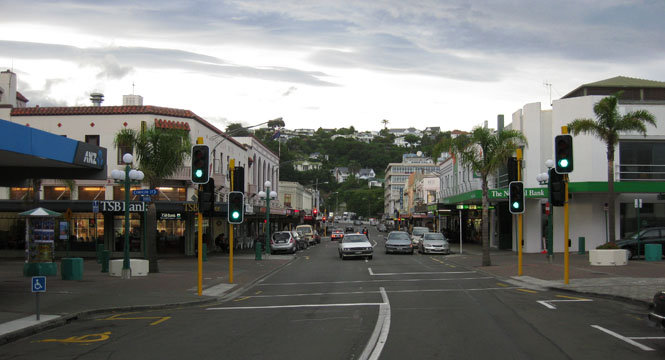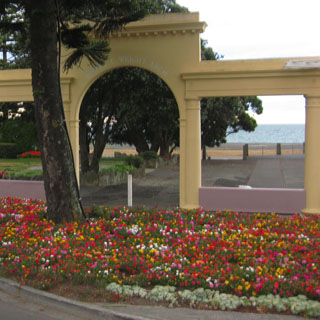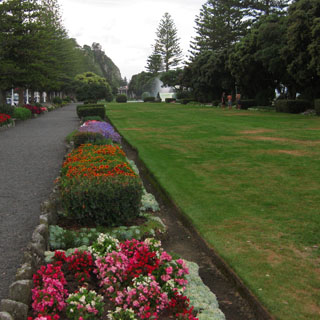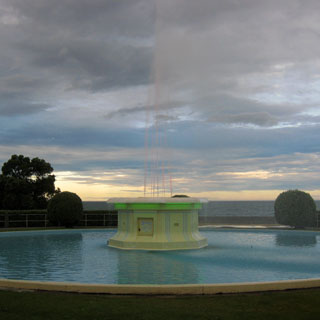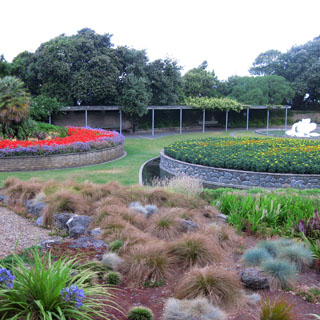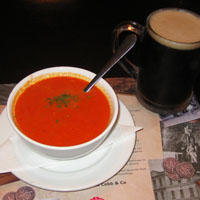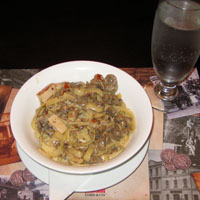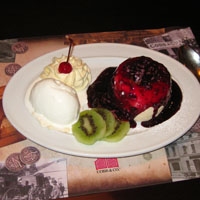 I didn't want to take the most direct route to Masterton and Wellington, as I'd already been on that road. Instead, I'd cut south on some secondary roads (with virtually no traffic).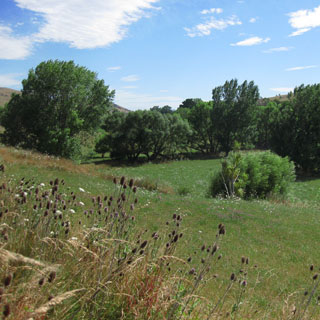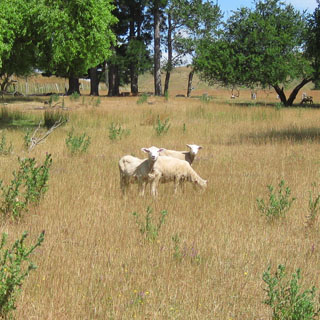 This is Porangahau Beach.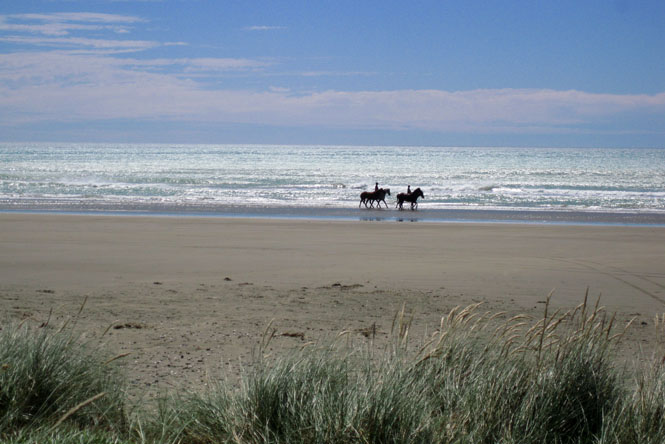 Taum...tahu Hill. The longest place name in the world (so it is claimed). The hill in question is the one in the distance, in the center of the photograph.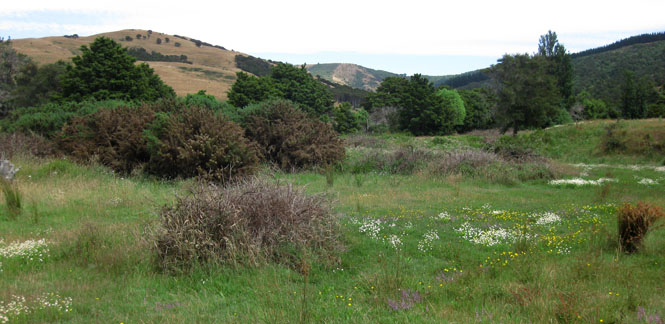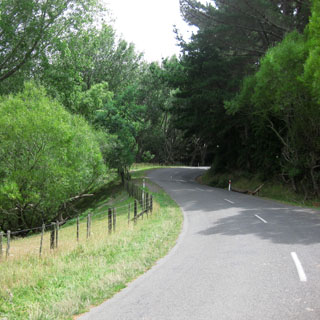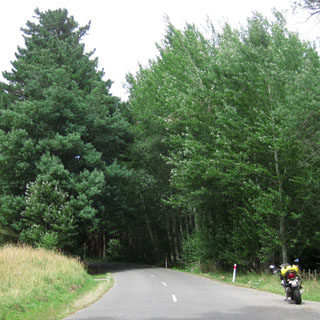 Wimbledon isn't much more than this tavern. I stopped here for lunch.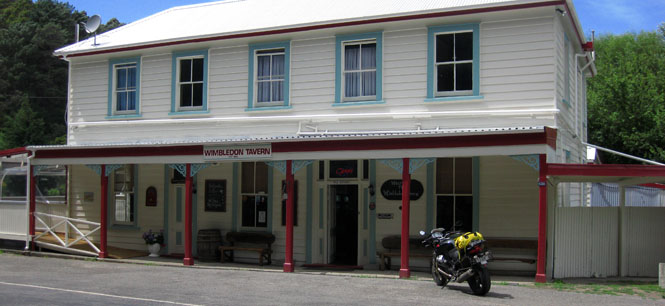 A round billiard table? It's the first I've seen.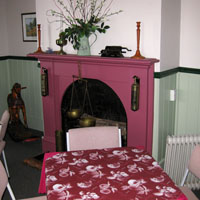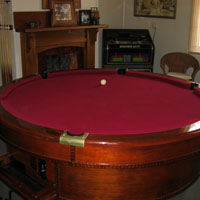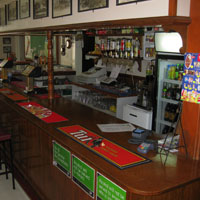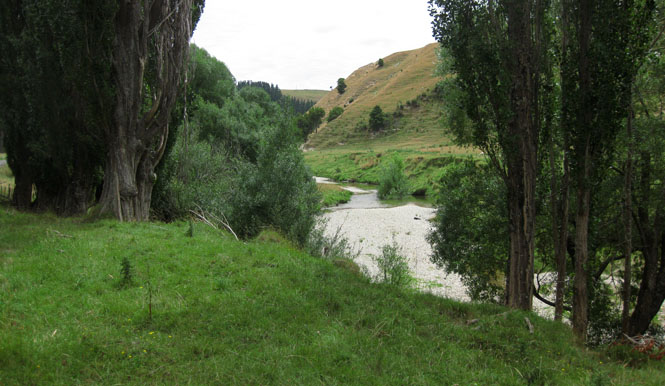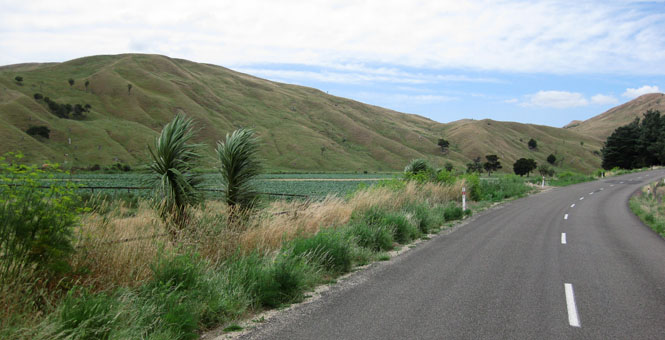 This wouldn't be the first time I encountered sheep on the road. I always pulled over, shut the engine off, and waited for them. I'm in no hurry to be anywhere.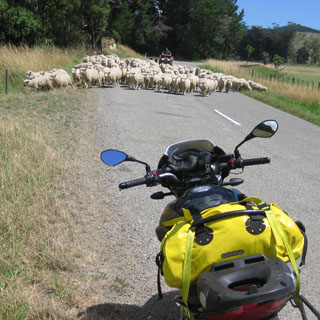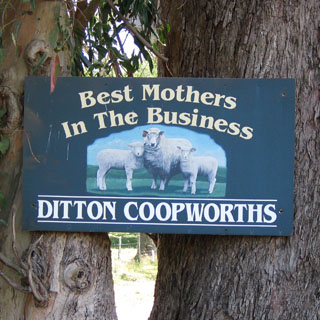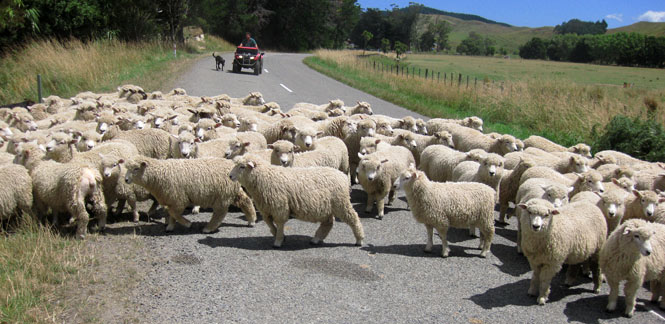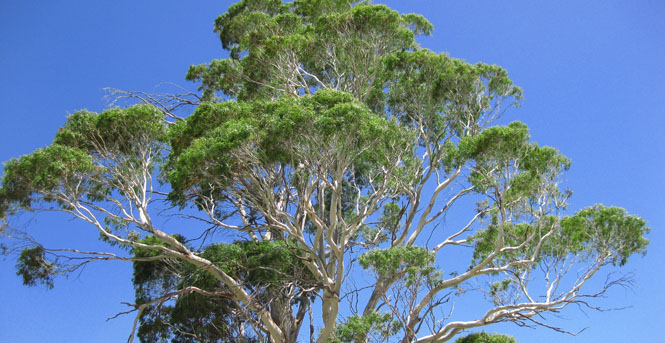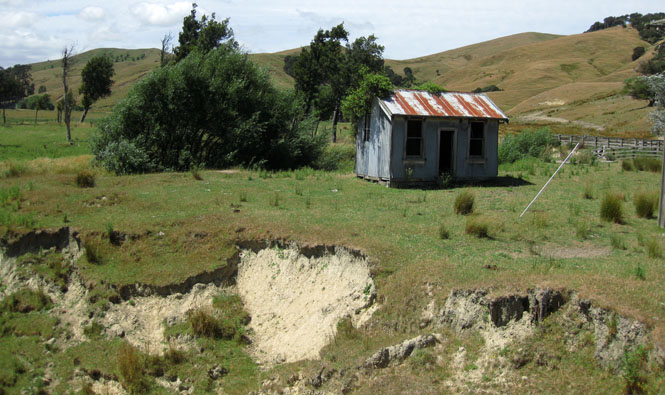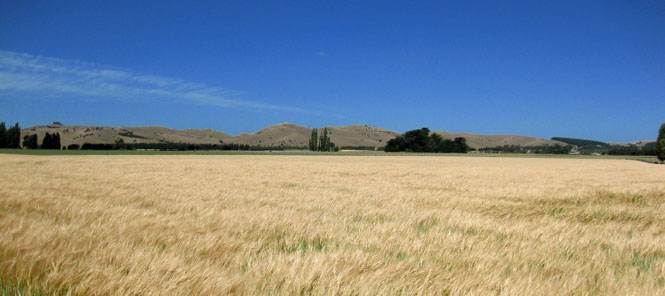 Rimutaka Hill is the main route between Masterton and Wellington. Since the last time I was here, the road had been straightened in places, but still more construction was taking place to eliminate the sharpest curves (where trucks cannot pass each other).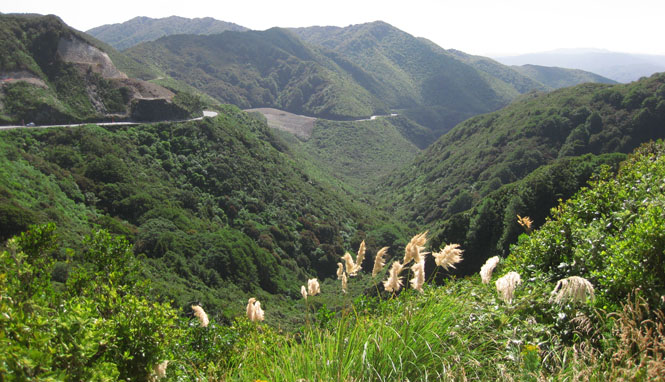 Wellington for the evening. I'd be staying at the Museum Hotel, just across the street from the harbor (and the museum).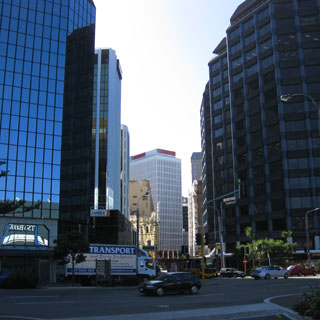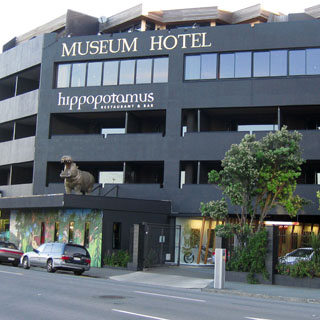 Yes; I took the cable-car to the top of the hill. Although I bought a round-trip ticket, I walked back.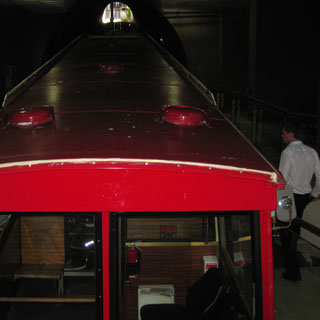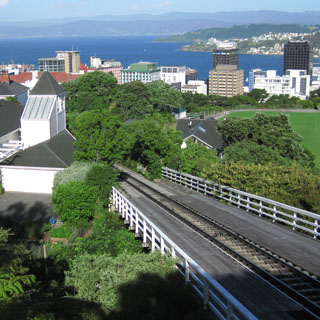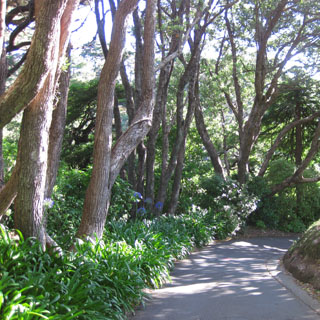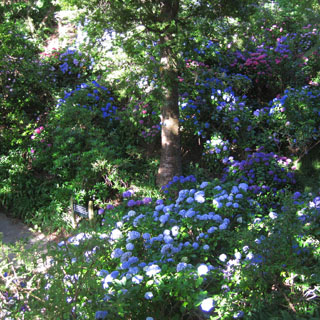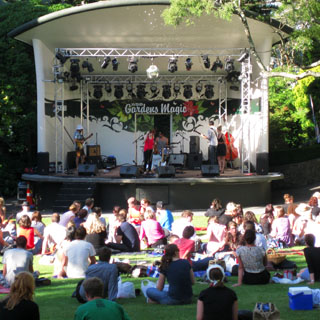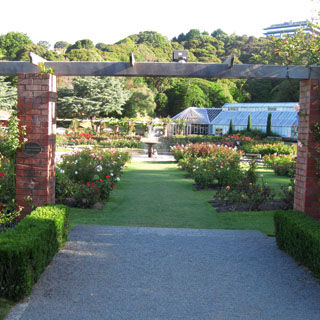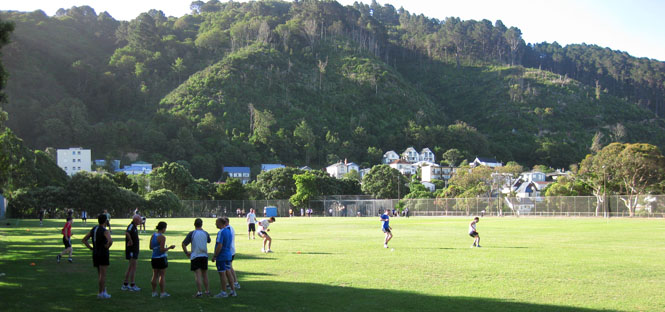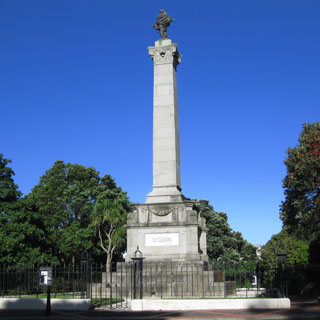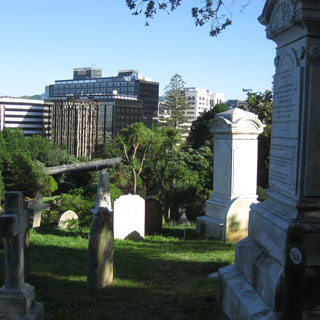 The nation's capitol.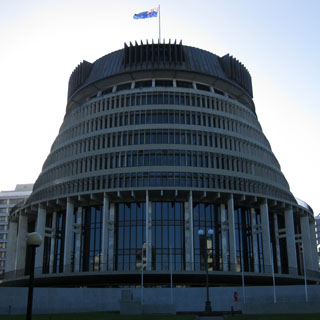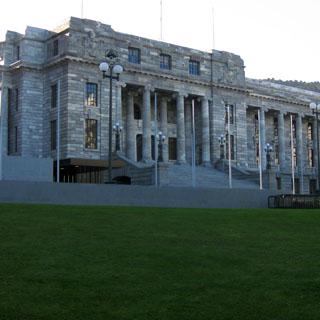 I assumed there would be a pedestrian cross-over of some sort to get across the tracks, but I ended up walking quite a long way before I reached this point. I was beginning to think I'd have to turn around--something I hate doing.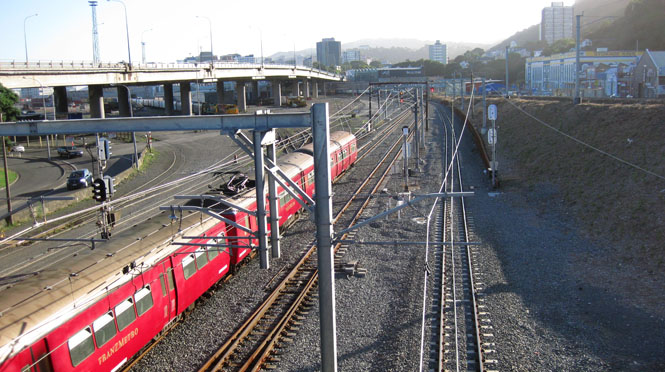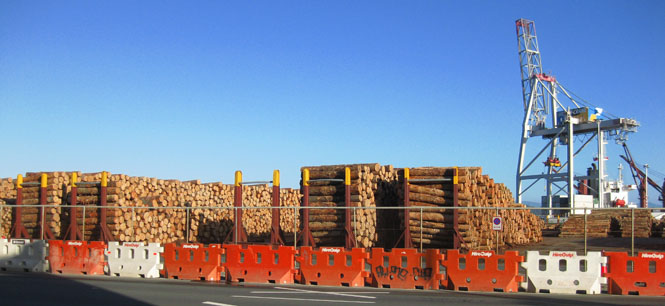 The Velux 5 Oceans competition had a stop in Wellington. Three of the four boats in the competition were here--the fourth arrived a couple of days later (as I would read in the papers along the way).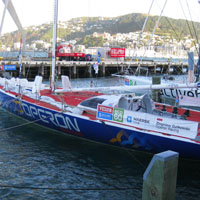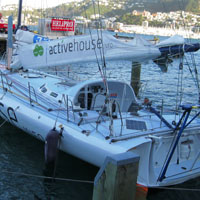 Te Papa Tongrewa (Museum of New Zealand) is the reason I was staying longer in Wellington. This is the nation's museum.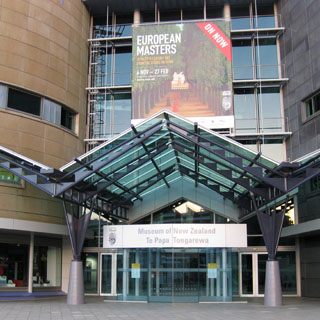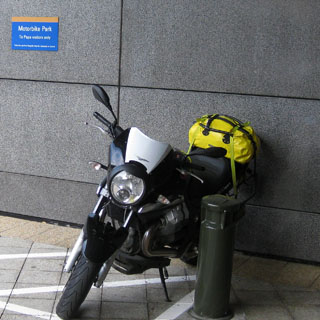 No; I didn't use my camera in the exhibit (which would have been against the rules), but these are probably the more famous of the paintings on display.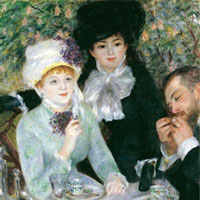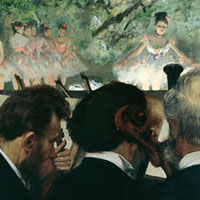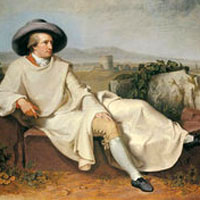 That cannon, below? Joseph Banks described (in his journal during his voyage with Captain Cook) that they had to remove weight to un-ground the ship by tossing ballast and other objects overboard. Many years later, divers found the cannon, and here it is.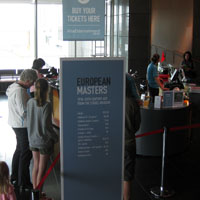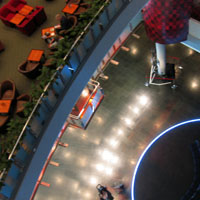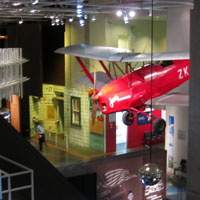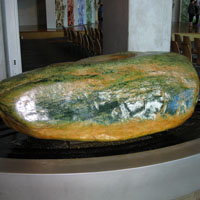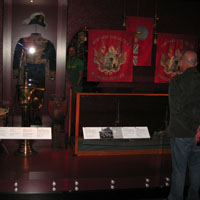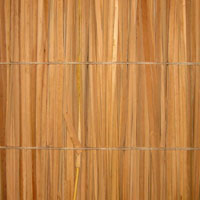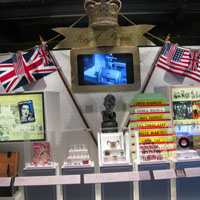 I had earlier assembled the sailing times across Cook Strait for both companies:
Ferry Sailings (Cook Strait)



Depart Wellington




03:00 am (bluebridge) not Saturday




08:00 am (bluebridge)




08:25 am (interislander)




01:00 pm (bluebridge) not weekends




02:05 pm (interislander)




05:30 pm (bluebridge) only weekends




06:25 pm (interislander)




Depart Picton




06:25 am (interislander)




08:00 am (bluebridge) not weekends
10:05 am (interislander)




12:30 pm (bluebridge) only weekends




02:00 pm (bluebridge) not weekends




02:20 pm (interislander)




06:05 pm (interislander)




07:00 pm (bluebridge) not weekends




10:25 pm (interislander)




10:30 pm (bluebridge) only weekends

I'd be taking the 1:00pm Blue Bridge Ferry (that's the non-government line)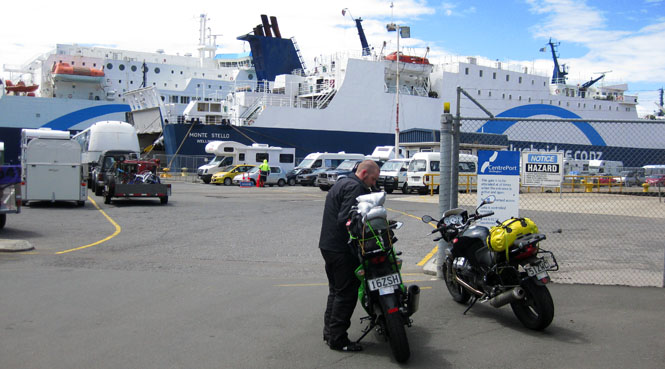 I carried the blue straps with me. One each at the top of the fork tube, and that bike is not going anywhere.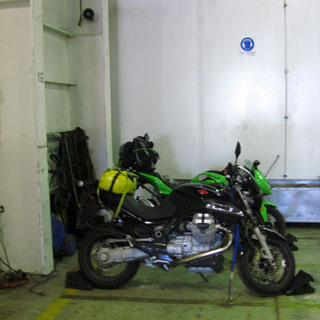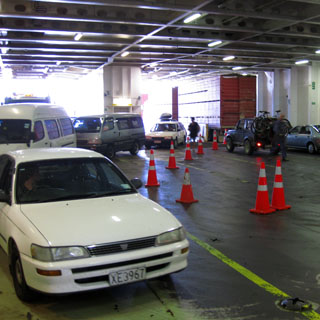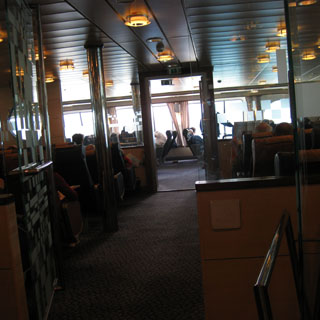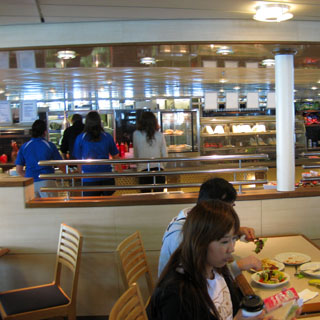 I noticed we were carrying sheep onboard.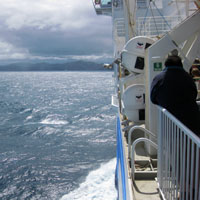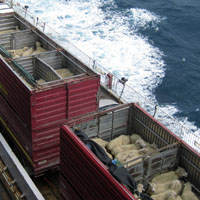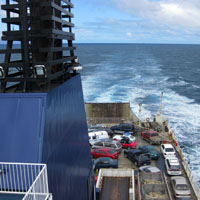 It's just amazing how very narrow the inlet is that eventually leads to Picton.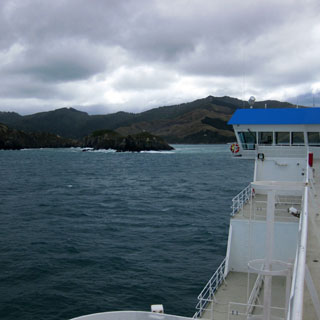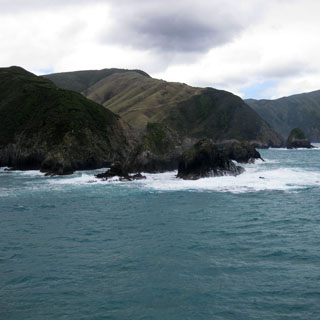 Picton.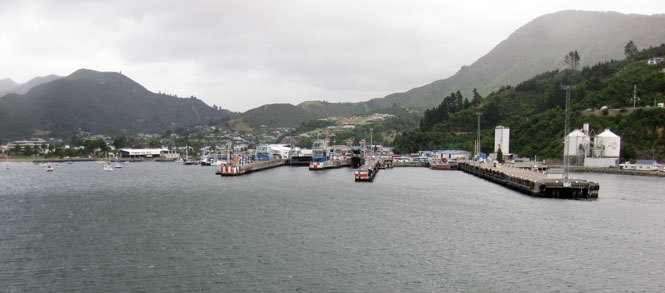 I didn't expect to ride very far south of Picton, and stayed in Blenheim for the night. Would you like two bottles of beer and a bottle of milk (for your morning tea)?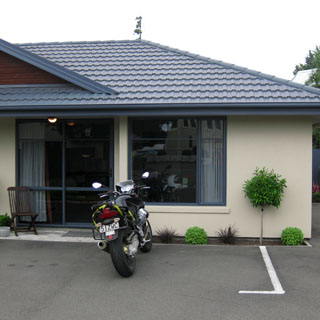 Every night is the same. Dump yesterday's clothes in the sink, and get out the map to figure out where I want to go the next day.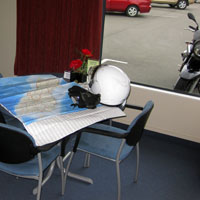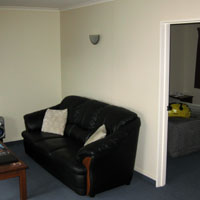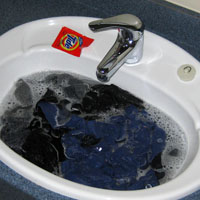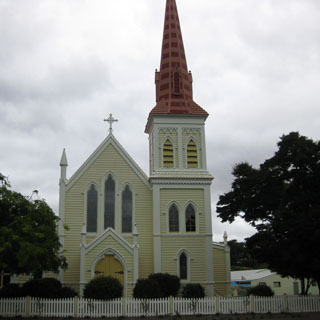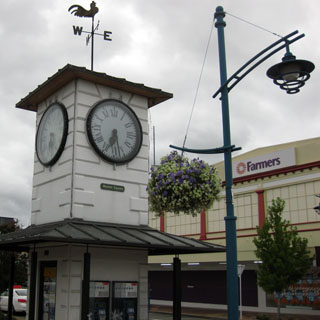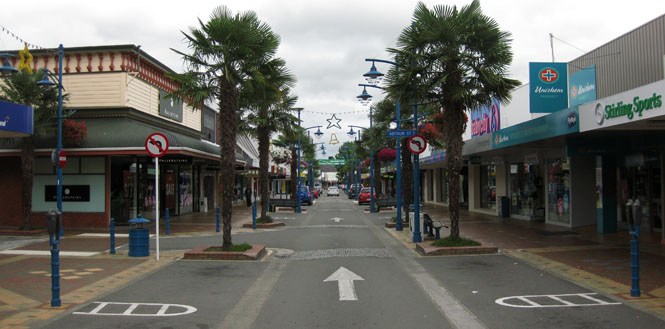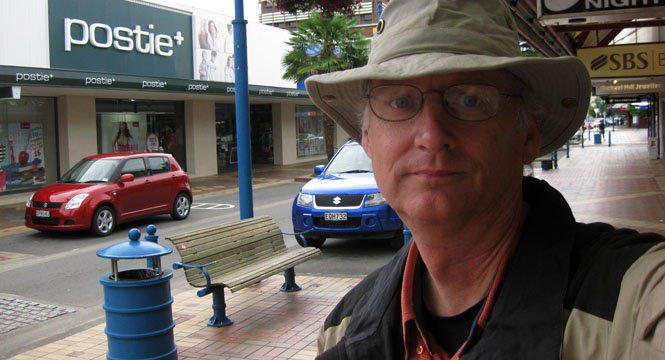 Usually, I ate "New Zealand." This night I ate "India" (but with local wine).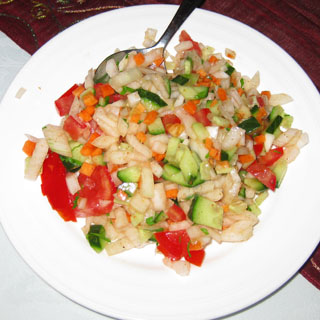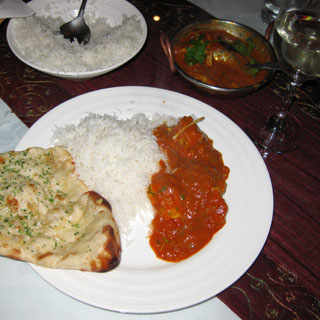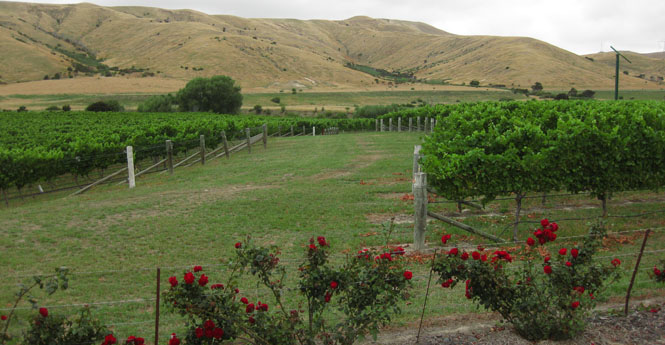 Breakfast in Ward.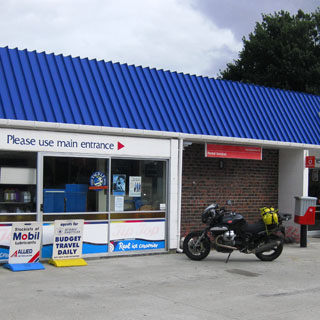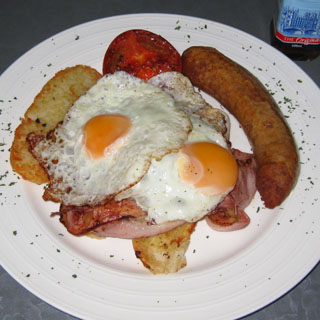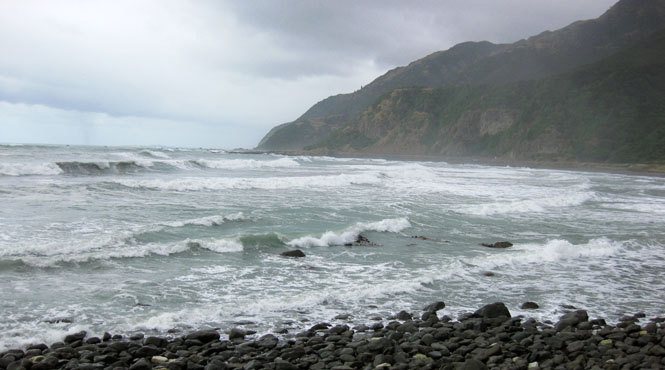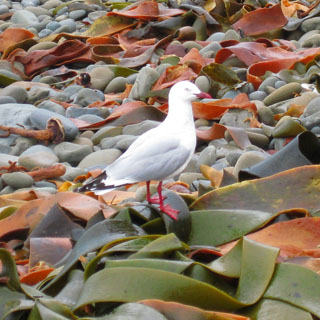 The last time I was along this coast, it was blowing and raining. So, it was nice to be able to see something.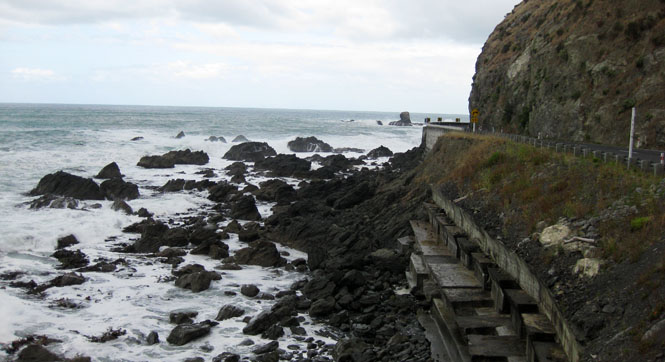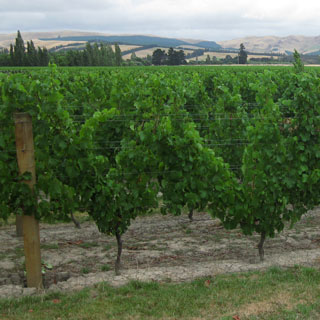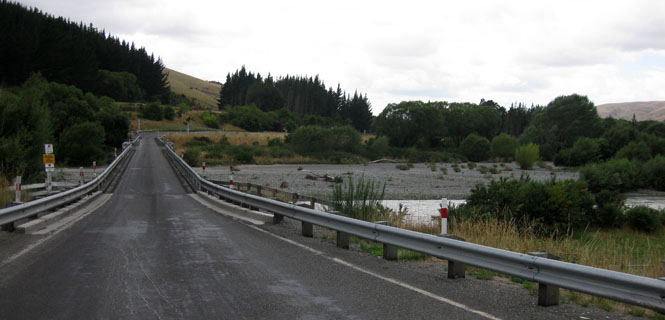 Temuka for lunch.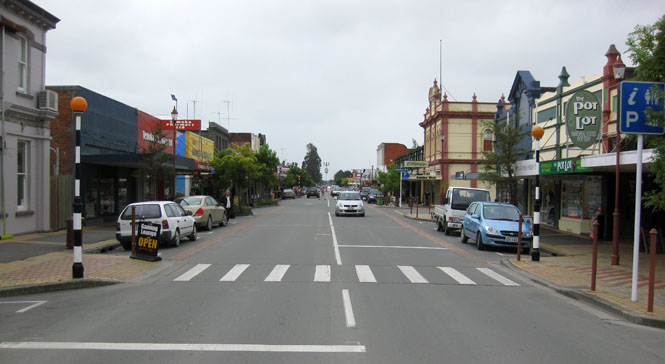 You can almost always find Internet access in a library. That glass has some sort of hot coffee drink in it. I'm pretty casual about ordering food, so I'm not always sure what I'll be getting. I never had a bad meal.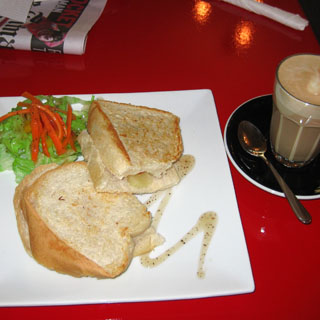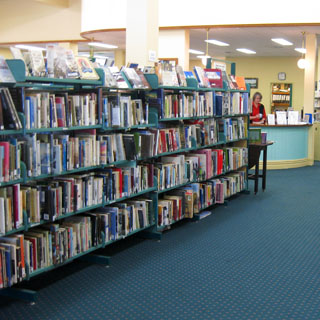 The Oamaru train station is not much used.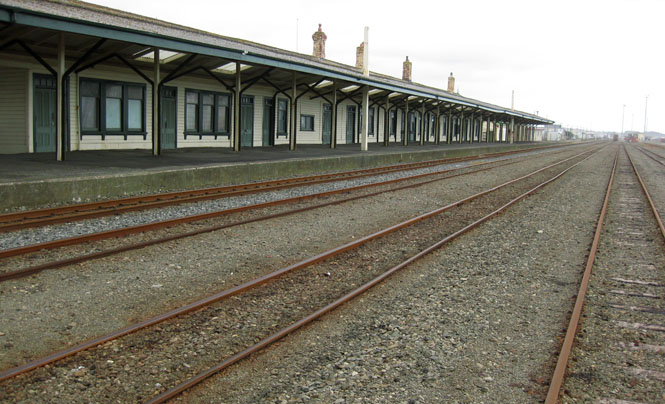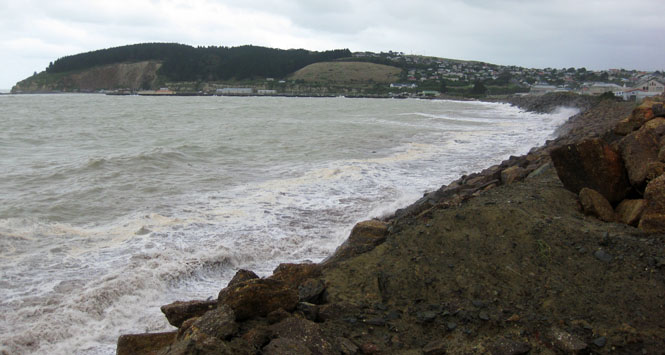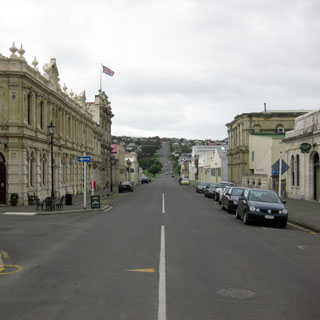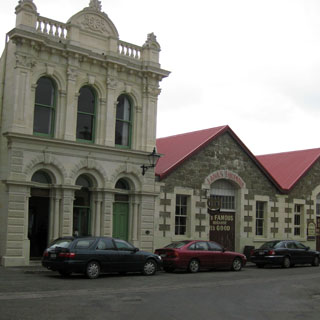 This is supposed to be a prime place to watch penguins. Unfortunately, none were about.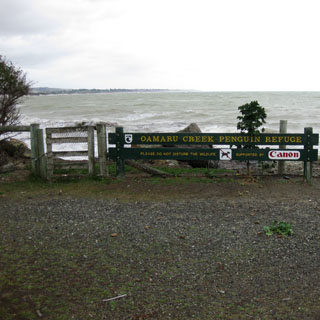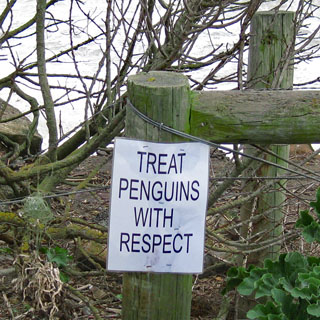 Continue to Dunedin or stop in Palmerston? Well, it had been raining much of the day, so I decided to call it quits a bit earlier. The idea was to cover lots of ground today (to give me a cushion over the next few days), and I had done that.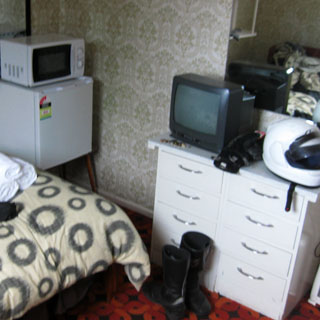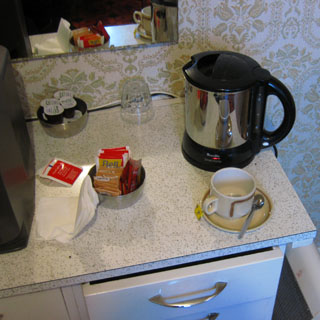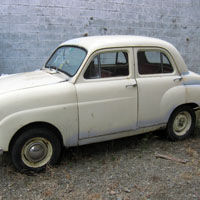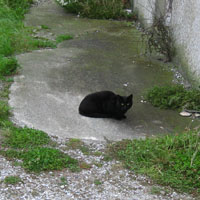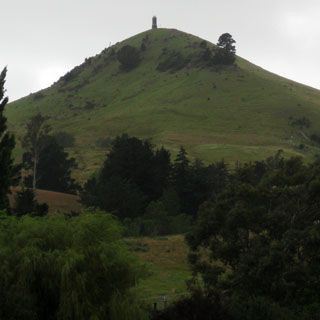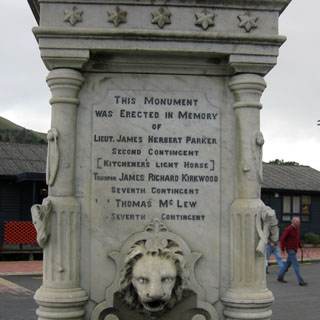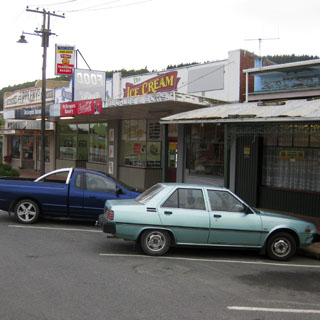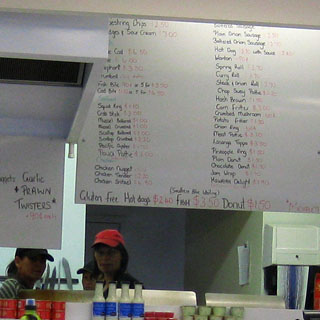 Dunedin if a fairly good sized city, but I didn't stay much longer than needed to take this photograph of their train station.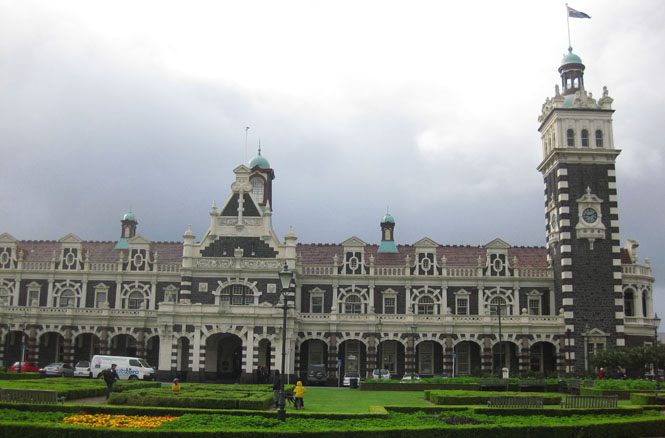 Milton for breakfast. I will hardly ever eat breakfast in the same town I spend the night. I much prefer to get a few miles down the road.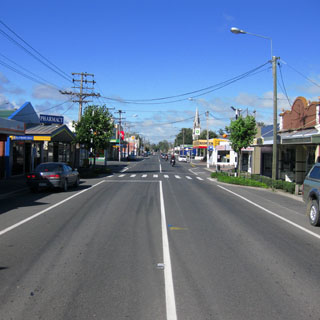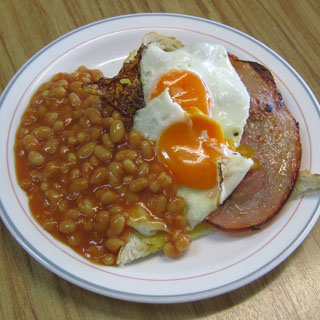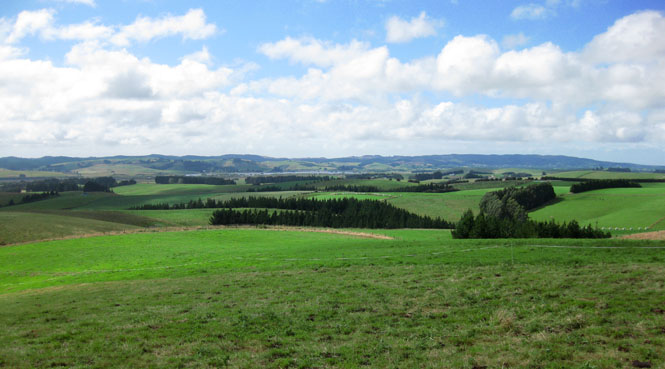 At the Clutha River I'd be turning south to the coast. The idea was to get off the main highway (even though it was not busy) and ride the smaller roads.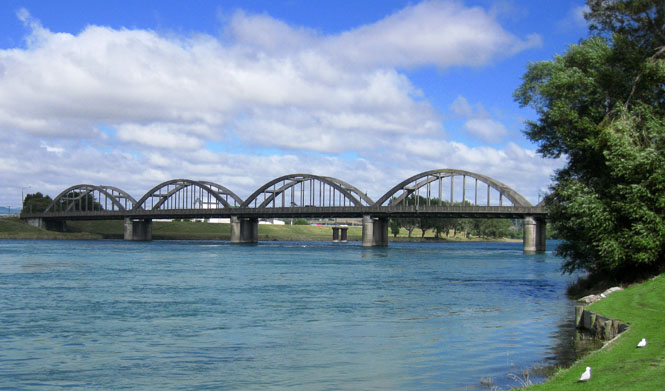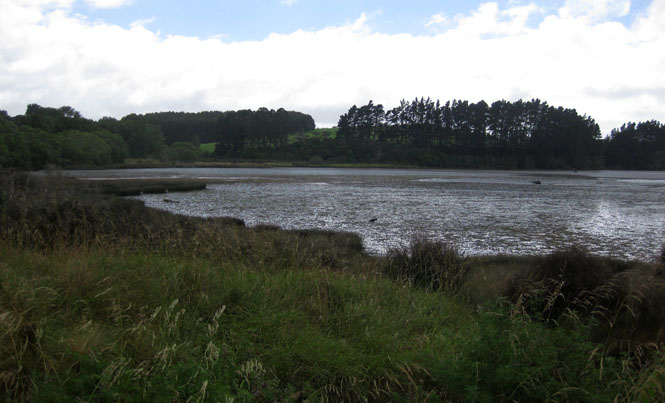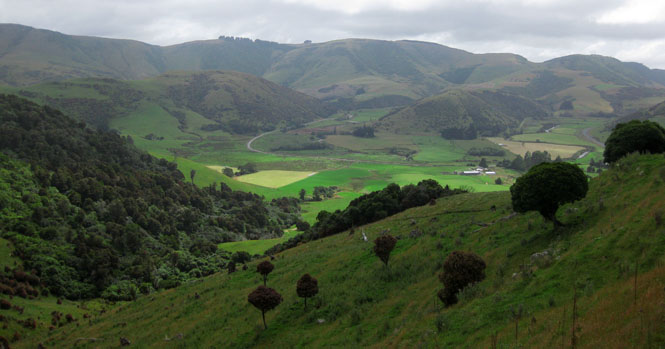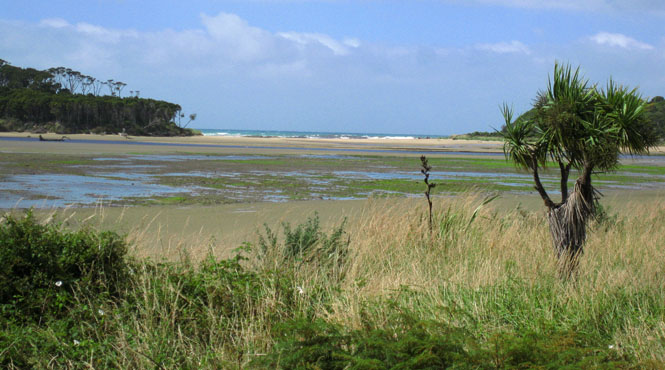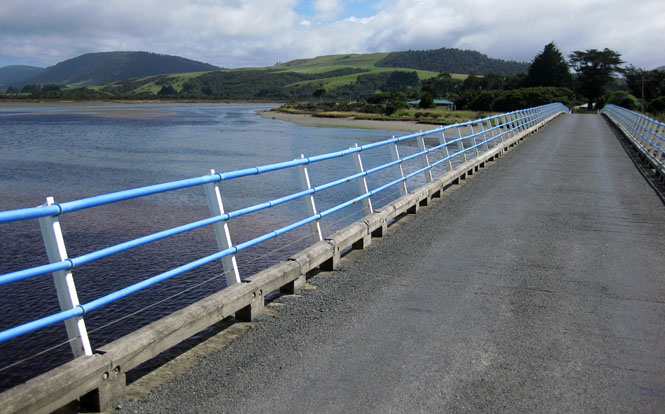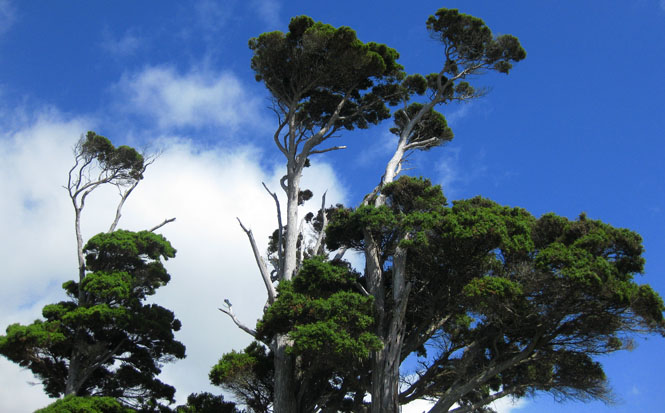 Breathtakingly beautiful riding.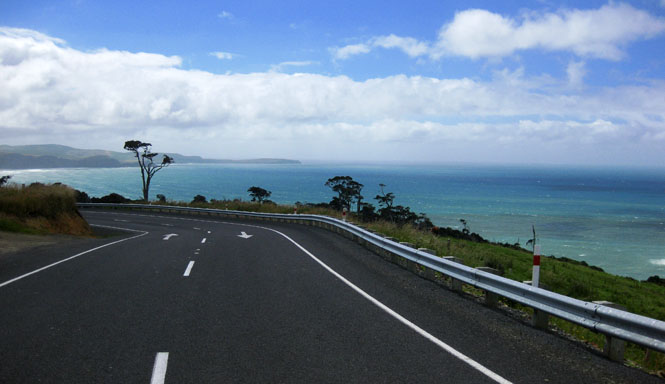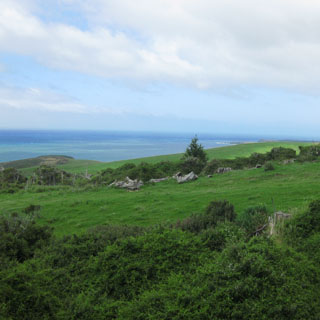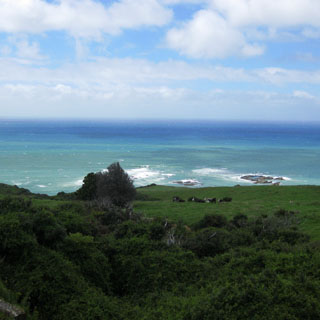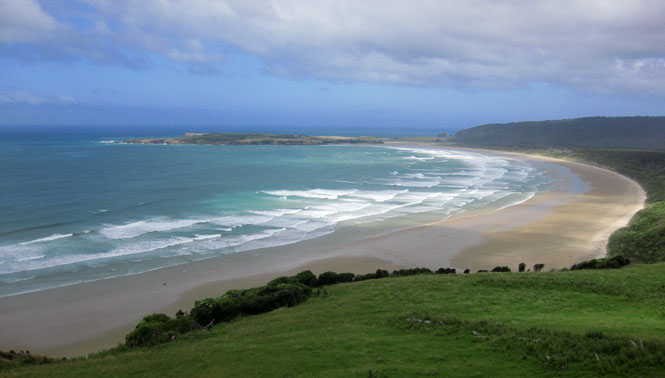 Everything flattened out towards Invercargill. I like this area.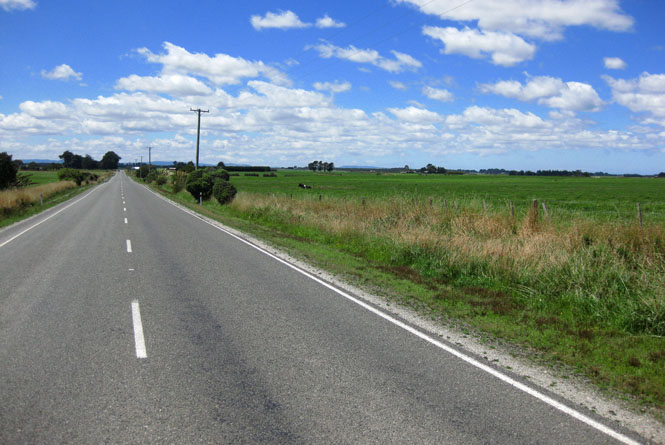 Invercargill.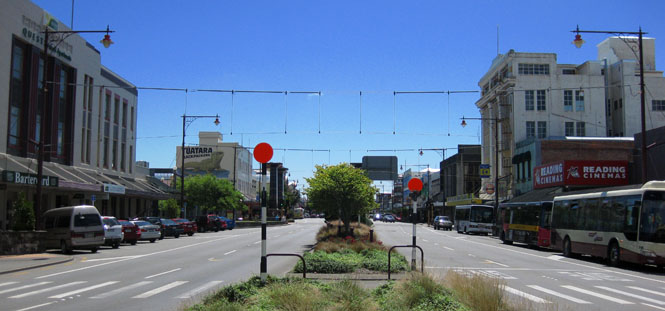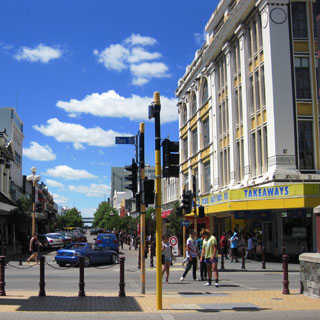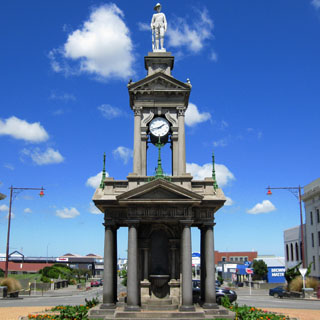 I stayed with the smaller roads and continued to follow the coastline.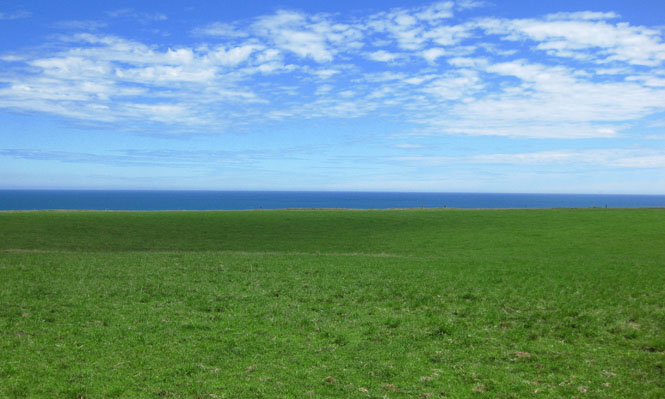 The Waiau River near Clifden. This suspension bridge is no longer used.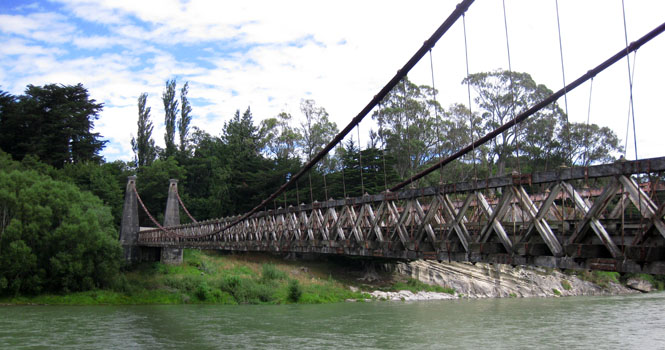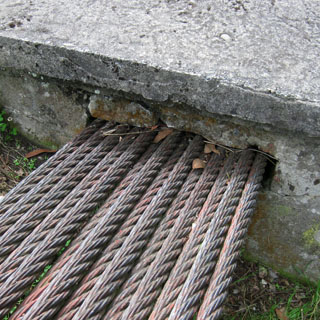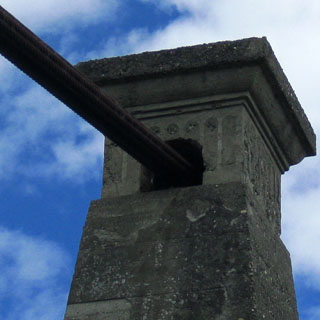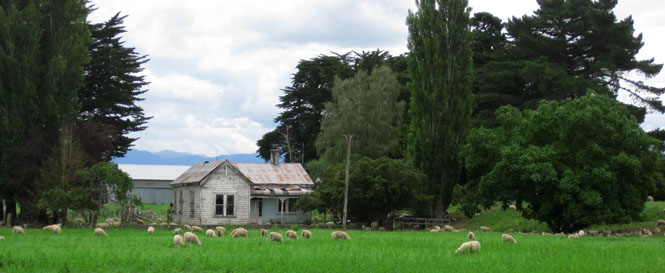 Lake Te Anau.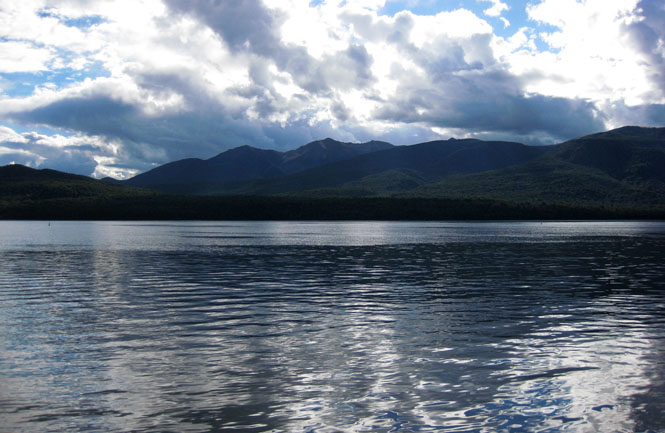 Te Anau is clearly a destination tourist area. For most of the trip, I hadn't seen many other people (at least people from someplace other than New Zealand). Not so with Te Anau.
Why is this man breaking an egg into his radiator? It might have been a clever thing in 1925 when you had a leak, but I've got to think there are better products out there.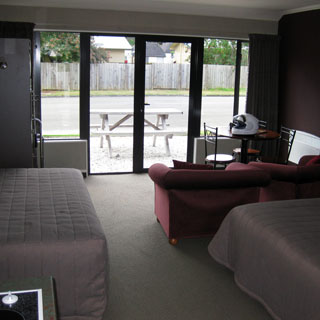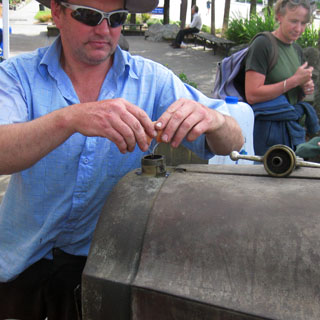 The road to Milford Sound.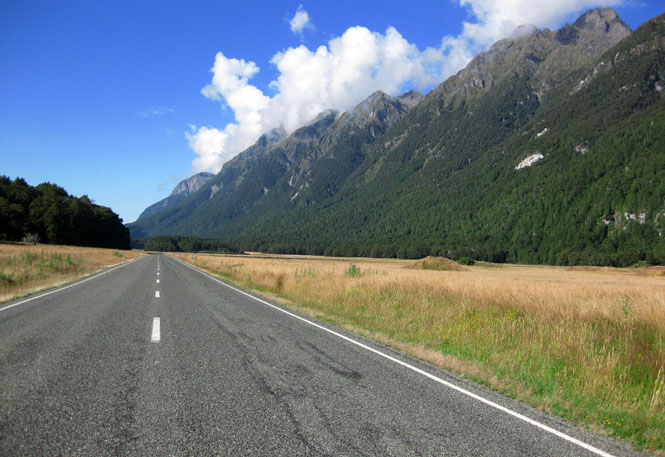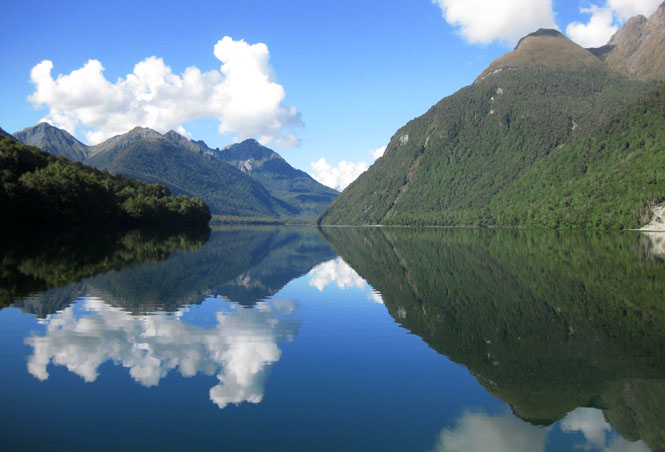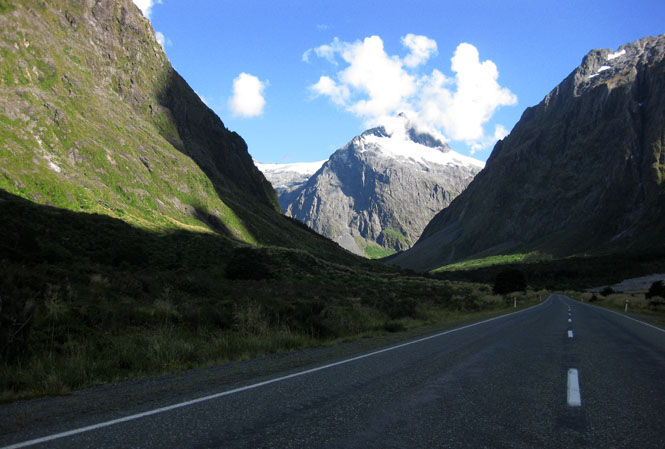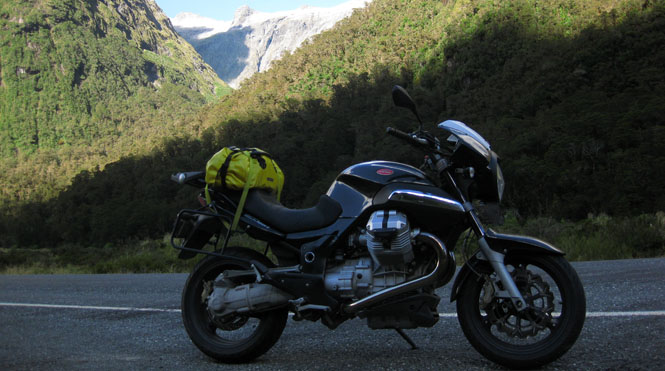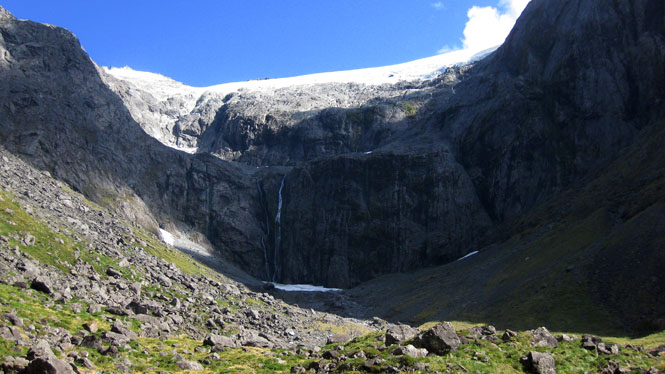 Waiting at Homer Tunnel. The tunnel is around a mile long, and seems to have been built for two lanes. Trouble is, it's just not wide enough for two lanes. It's paved now, but that's a recent change. It's a fairly steep tunnel, and I'd hate to have to ride down that slippery 10 percent slope when it's muddy.
This is the west end of the tunnel. You can just see the road at the bottom of the photograph.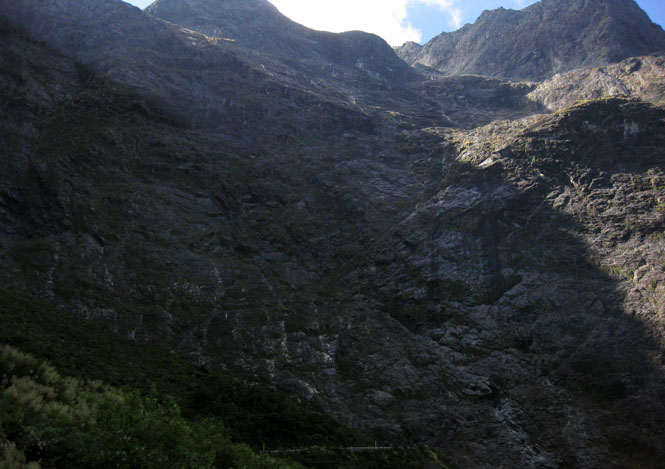 Milford Sound.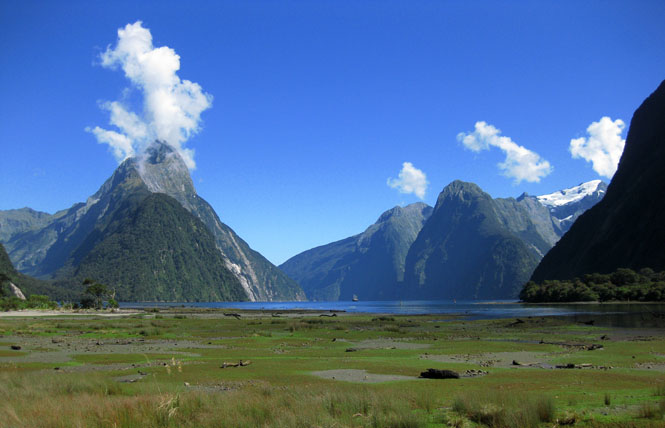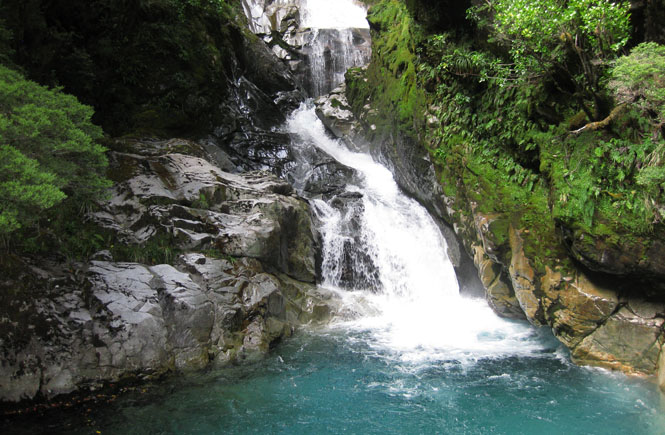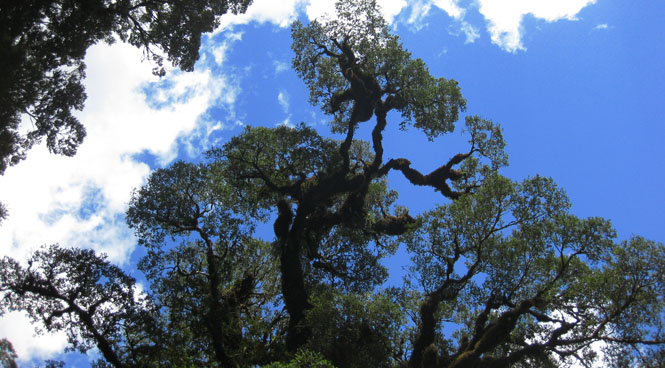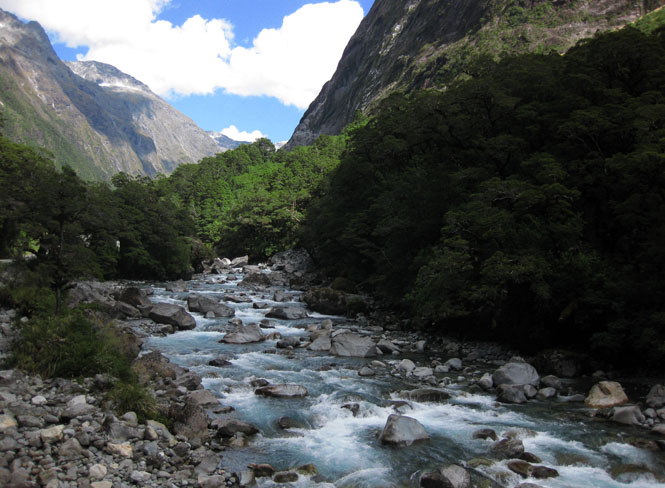 From the sound, I'd backtrack to Te Anau and then ride north towards Queenstown (although I never actually went through Queenstown)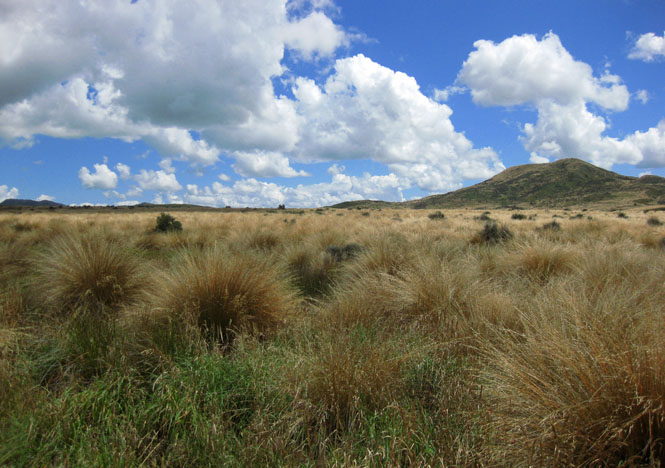 Lake Wakatipu.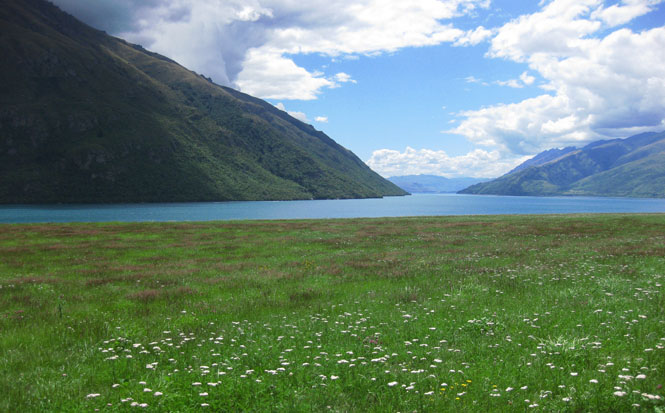 The Crown Range Road is the highest paved road in New Zealand (1,076m).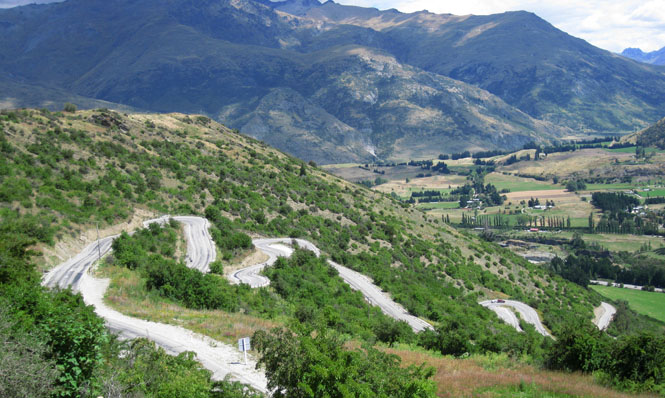 I took a photograph of these two men (from Europe) with their own camera, and then told them that I'd also post their picture on this web page. Greetings!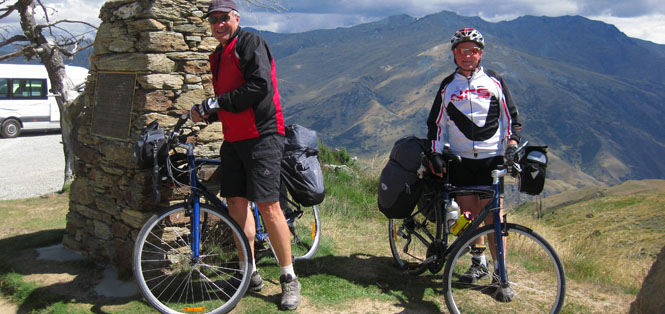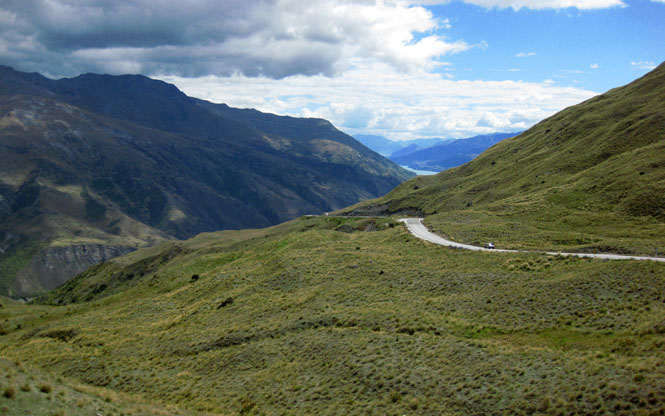 Wanaka; just passing through. I saw several Morgans on the road. Apparently, there was some sort of rally in the area.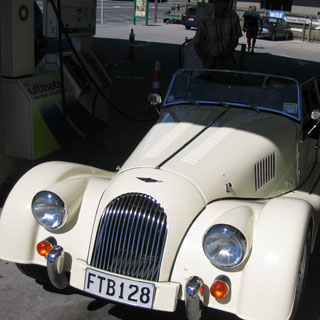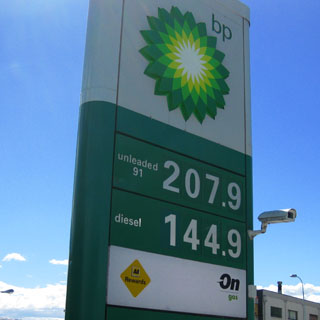 Lake Wawea.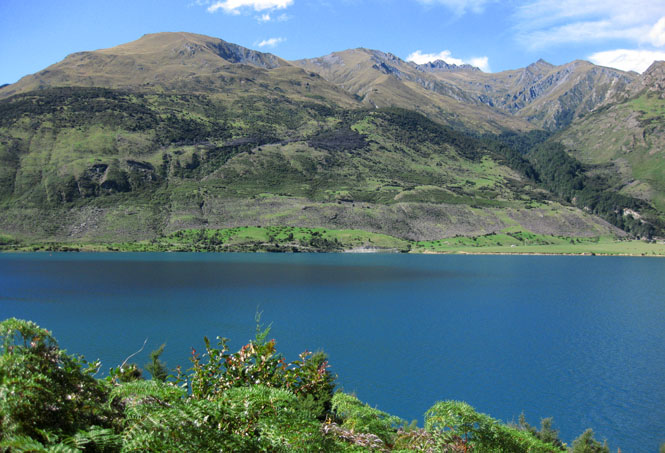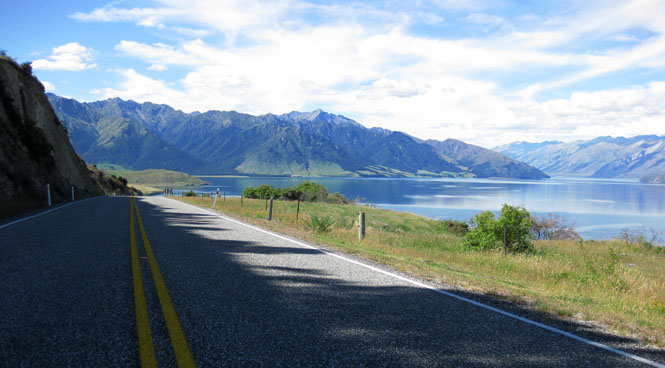 Crossing the Haast Pass.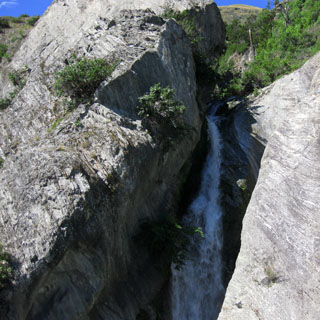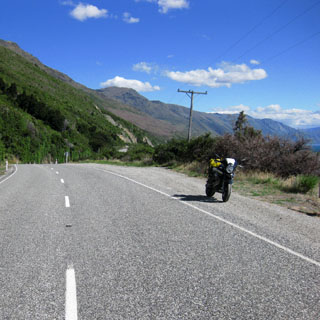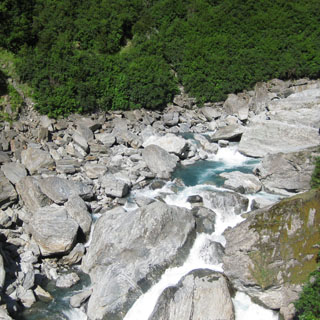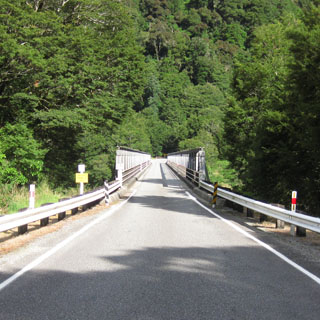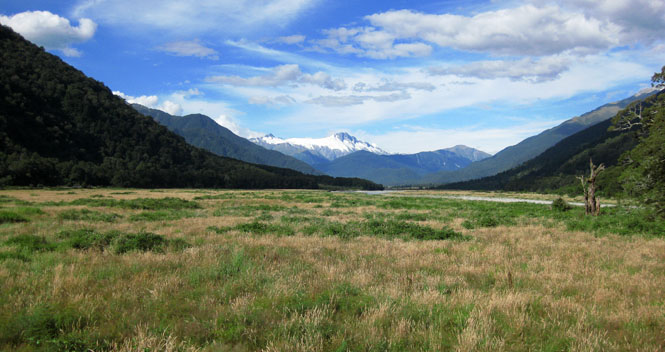 Haast River.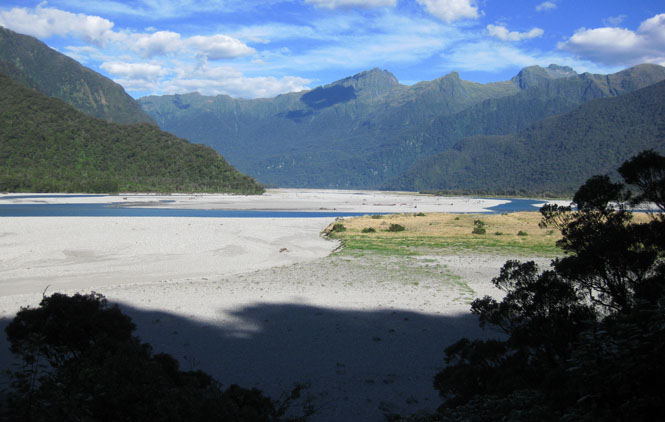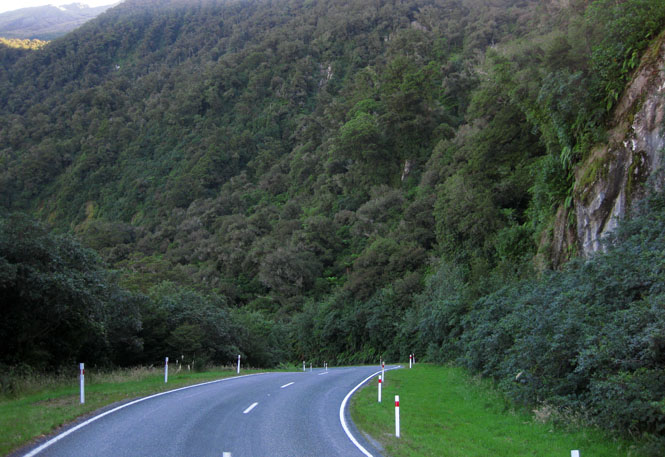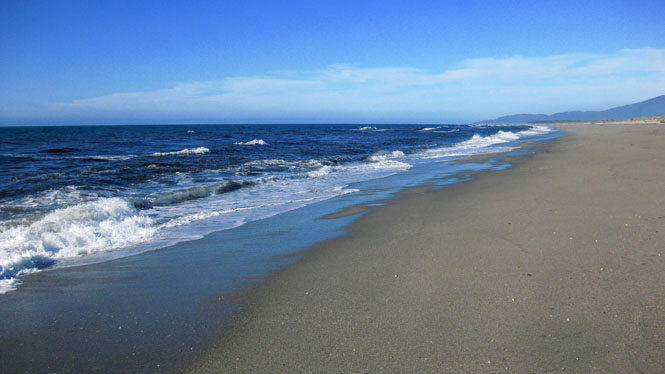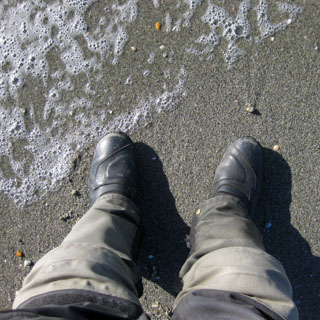 Haast Junction for the evening.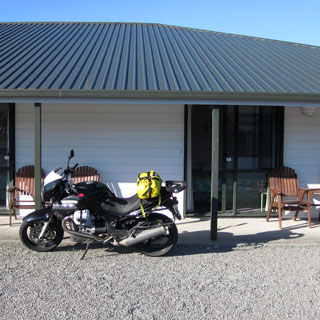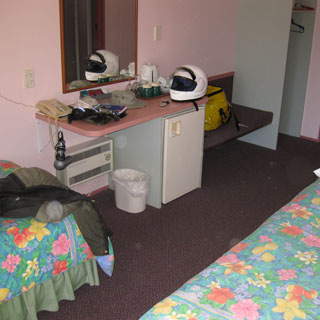 Riding up the coast.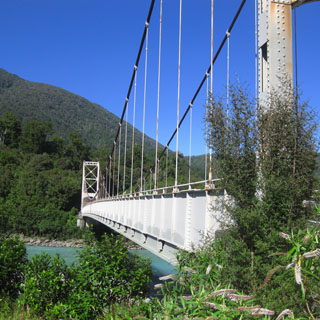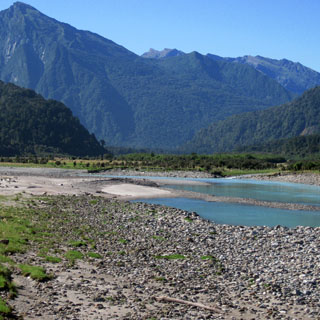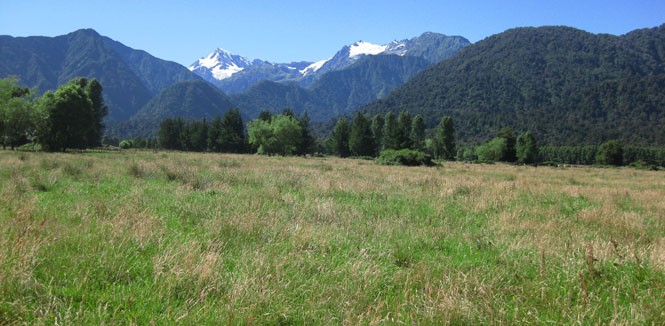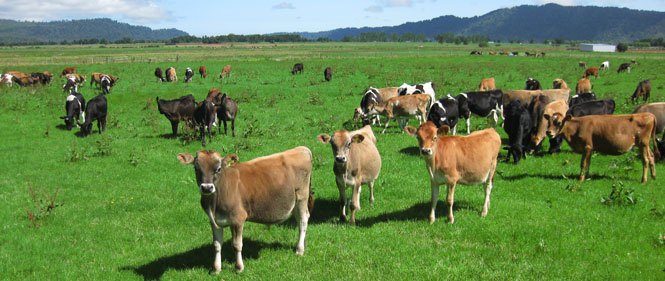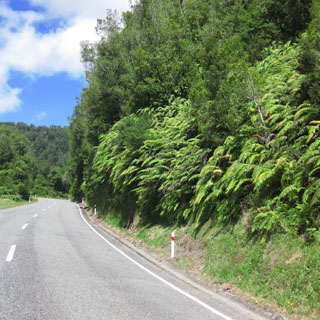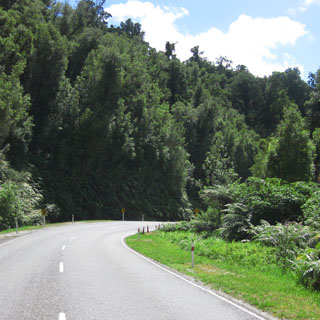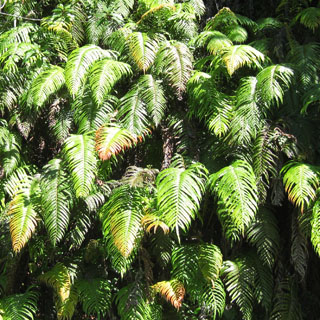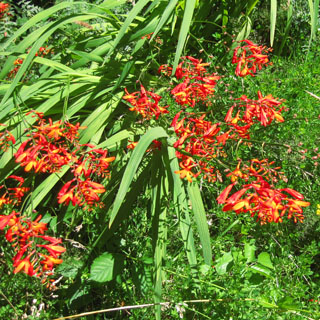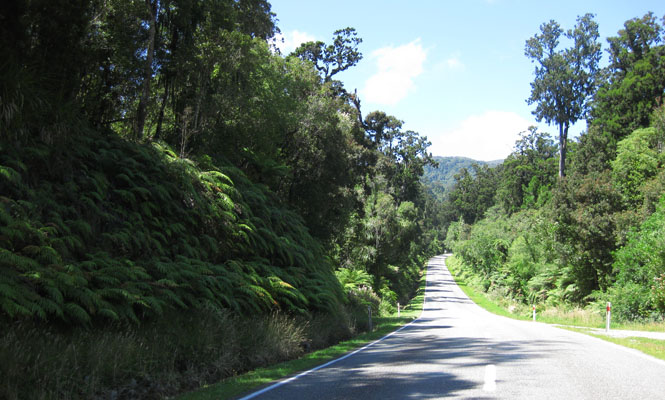 Hokitiki.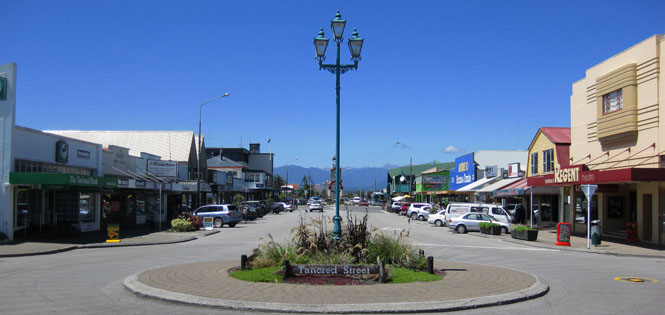 I turned east to follow the Taramakau River towards Arthur's Pass.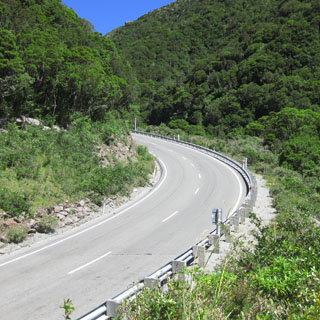 The Otira Viaduct is the tallest in New Zealand. The mountain sides are very unstable, and I can see why they decided to build this viaduct even though it must have been quite a difficult job.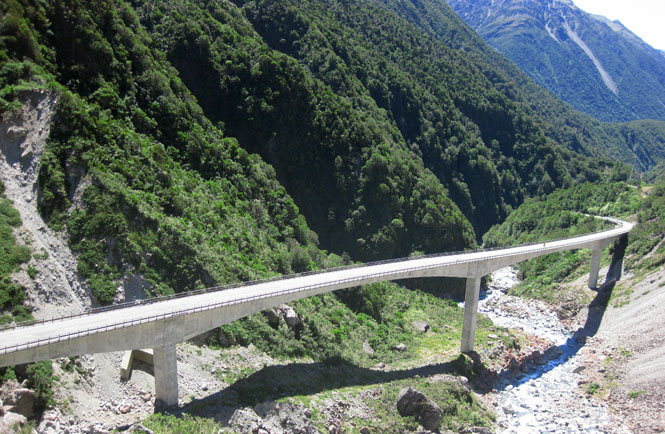 Arthur's Pass for fuel and food. I left my helmet for security.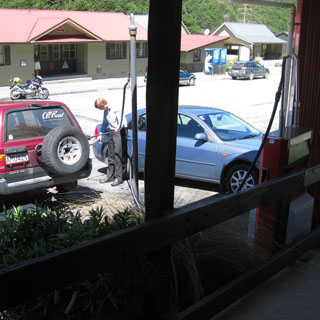 A Kea trying to steal my glove (or at least eat it).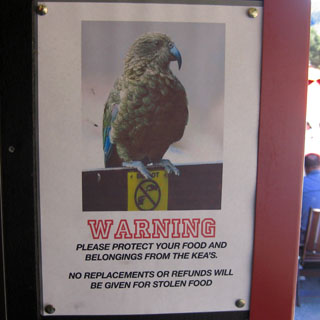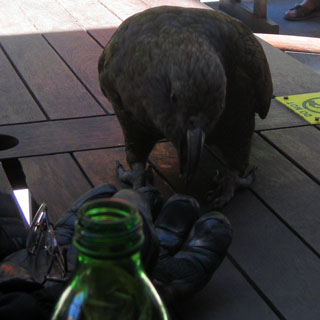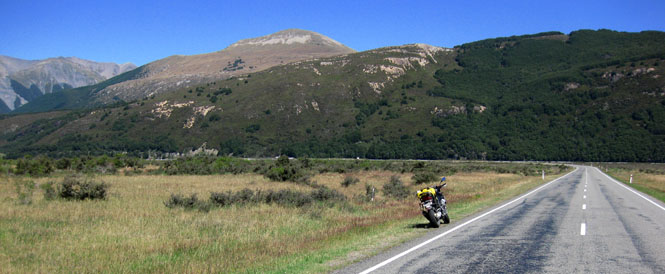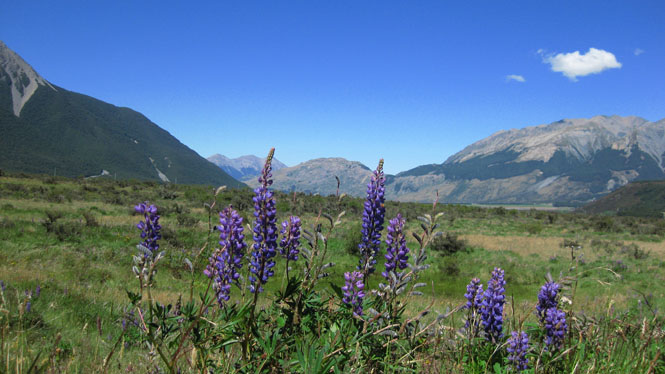 Waimakariri River.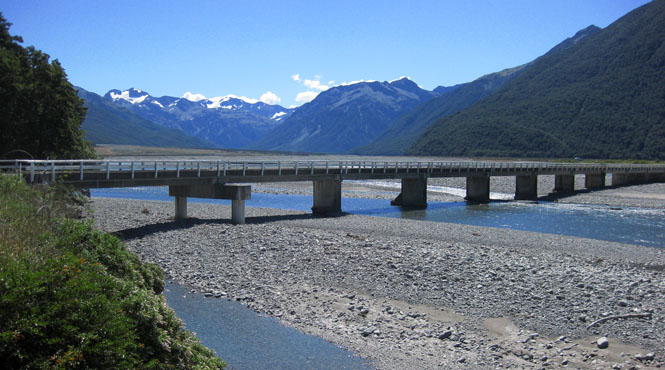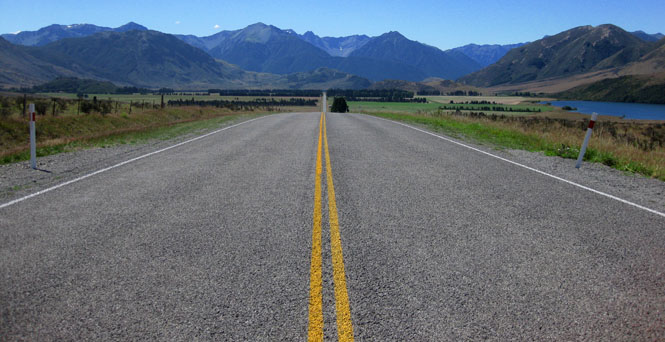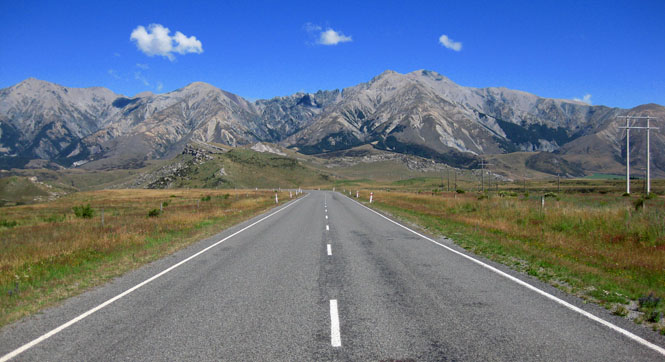 Waikari is a very small place, but it has a good hotel.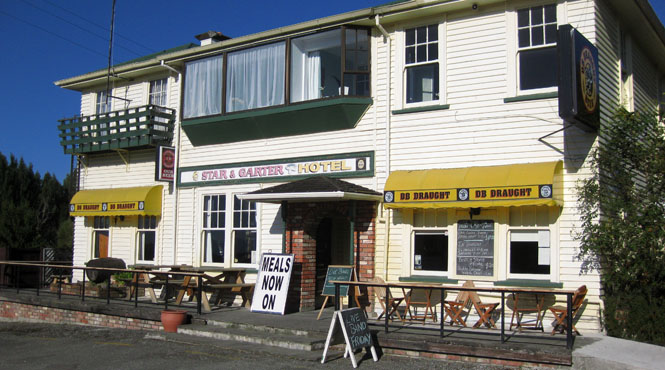 I was the only one staying the night, so I didn't need to worry about surprising anybody while walking between the shower and my room.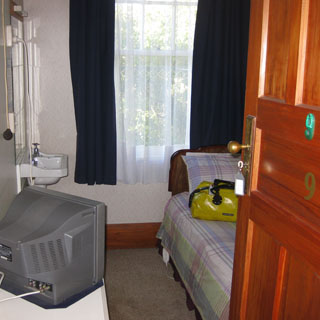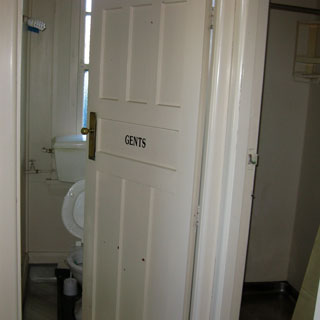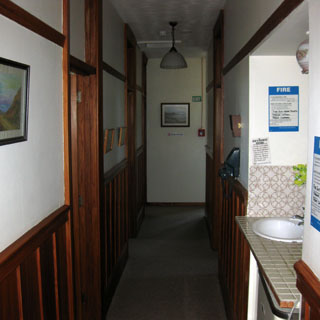 Fish at a pub. It's always good, and it's always available.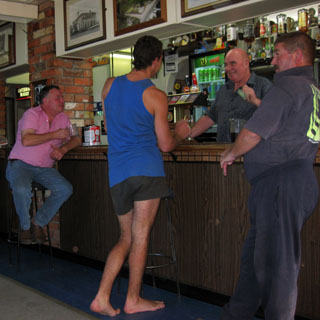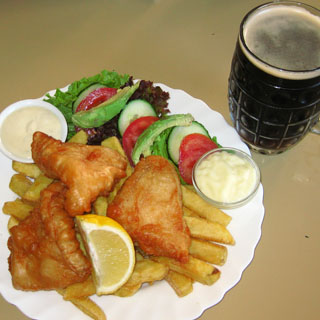 The Waikari school.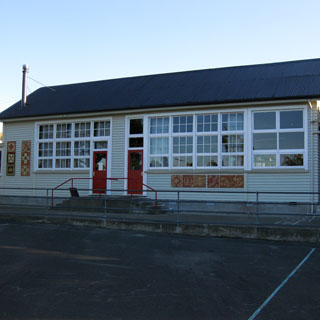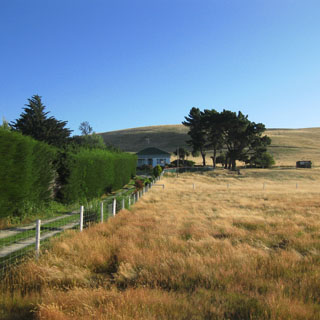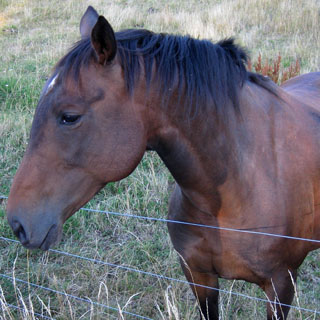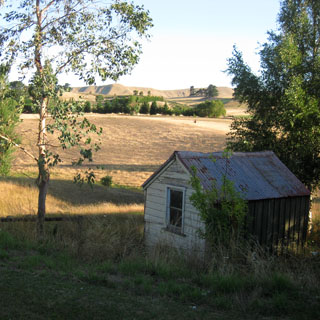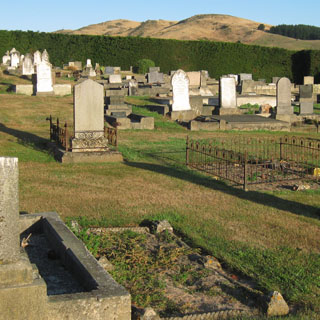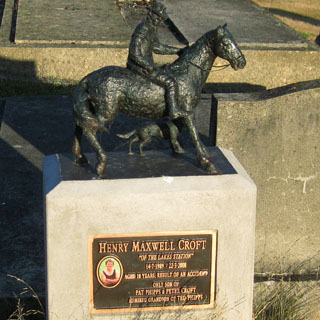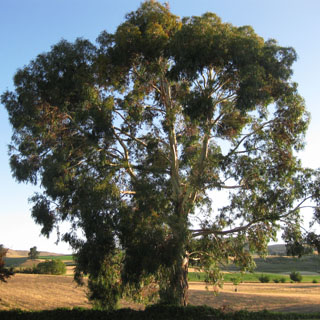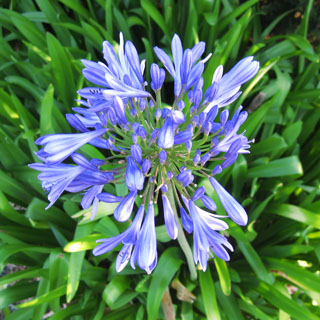 At times the fog was so thick it was hard to see. Then my glasses fogged up as well, so I stopped to take them off (I don't really need them to drive).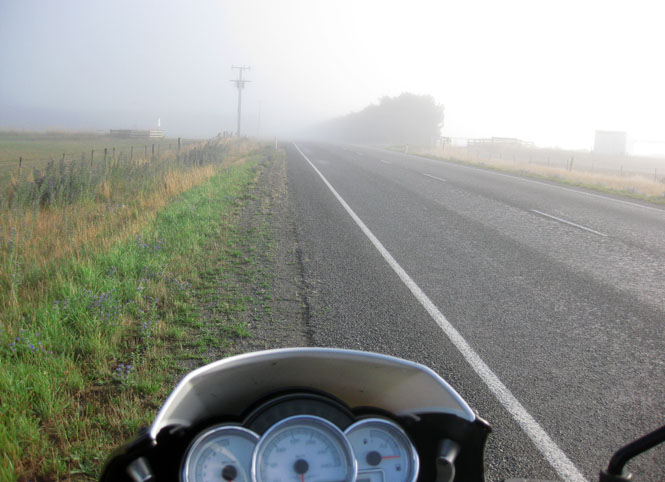 Culverden for breakfast. This man has the 'silver fern' image down quite well.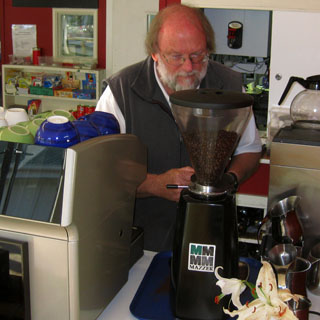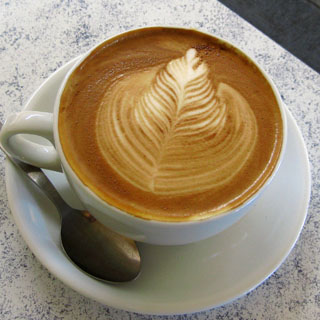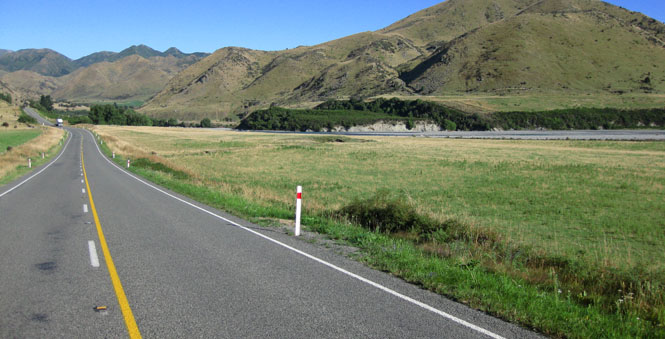 The Lewis River, along the route over the Lewis Pass.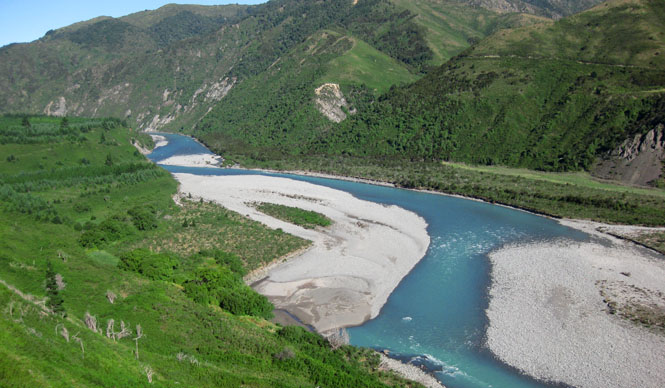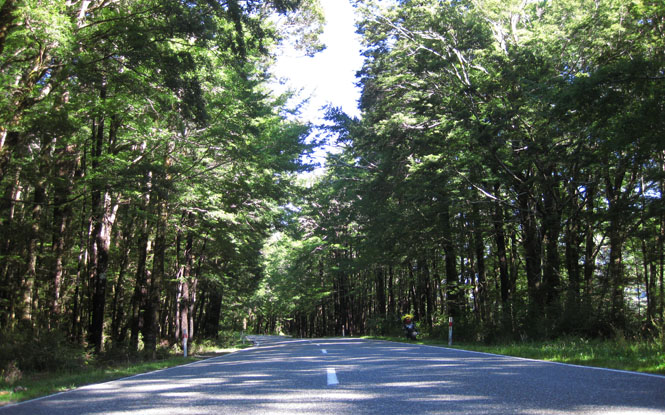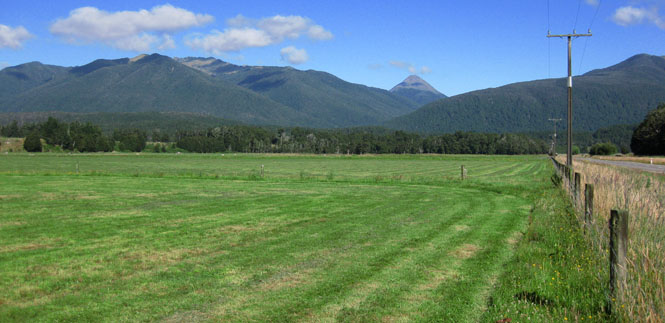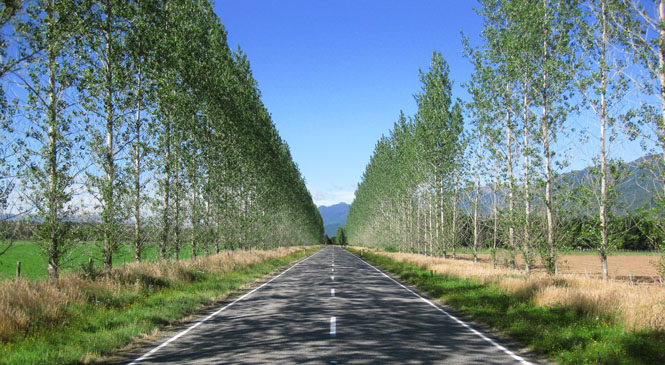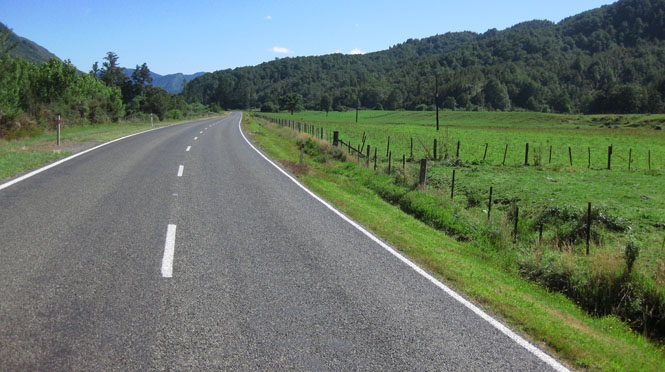 Maruia River. The Maruia Falls were created by an earthquake of 1929.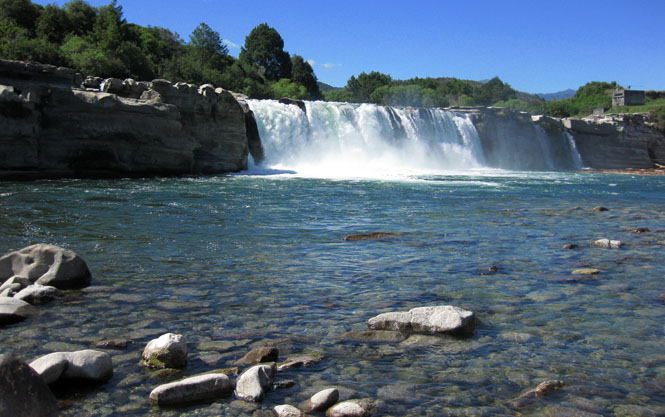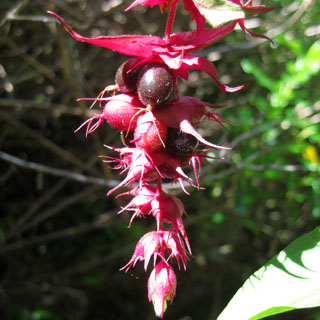 Murchison.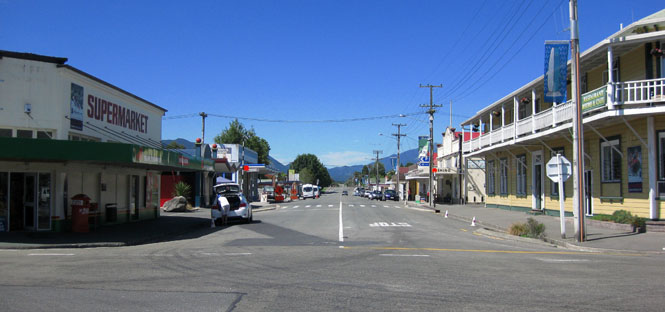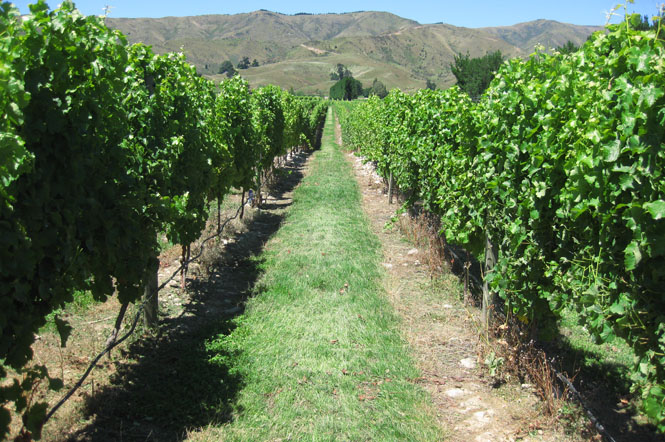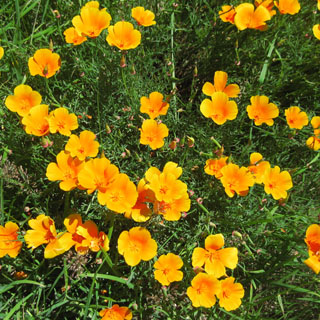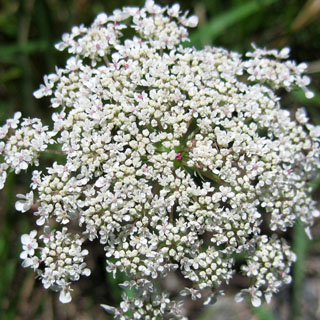 You know you're in Marlborough by the vineyards.

The Omaka Aviation Heritage Centre is just south of Blenheim. They have really done a nice job of showing first world war aviation.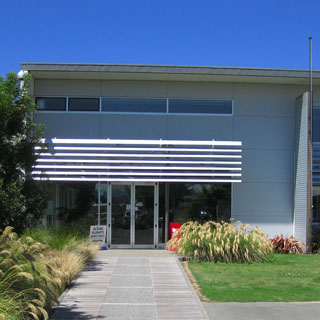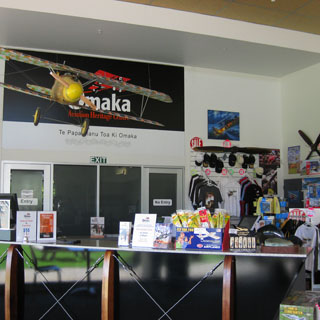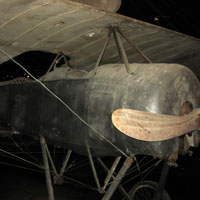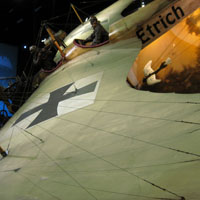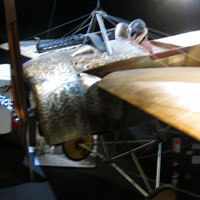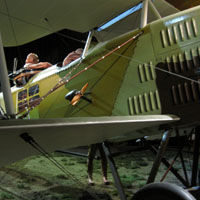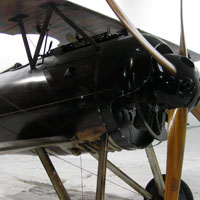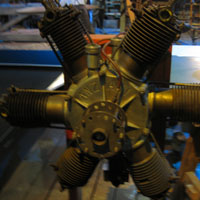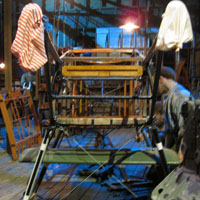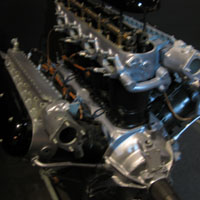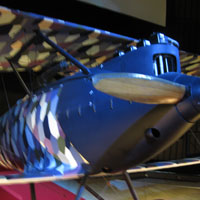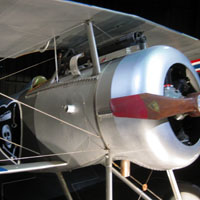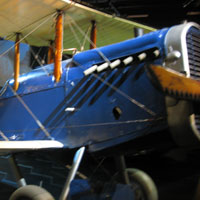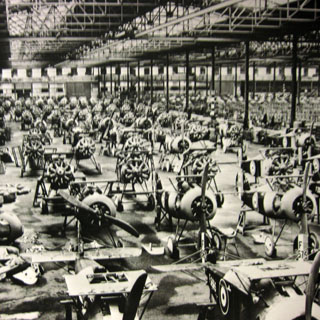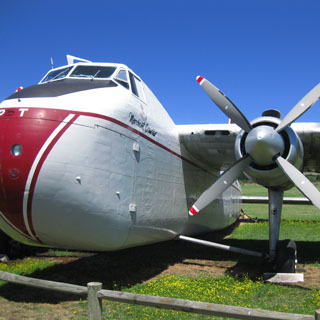 Picton. I had a few hours to wait until the next ferry arrived.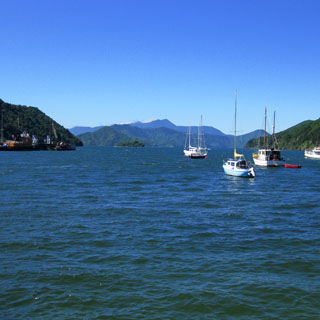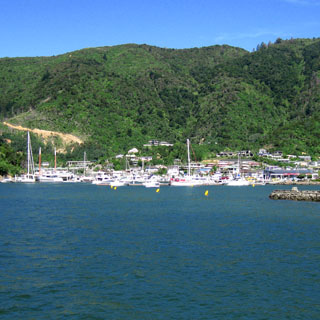 The Edwin Fox Maritime Museum houses artifacts as well as the hull of the Edwin Fox, which was built in 1853 in India.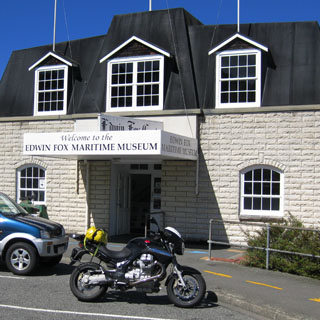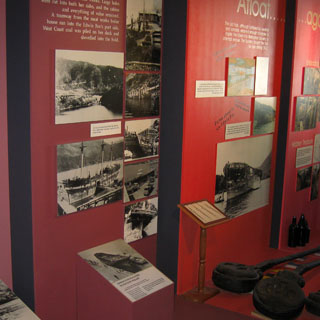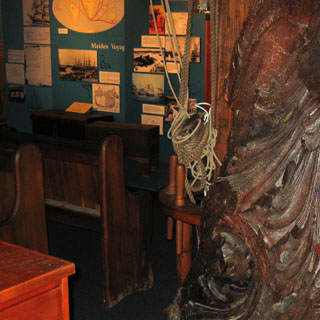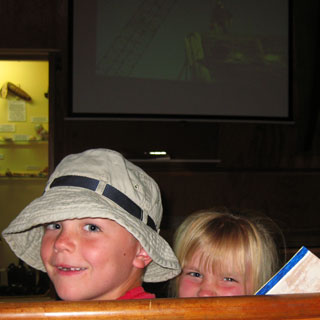 The hull was made entirely of Teak wood.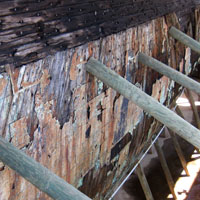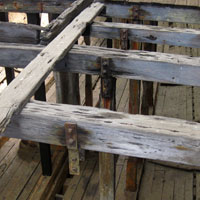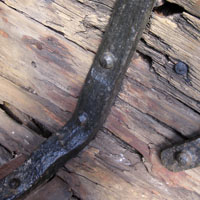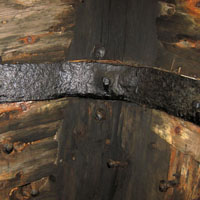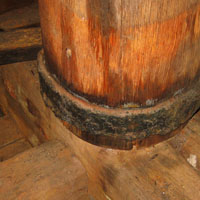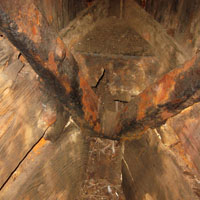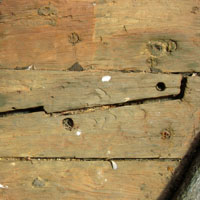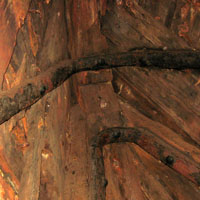 Waiting for the ferry.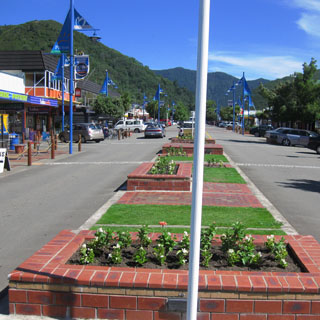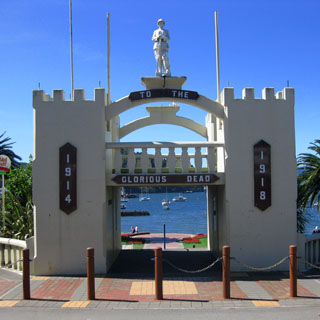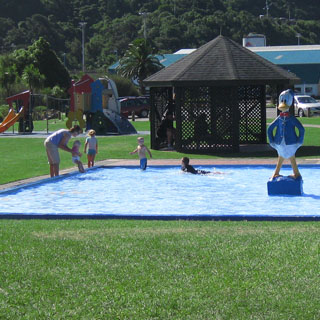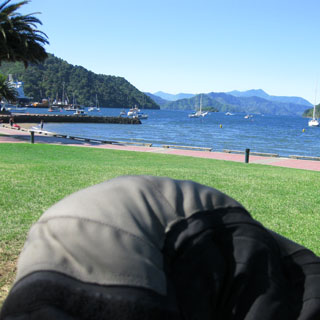 I'd be taking the Interislander Ferry back to Wellington.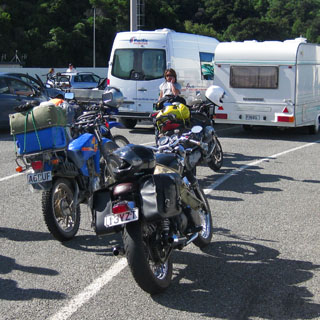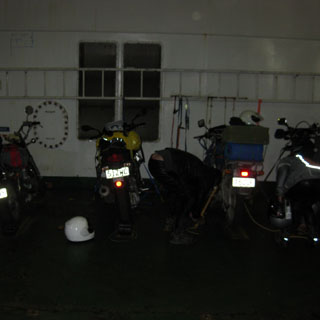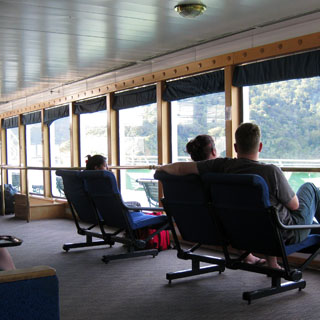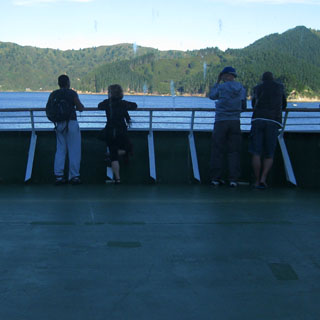 The ferry was late to arrive in Picton, and didn't make up for it on the crossing. By the time we arrived in Wellington, it was close to 10:00pm. I decided to drive just north out of Wellington to find a hotel, but it wasn't until I reached Porirua that I found a place that was open.
I was in my room long enough to do the laundry when I heard a slight 'meow.' I'd heard that already, but just assumed there was a cat out in the hallway. This time I got up to look around, and saw this cat at the door, wanting out.
I asked him to wait just a bit until I took his picture; then I let him out.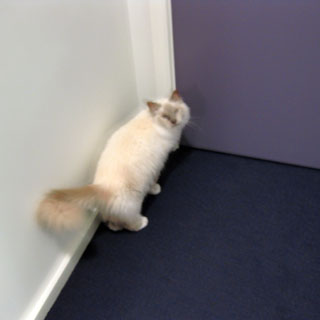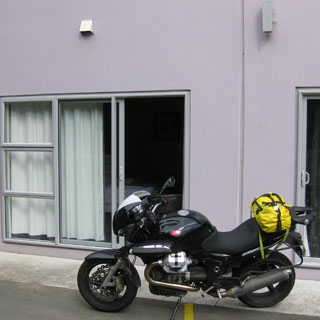 A Levin, I cut inland following a variety of smaller roads to Feilding.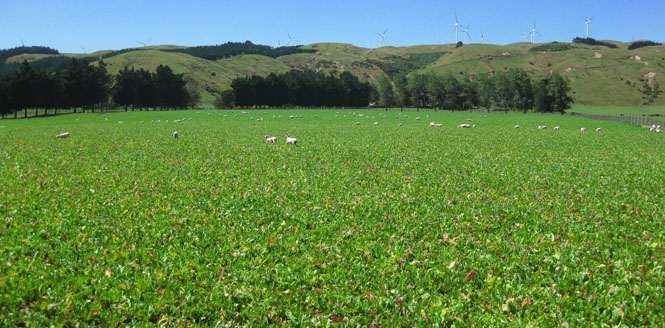 Feilding.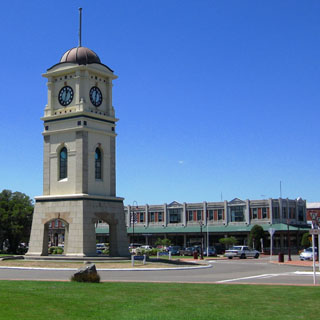 I followed several roads north out of Feilding, eventually looking to hook up with highway 1.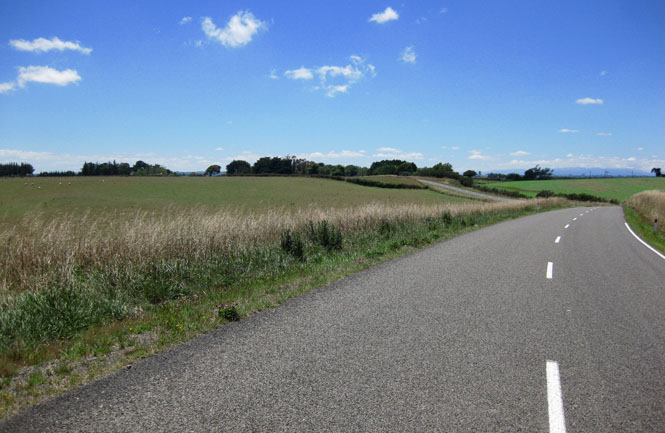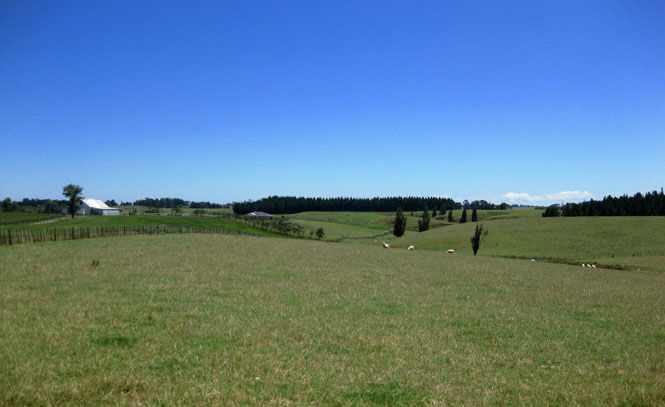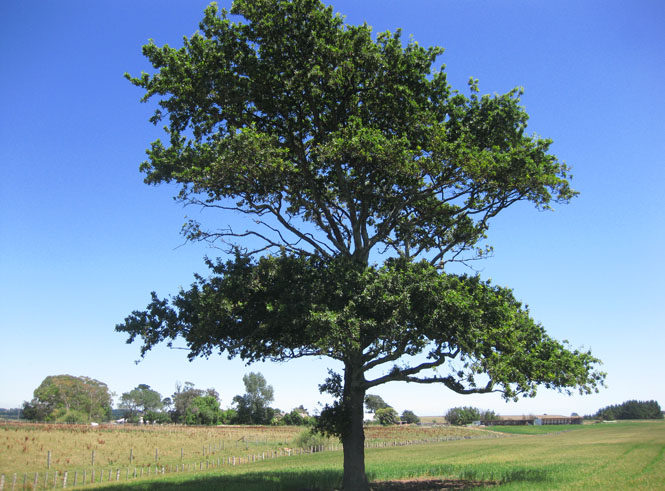 Cheltenham. Not the place I'd expect to see an old Nash.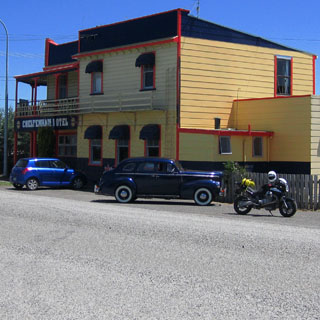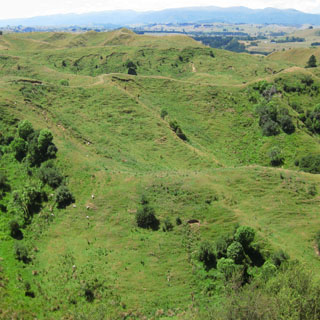 Chip seal. I do not like this stuff, but it is the standard pavement (seal) material used. The problem with it is that slippery tar is always just a layer of gravel away. On many roads, the tar would come up making a sticky (and I would also assume slippery) surface).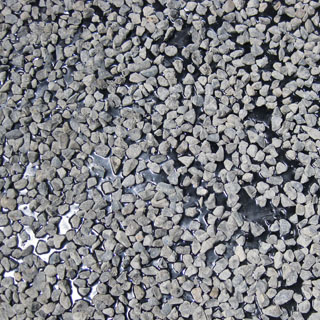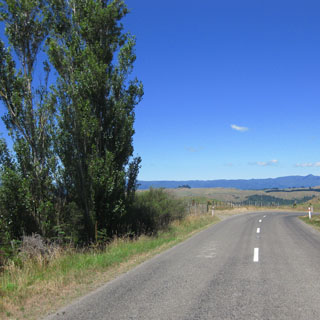 These sheep were doing quite well until something spooked them into breaking into a run.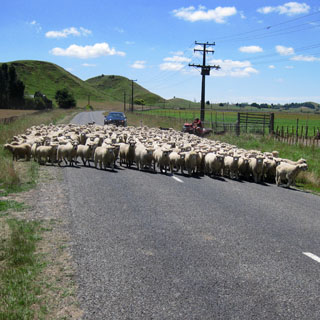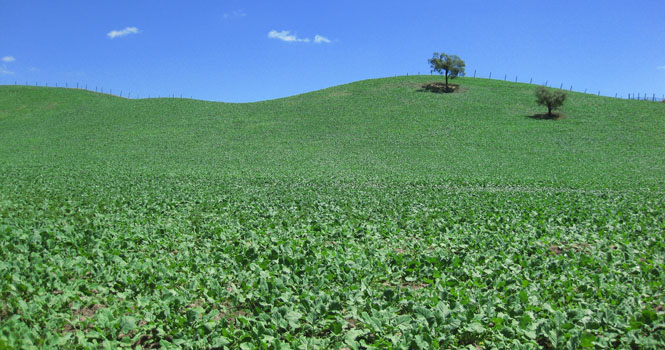 A typical one-lane bridge. But also typical: no traffic.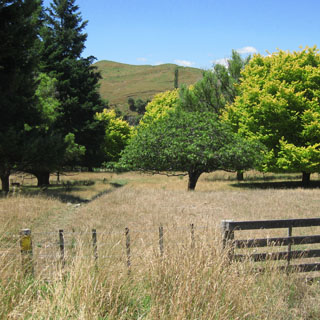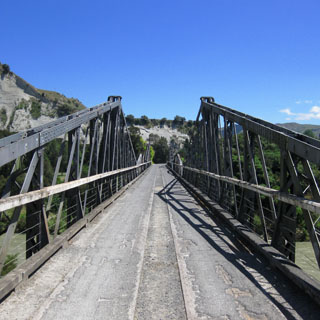 I was being careful not to get too close to the edge as a glance up the river indicates that the edge is probably not too stable.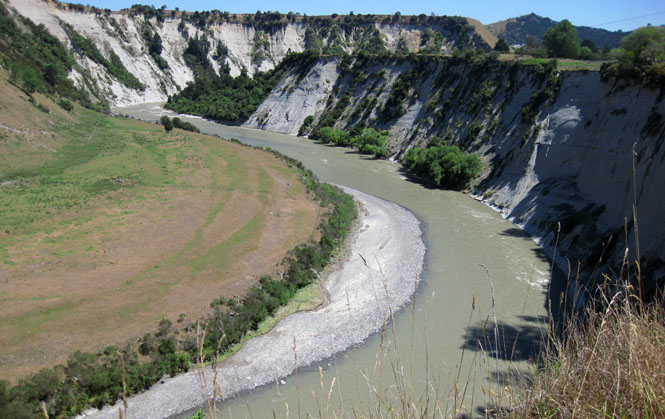 Taihape. I'd be riding highway-1 for just a few miles before turning east to run across a remote area.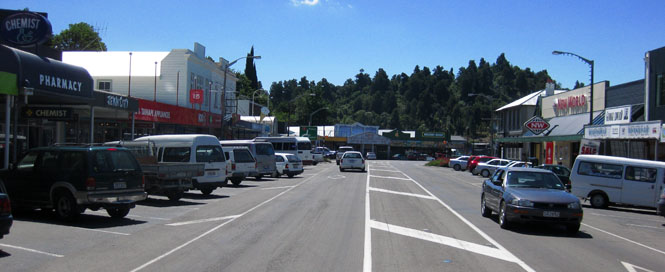 The Rangitikei River.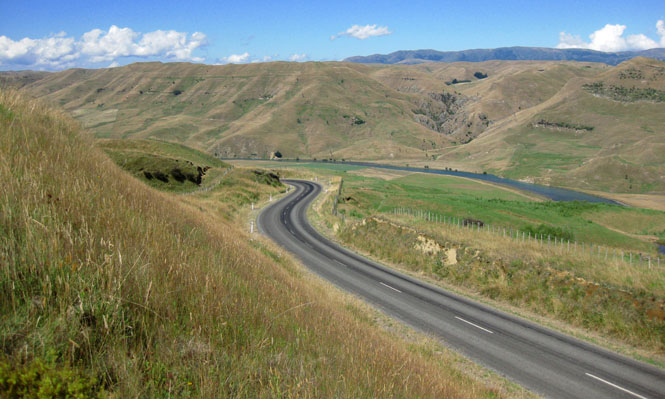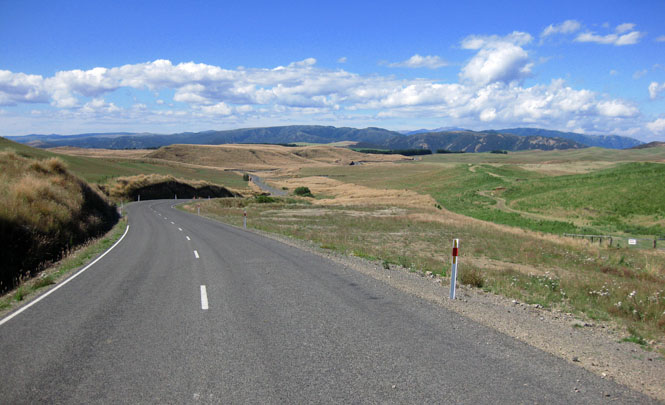 Many miles of the route were not sealed. And many more miles were sealed with shiny, sticky tar and rocks.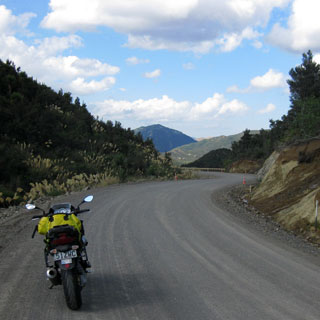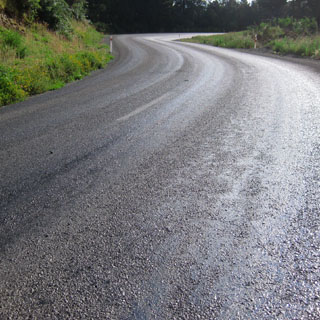 Over the horizon is the South Pacific.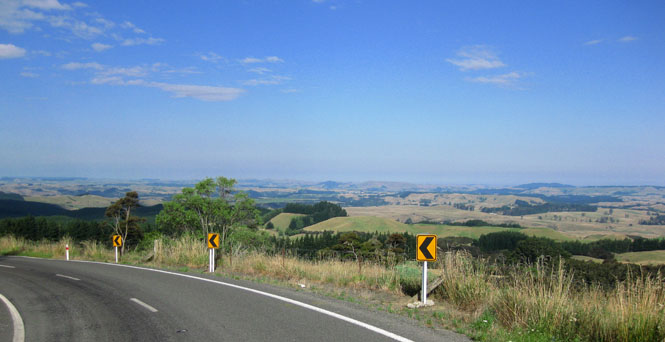 Fernhill. I briefly walked through the cemetery.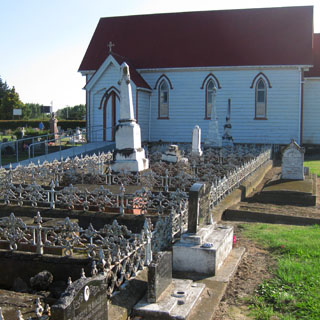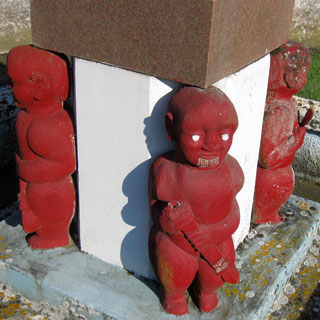 Oak Street. These trees were planted in the 1870s.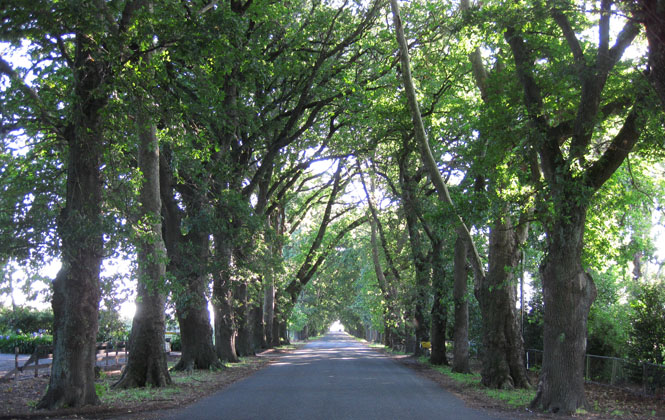 Hastings. I know there would have been more choices for hotels in nearby Napier, but I'd already been there and hated to repeat.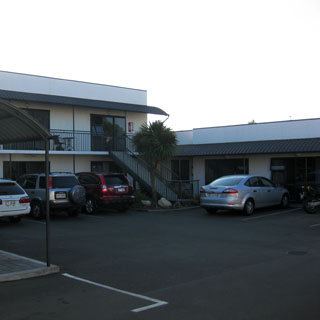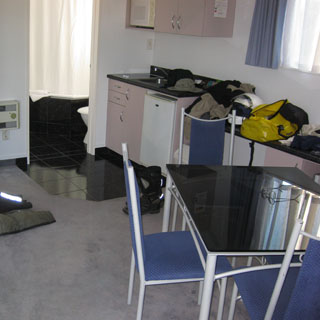 This type of small dairy store is fairly common.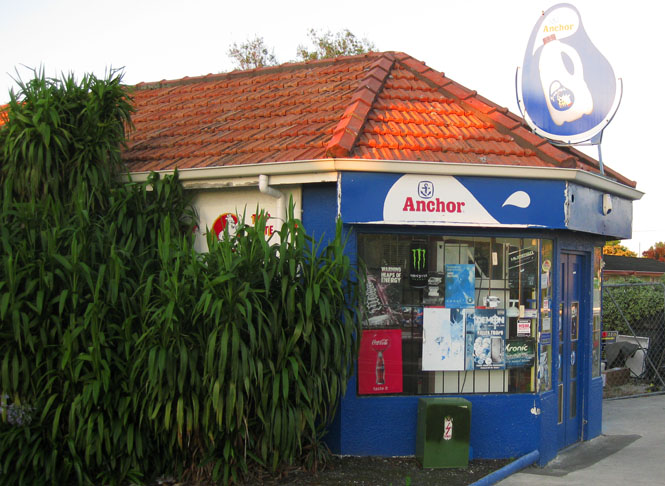 From Hastings, I headed northwest towards Taupo.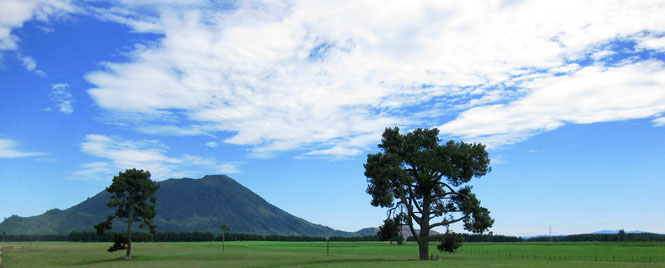 Lake Taupo. That snow covered mountain in the distance? That's where I'd be at the end of the day.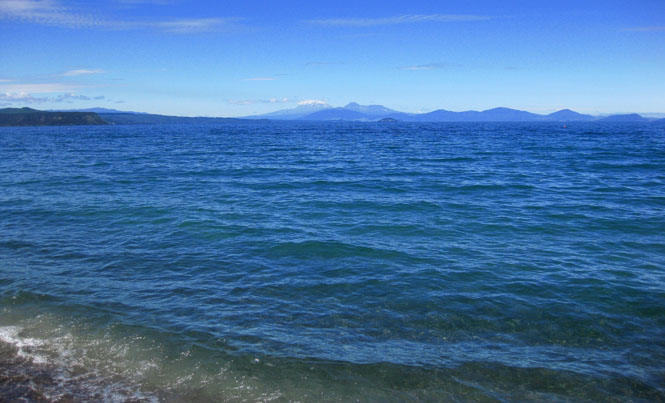 There are several volcanoes in the area, so it's not a surprise that the desert floor is mainly lava.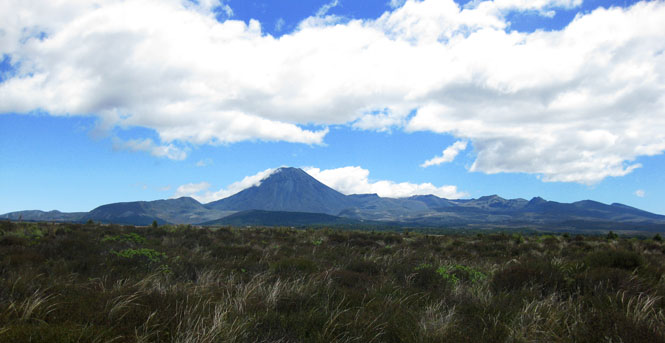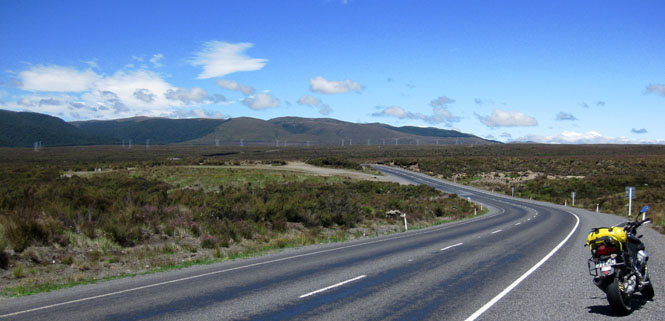 Waiouru is the home of the National Army Museum. Just as with the Navy Museum and the Air Force Museum (seen on the earlier trip), this is a low-key place that places more emphasis on remembrance of earlier sacrifices than an exuberant display of today's army.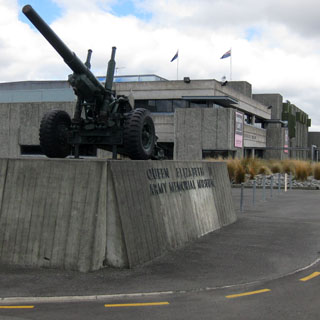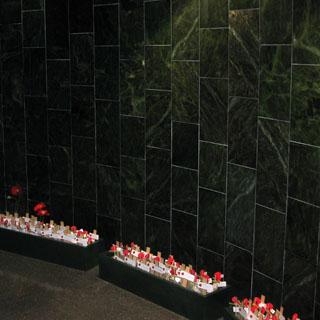 Queen Victoria made the scarf (below) as a gift to selected servicemen during the Boer War (only eight were made).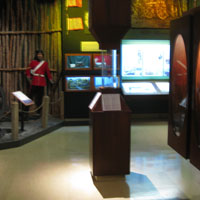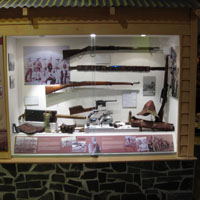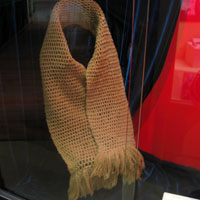 The display of Gallipoli was especially well done, and included a full length documentary narrated by a New Zealand general filmed at the battlefield.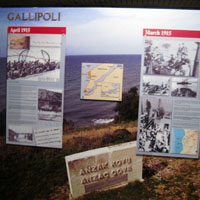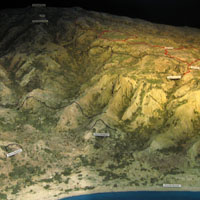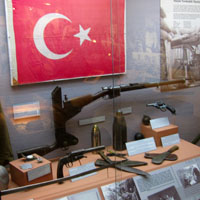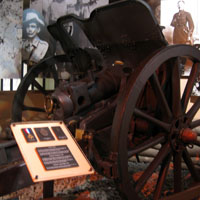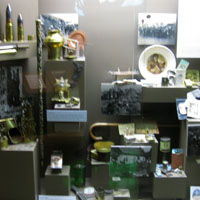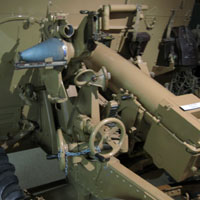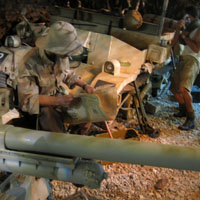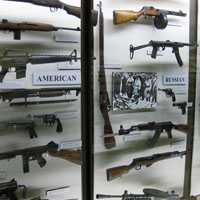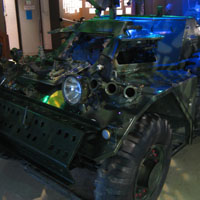 I headed west to circle around the mountain.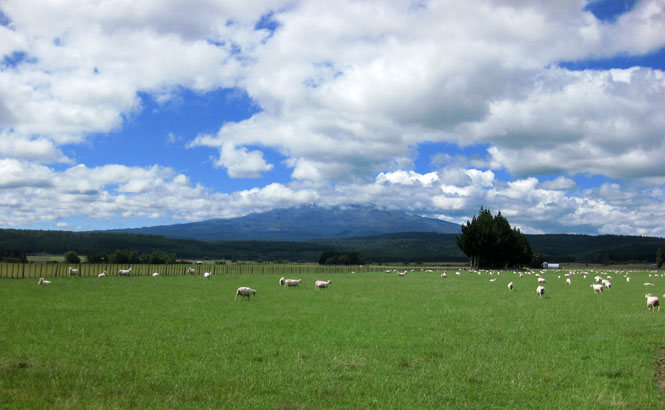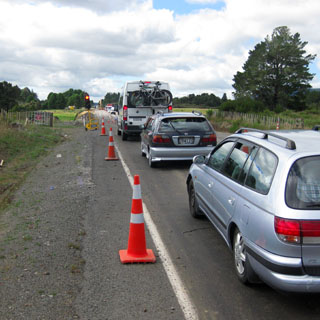 Mount Ruapehu. This is an active volcano.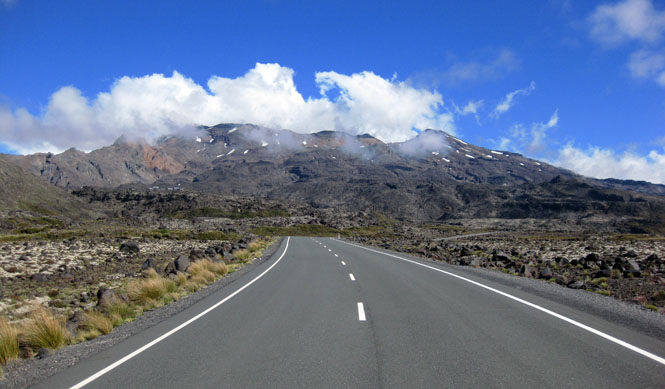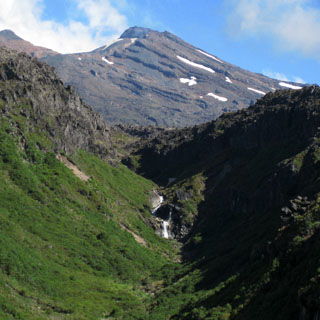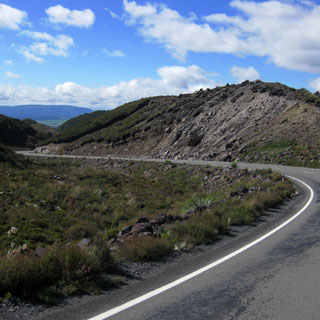 Asphalt! A rare paved road that isn't simply sealed.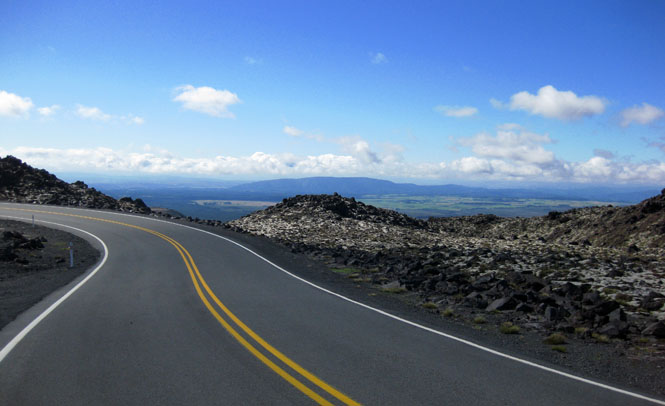 Whakapapa ski field.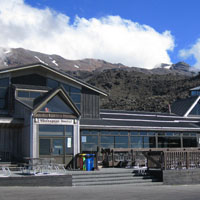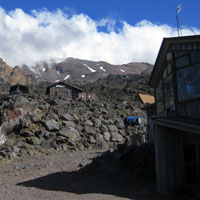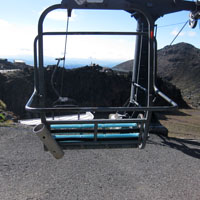 Whakapapa Village. Chateau Tongariro was from the outside easily the most impressive place I stayed. Those windows at the top? One of those is my room.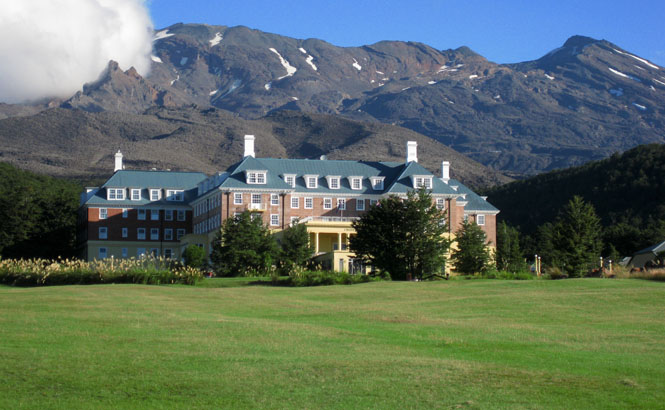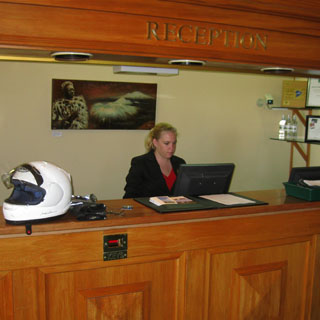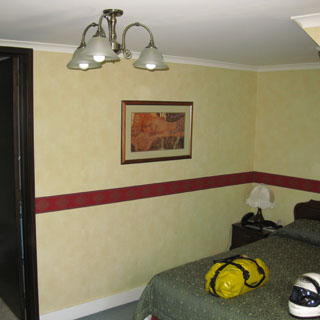 This is why I use these shirts on these trips. They dry very fast. The motorcycle was locked in the garage over night.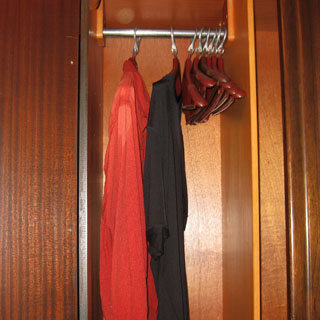 Quite a nice lobby.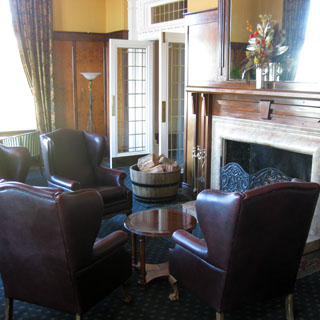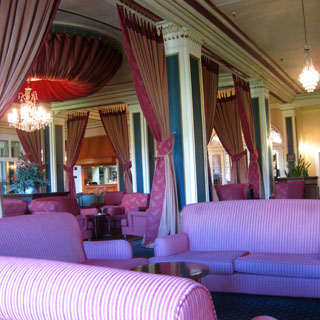 Apricots in a pizza? Yes; it had those, and lots of other things.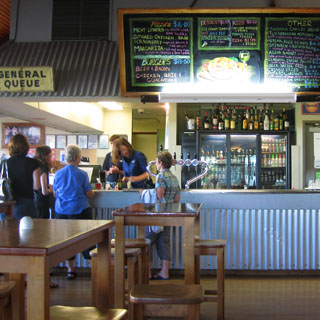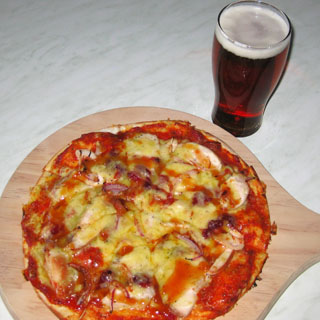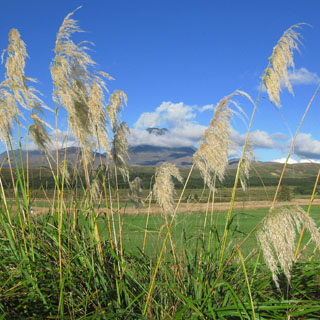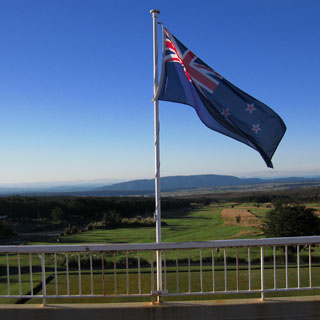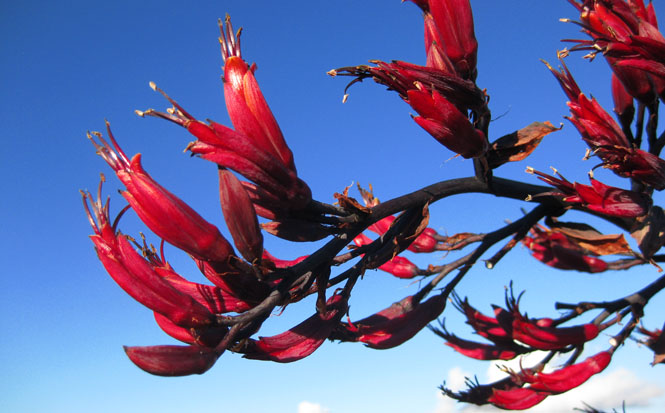 I didn't want to just catch highway-1 back to Auckland. There was still more to see. So, I turned west on highway-31 to ride to Kawhia.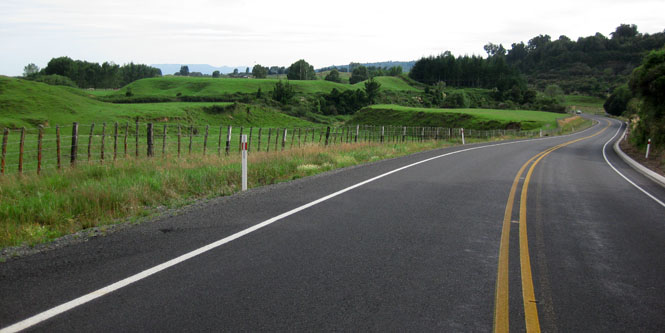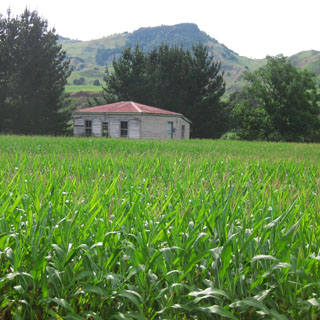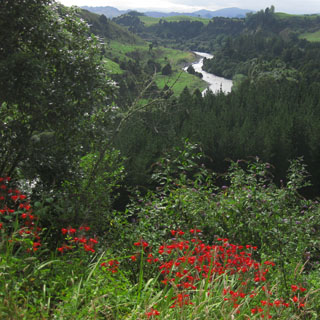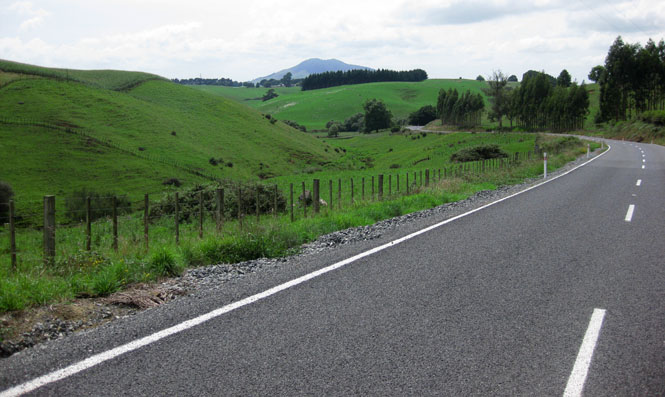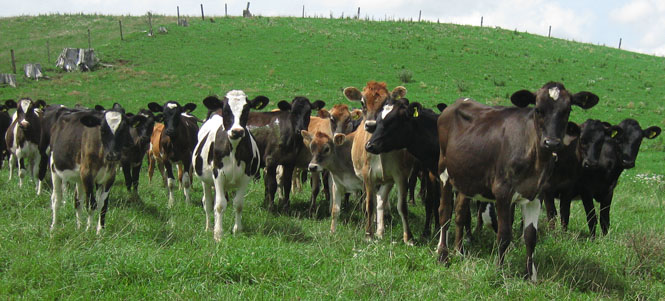 I began to regret not filling up before heading this way, so I was glad to see this small station.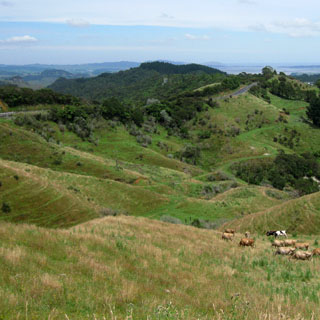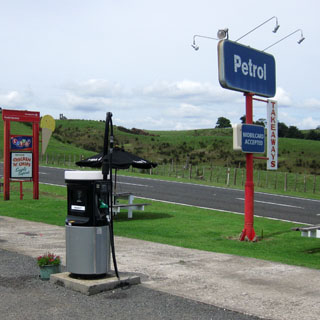 Kawhia Harbor at low tide.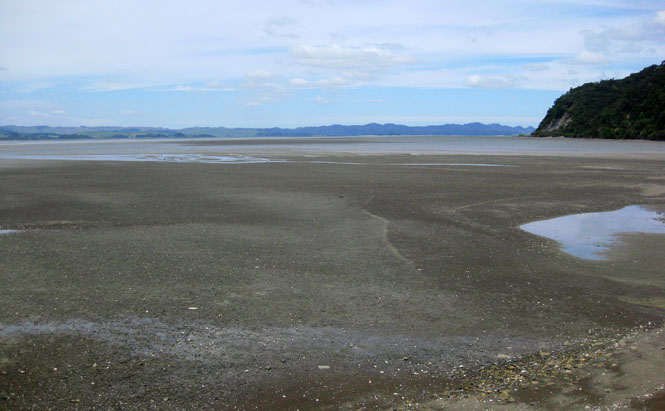 Kawhia is not a large place.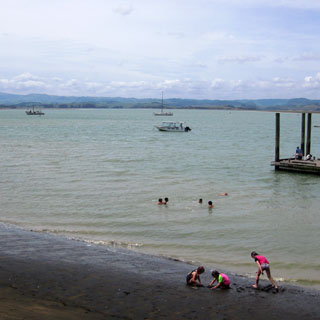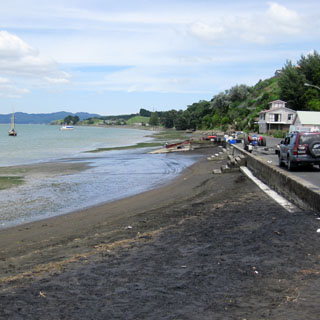 My map indicated that the road north to Raglan was sealed. That didn't turn out to be true. Twenty miles were dirt (not so bad) and gravel (horrid).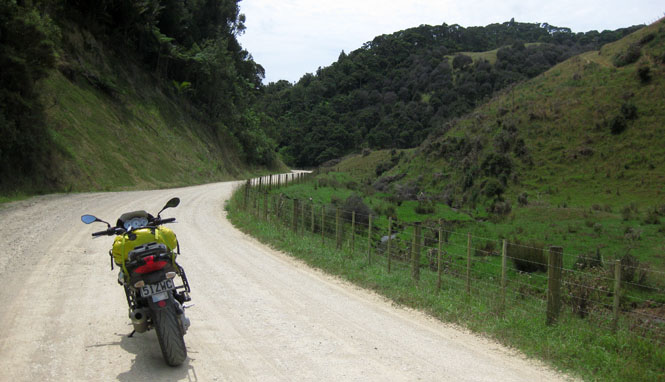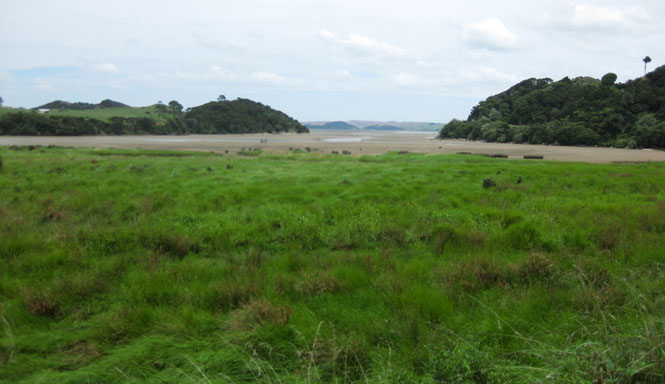 You need to ride several miles of loose and large gravel to appreciate how nice it is to see a smooth, sealed road ahead.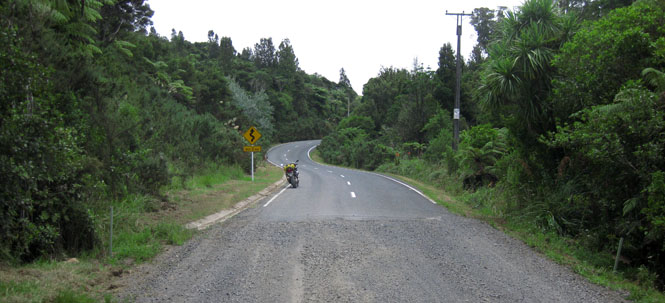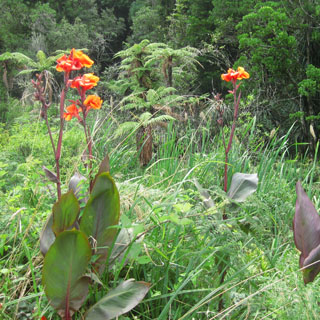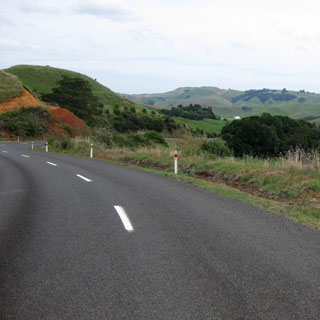 I arrived back in Auckland just in time for A) rain, and B) bumper-to-bumper traffic.
No matter; an excellent trip, and a very nice day's riding to end it.
This is Stanley on the left and Roxy on the right.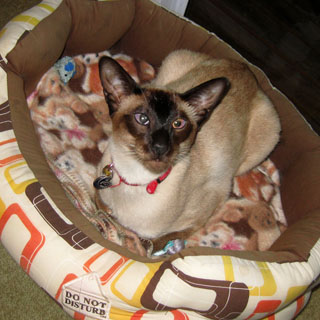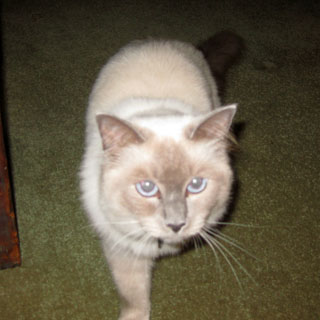 Dave Gale and two of his Moto Guzzi Sports. Dave keeps his machines very clean. The black one is the one I rode--that white pillion cover was removed, which is where I strapped my duffle bag.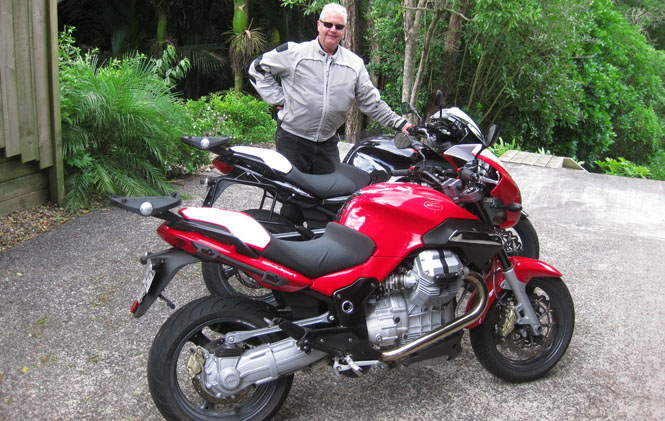 The next day Dave drove me to the airport where I caught this Air New Zealand B777 to San Francisco and home.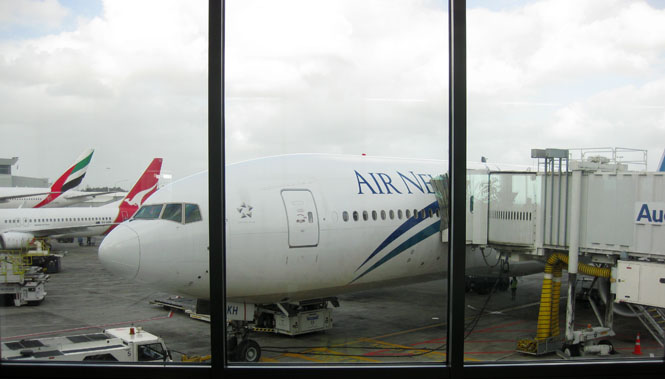 Two trips to New Zealand and two wonderful rides. Thanks go to Dave Gale and Raewyn Gale. Thanks very much!
last edit: 2/19/2011